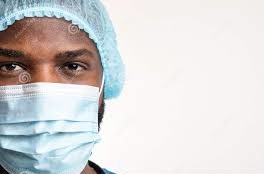 A 29-year-old man by the name of William Cyril Cohen has been arrested by security personnel at Komfo Anokye Teaching Hospital (KATH) for posing as a medical practitioner. He was apprehended on Monday morning while lurking between the Chest Clinic and the Accident and Emergency Block. This was a time when doctors were supposed to be in the wards and consulting rooms.
The Director of Nursing noticed his presence and approached him, asking if he was a doctor or nurse. Initially, William replied with a "Yes." However, as further inquiries were made, he became jittery and attempted to escape. The hospital's security personnel immediately gave chase and successfully arrested him.
Upon further questioning by the hospital authorities, William admitted that he was not a genuine medical professional. Consequently, he has been handed over to the Central Police Station in Kumasi for further investigation. This incident raises concerns about unauthorized individuals attempting to practice medicine and highlights the importance of verifying the credentials of healthcare providers.