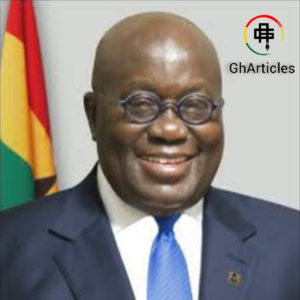 Nana Akufo-Addo, speaking at the 2023 Africa Summit in Nairobi, Kenya, emphasized the positive impact of his decision to ban galamsey in Ghana. He highlighted a notable reduction in carbon emissions resulting from this move. Furthermore, the president urged fellow African nations to follow Ghana's lead in reducing their carbon footprint.
Akufo-Addo's ban on illegal small-scale mining, or 'galamsey,' has garnered significant praise. During his speech at the 2023 Africa Summit in Nairobi, he emphasized how this ban aligns with Sustainable Development Goals (SDGs) related to carbon emissions reduction. Akufo-Addo mentioned that the ban has led to the employment of over 20,000 young individuals, who have planted more than 30 million trees in just two years, contributing to job creation and land restoration. He noted that these policy initiatives are yielding positive results in achieving SDG Goals, particularly in the realm of carbon emissions reduction. Furthermore, Akufo-Addo called upon other African nations to join Ghana in their efforts to lower carbon emissions.
In 2021, President Akufo-Addo initiated a nationwide operation, led by the military, to eradicate illegal small-scale mining near water bodies in Ghana. Approximately 200 soldiers were deployed to lakes, rivers, and waterways in the Western and Central Regions with the mission to eliminate all individuals and equipment involved in mining activities. This action was taken to combat decades of pollution caused by mining, which had resulted in the destruction of lush vegetation and contamination of freshwater sources across the country.