Twitter's new owner, Elon Musk , few days ago announced stringent measures that the platform will not take for granted if violated, and impersonation was top of the list. This came after many huge accounts on the bird app changed their display names to ELON MUSK following a tweet by the billionaire that "comedy is now legal on twitter".
see tweet:
Comedy is now legal on Twitter

— Elon Musk (@elonmusk) October 28, 2022
Elon Musk how ever quickly posted the twitter rules and cautioned users to desist from impersonating others ( see tweet below) . He however added that impersonation on twitter will be accompanied by a permanent ban which is currently the fate of Ghanaian Rapper , Amg Medikal after he was reported by a blogger for changing his profile picture to that of Ghana's president and  his display name to "Mr President" .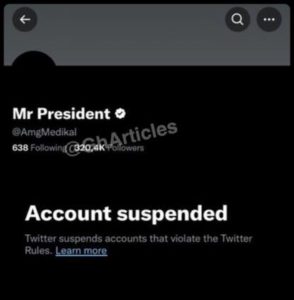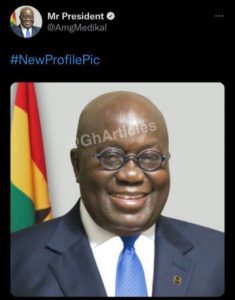 Going forward, any Twitter handles engaging in impersonation without clearly specifying "parody" will be permanently suspended

— Elon Musk (@elonmusk) November 6, 2022
Source : GhArticles.com