Want To Learn How To Read Deleted WhatsApp Messages; Here Is How
WhatsApp's deleting feature has enabled sent messages to be deleted from the sender's device as long as the message is not more than 60 minutes long.
However as handy as the feature is, there are workarounds by which a receiver can still see messages that have been deleted. Today, we'll be showing you one such workaround that works via an app called WAMR: Recover Deleted Messages & Status download
The app lets you recover messages that a sender may have deleted before you read it, as well as download status updates from WhatsApp. Here's how the app works, and how you can start using it to recover deleted messages.
How to use WAMR
To install the app, download it from the Google Play Store and set it up. You will have to select the apps you want the tool to capture notifications from, like WhatsApp, Telegram and Instagram. Once that is done, the app will ask you for number of permissions for capturing notifications.
Once it is all set up, you will be able to find all incoming notifications, including deleted ones inside WAMR's interface. If you have auto-download on for media files, the app will be able to retrieve those for you too. Once WAMR begins capturing, any deleted message can be seen in the app's interface, categorized by individual chat windows, just like WhatsApp's main screen.
How the app works
To display deleted messages, WAMR requires access to your notifications. Granting notification access allows the app to recover deleted messages without trying to log in to your WhatsApp account, risking a ban on the account itself.
Once you have granted notification access, the app is able to basically keep an eye out for incoming notifications, and anything once sent to your phone via WhatsApp is captured. Once captured, even if something is deleted from the sender, the app uses its cached data to show you deleted messages.
WAMR is also able to store deleted media files including photos which will still be visible once the sender has deleted them. However, this feature requires automatic media download to be turned 'On' on your device. Note that because it works by capturing incoming notifications on your phone, WAMR will not be able to capture messages for which you do not get notified. This includes and individual or group chats that you have muted on WhatsApp. The app will hence, also not be able to retrieve any deleted messages from before its installation.
We Will Love You To Join Our Over 150k Members Instagram Family With Just One Click @gharticles
Source: GhArticles.com
Netflix Increases Prices On All Streaming Plans Effective Immediately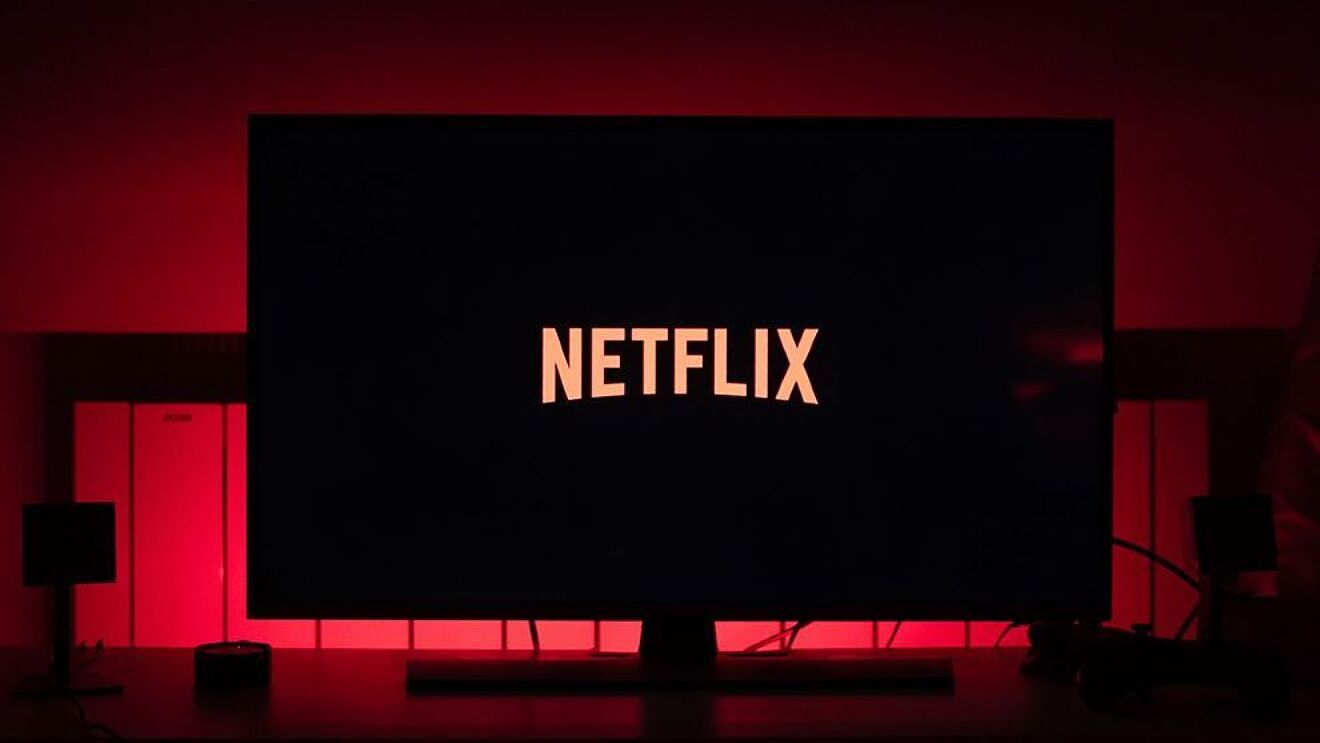 In a recent announcement, popular streaming service Netflix confirmed that it's prices are going up!
In case you're wondering, it's not just some plans being hit with an increase, but all of them in both the U.S. and Canada. @CNN reports, in the U.S., the subscription price for the standard plan increases to $15.49, the basic plan rises to $9.99 and the premium plan is now $19.99. A Netflix spokesperson spoke about the latest price increases.
"We understand people have more entertainment choices than ever and we're committed to delivering an even better experience for our members. We're updating our prices so that we can continue to offer a wide variety of quality entertainment options. As always we offer a range of plans so members can pick a price that works for their budget," they said.
Meanwhile, Canadian Netflix subscribers are also included in the pricing increase. In Canada, the price for Netflix's standard plan went up $1.50 to $16.49—and the premium plan went up $2 to $20.99 Canadian dollars, although the basic plan was unchanged.
The reasoning for the company raising its prices is said to be due to market saturation and increasing subscribers. The streaming service market now has more options than ever in comparison to when Netflix originally created the marketplace back in the early 2000s.
Additionally, Netflix now has more subscribers than at any point in the company's history. The company now counts a total of 74 million subscribers in the U.S. and Canada.
We Will Love You To Join Our Over 180k Members Instagram Family With Just One Click @gharticles
Source: GhArticles.com
Apple Becomes First Company In The World To Be Valued At $3 Trillion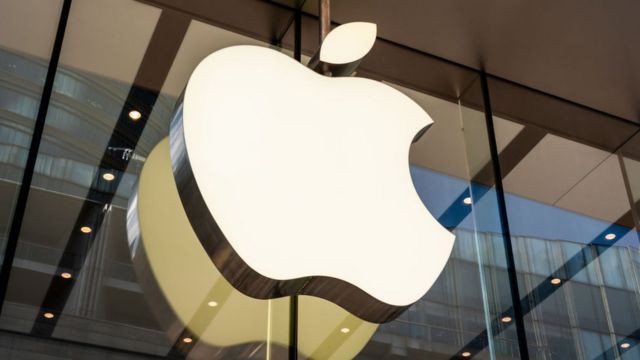 It's official!! After months of tech and financial experts closely monitoring when it would happen, Apple is now the first company in the world to ever be valued at $3 TRILLION dollars!
Apple's market value first crossed the $1 trillion threshold in August 2018 and passed $2 trillion in August 2020.
It was only a matter of time before massive technology company Apple reached another major milestone—and this time it involves trillions! It was recently confirmed that for the first time in history a company is valued at $3 trillion dollars…and that company is none other than Apple.  The company officially made history earlier today when its market value finally topped a $3 trillion, also making it the first publicly traded company ever to be worth that much.
Following the announcement of its new market value, shares of Apple stock briefly rose to about 3% higher than normal for an all-time record of  $182.88, surpassing the $182.85 per share it needed to be worth $3 trillion.
Additionally, in 2021 Apple shares were up nearly 35%  due to consumers increasing demand for company products. Sales for the new iPhone 13, subscriptions for Apple Music, Apple TV+, iCloud and its popular App Store all increased within the past year to help the tech giant cross the historic financial threshold.
Sales previously skyrocketed nearly 30% to more than $83 billion in the fall 2021 quarter back in September. Also, in case you didn't know, Apple has a staggering $191 billion in cash.
We Will Love You To Join Our Over 180k Members Instagram Family With Just One Click @gharticles
Source: GhArticles.com
Elon Musk Named 'Person Of The Year'
After so many weeks of anticipation, 'TIME' magazine has finally announced its 2021 'Person Of The Year'—and it's none other than technology innovator and the current wealthiest man in the world, Elon Musk.
Following heavy predictions on social media regarding who would be chosen as 'TIME's' official 'Person Of The Year,' once the choice was revealed, many were definitely not surprised that Elon Musk found himself at the very top of the list.
Pointing to his host of game-changing accomplishments in 2021, @TIME reports of just how influential Elon Musk is not only in America, but all over the world. "His startup rocket company, SpaceX  [is leading the way to America's future in space,] His car company, Tesla, controls two-thirds of the multibillion-dollar electric-vehicle market [it created and is now worth] $1 trillion. [Which has allowed Elon Musk to now be the richest private citizen in history, with a fortune totaling $300 billion," the magazine states.

Additionally, Musk has his hands in a host of other projects and ambitions, including "robots and solar, cryptocurrency and climate, brain-computer implants and underground tunnels to move people and freight at super speeds…[oh, and he also] dominates Wall Street." There is also the fact that within the last few weeks, he has been giving away large chunks of his staggering wealth for the greater good.
Summarizing why he was the ultimate pick for its 'Person Of The Year,' 'TIME' wrote the following:
"In deciding each December who should be Person of the Year, we look back but also aim to look forward. We don't yet know how fully Tesla, SpaceX and the ventures Musk has yet to think up will change our lives. At 50, he has plenty of time to write the future, his own and ours. Like it or not, we are now in Musk's world.
For creating solutions to an existential crisis, for embodying the possibilities and the perils of the age of tech titans, for driving society's most daring and disruptive transformations, Elon Musk is 'TIME's' 2021 Person Of The Year."
As we previously reported, Simone Biles was also named by the magazine as its 'Athlete Of The Year.'
We Will Love You To Join Our Over 180k Members Instagram Family With Just One Click @gharticles
Source: GhArticles.com