Top 10 African Countries With The Most Beautiful Ladies; See Ghana's Position
All women are are beautiful and special in their own way. This article isn't meant to say that some women are more beautiful than others, but to broadcast the natural beauty of every African woman around the continent.
READ ALSO: Meet Your Favorite Kumawood Stars And Their Lovely Wives; Take A Look
Here are 10 African countries with the most beautiful women:
10. Kenya
Kenyan women are gorgeous and have a good sense of fashion. They are dark as they come but if you are looking for smooth dark skin that glows, Kenyan women have it all.
9. Eswantini
What makes Eswatini women stand out is their traditional outfit which almost every girl and woman wears with pride.
READ ALSO: Female Celebrities From Ashanti Region And Volta Region, Who Is More Beautiful (Make Your Choice)
And When you visit the country at the right time of the year, you'll be in for a surprise and a whole lot of cultural experiences.
8. Tanzania
One of the things that sets aside Tanzanian women from the rest is that they are very beautiful, cultured, caring and once you fall in love there is no going back. Tanzanian women are very gorgeous and give men like us sleepless night.
7. Nigeria
Nigeria women are very beautiful, curvy, charming and classy. They are famous for being tall, dark and romantically appealing. The only problem with most Nigerian women is that they are classy and love money and to be taken care of. Maintenance level for Nigerian women is expensive. Nigeria women are however adventurous, open-minded, and are very family oriented.
6. Cameroon
If you have ever visited Cameroon, you'll understand when I say Cameroonian women are the real deal. If you're a foreigner in Cameroon, you've got yourself a deal.
READ ALSO: Meet The Top 6 Ghanaian Celebrities Who Passed On Their Dreadlocks To Their Sons [Photos]
Most Cameroonian women love to date men from another country because they tend to find their own men quite irresponsible and not future oriented. Cameroonian don't like to be toyed with, so beware, commitment level is very high.
5. Ghana
Walk the streets of Ghana and you'll be amazed at how curvy Ghanaian women are. Ghanaian women are average height and they come in all skin tones.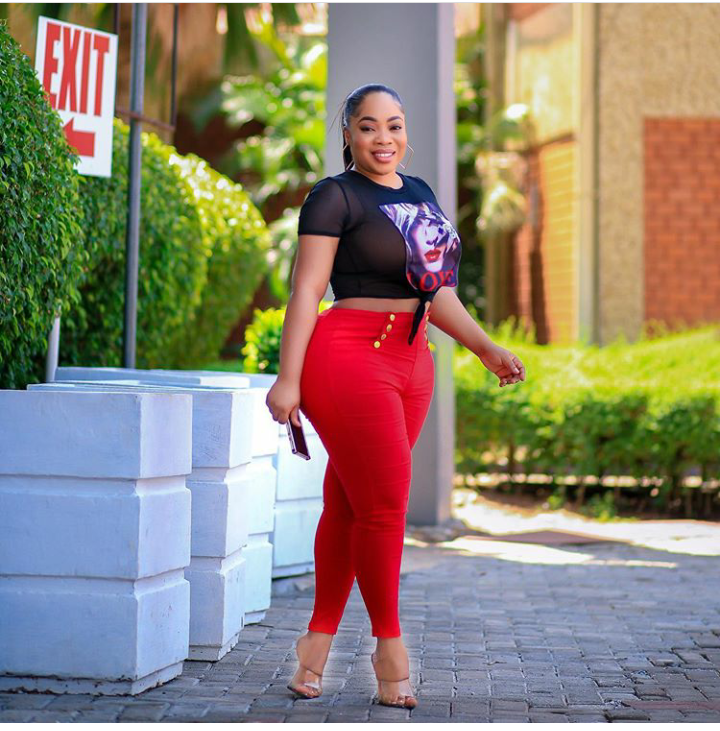 4. South Africa
In 2019, Zozibini Tunzi, a South African woman, was crowned miss universe. South African women are so gorgeous that you can't help but appreciate their beauty. They are hot, goal oriented and are very polite.
READ ALSO: Top 10 Hot Photos of A Beautiful Curvy Ghanaian Female Police Officer Who Can Arrest Every Person With Her Body
3. Egypt
Egypt is a Muslim country so the women here are cover themselves from head to toe, but seeing an Egyptian woman dance is one hell of a sight. Regardless of others, Egyptian women are gorgeous, sweet, and soft.
2. Ethiopia
Women from Ethiopia are very charming and gorgeous. if you've never seen an Ethiopian women, then be ready to get your mind blown. They are chocolate skin, soft and smooth hair. If you are a jealous type of man, dating an Ethiopian woman isn't for you because they will surely get admired by others everywhere she goes. Some say that their beauty results from the mixing of Asians with Ethiopians. regardless, they are unique and have attractive bodies.
READ ALSO: Meet The Ghanaian Hot and Heavily Curvy Midwife Student Making People Go Wild On Social Media -[SEE PHOTOS]
1. Somalia
Somalian girls are just way over the top. Somalia is an Islamic country so most of the girls here are going to be dressed in the Islamic way. Somalian girls love compliments, but don't overdo it for you don't want to be a weirdo.
Per what you saw, which African country ladies are the most beautiful.
Source: Ghanaarticles.com
Thousands Ghanaian Youth Storm El-Wak Stadium For Medical Screening Ahead of Army Recruitment [Photos]
Thousands of Ghanaians on Monday, July 19 thronged the El Wak Sports Stadium in Accra to participate in the documentation and medical screening process for recruitment into the Ghana Army.
These people, according to the Commanding Officer for the 5th Infantry Battalion, Lieutenant Colonel Prince Tandoh, include Senior High School graduates, and degree and diploma holders.
READ ALSO: 11,840 NABCO Personnel To Be Permanent Workers At Ministries, Police And Military Effective August 1
The screening process, which began as early as 7 am on Monday, will end on Saturday, July 24, 2021.
Some applicants had been at the stadium as early as 5:00 am.
The Army is looking at recruiting about 1,000 persons who will take an aptitude test as the next stage for recruitment.
Lt Col. Tandoh said the military had done their best to adhere to coronavirus safety protocols.
"Only those with print out forms will be allowed to come in, and you can also see we have sanitisers and veronica buckets around, so we are doing our best to maintain the protocols."
Some persons who took part in the process say, although it has been stressful, they are hopeful of being among the few who will be recruited.
READ ALSO: Bird Flu Outbreak Hits Ghana; Greater Accra, Central And Western Regions Greatly Affected
"As I entered, I felt pressure because the people here were too many. I did not even expect to finish early," one of the applicants said.
Swipe for more details;
View this post on Instagram
Source: GhanaArticles.com/citinewsroom
Good News Hits Groupe Nduom After Gold Coast Securities Wins GH¢174m Judgment
The Commercial Division of an Accra High Court On Thursday 15, July 2021, presided over by Justice Shiela Minta ordered Health Network Company (Healthnet) to pay GH¢174 million to the Ghana Growth Fund Company/Gold Coast Advisors, a Groupe Nduom Company.
The High Court also awarded a cost of GH¢50,000 to the lawyer of the Plaintiffs.
READ ALSO: Govt Announces Tuesday, July 20 As Public Holiday
This is the first of a number of court cases pending before the law courts, that were initiated by Groupe Nduom companies.
They involve private sector companies, government agencies and regulators.
Groupe Nduom in a statement said it believes that when all is said and done, the allegations of wrongdoing made against specific Groupe Nduom companies and shareholders will be put to rest.
This particular suit, it explained, was started by Writ of Summons and Statement of Claim issued at the Registry of High Court, Accra, Commercial Division dated 11th October 2019.
READ ALSO: 11,840 NABCO Personnel To Be Permanent Workers At Ministries, Police And Military Effective August 1
After failed attempts to get all the four defendants to be served in the ordinary manner prescribed by the Court rules, an application was brought before the court for substituted service to enable the plaintiff to serve the defendants by substitution which application was granted.
Source: Ghanaarticles.com
Govt Announces Tuesday, July 20 As Public Holiday
The government, through the Interior Ministry, has declared Tuesday, July 20, 2021, as a public holiday as Muslims celebrate their annual Eid-ul-Adha.
This was announced in a statement issued by the sector Minister, Ambrose Dery.
READ ALSO: 11,840 NABCO Personnel To Be Permanent Workers At Ministries, Police And Military Effective August 1
"The general public is hereby informed that Tuesday, 20th July 2021, which marks Eid-ul-Adha, is a statutory public holiday and should be observed as such throughout the country," the statement read.
Eid-ul-Adha is an Islamic festival to commemorate the willingness of Ibrahim, also known as Abraham, to follow Allah's (God's) command to sacrifice his son.
Muslims across the world started this year's month-long fasting on April 13, to mark the eighth month of the Islamic calendar.
The festival is commemorated by offering special prayers and slaughtering livestock, usually a goat, sheep, or a cow.
READ ALSO: Bird Flu Outbreak Hits Ghana; Greater Accra, Central And Western Regions Greatly Affected
The National Chief Imam, Sheikh Dr Osman Nuhu Sharubutu, has announced that this year's national Eid-ul Adha prayers will be marked inside the new Mosque Complex at Kawkudi on the Kanda highway in strict adherence to the covid-19 safety protocols.
Read the full statement below:
Source: GhanaArticles.com