Times Magazine Ranks Accra As The Best Place To Visit In Africa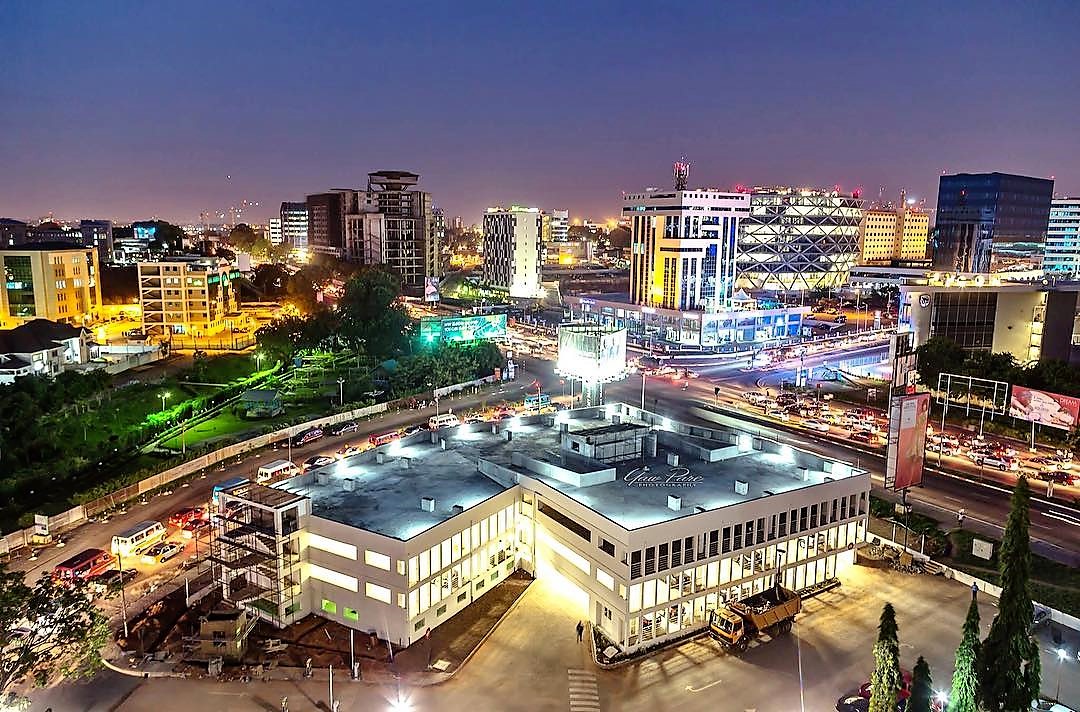 Ghana's capital, Accra is the best place to visit in Africa according to TIME Magazine.
The city beat Mozambique's Benguerra Island and Cairo of Egypt that followed respectively.
The magazine's 2021 World's Greatest Places revealed that Accra is easy to access with many flights being able to enter the country daily.
TIME added that tourists have many things to see and enjoy in the capital including museums, beaches, arts, amongst others.
"Accra is a key destination for visitors interested in connecting with Africa's history and its people's heritage," the Magazine said.
Accra's nightlife, as well as good food, were not left out of things visitors should look out for.
Before compiling the World's Greatest Places list, TIME solicited nominations of places including countries, regions, cities and towns—from our international network of correspondents and with an eye toward those offering new and exciting experiences.
According to TIME, its third annual list highlights one hundred extraordinary travel destinations around the world.
The publication stated that the third annual list of the World's Greatest Places "is a tribute to the people and businesses at the forefront of those industries who, amid extraordinary circumstances, found ways to adapt, build and innovate. It shines a light on ingenuity, creativity, revitalization and reopenings in destinations across the world."
We Will Love You To Join Our Over 190k Members Instagram Family With Just One Click @gharticles
Source: GhArticles.com
Hey Preggo Ladies, Here Is What To Do When Labour Starts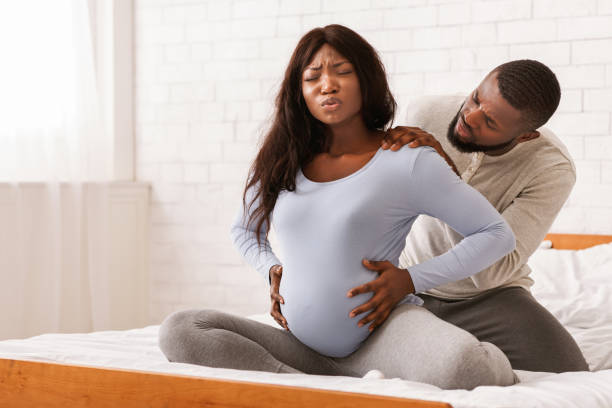 Pregnancy is the most beautiful journey most women want to take but they tend to hit a crossroad when they get into labour.
Most women forget all the mental and physical preparations they've worked on for 9 months prior to being in labour. It's true that they go through the most excruciating pain ever which can go for hours before the baby finally comes out.
Here are a few tips to remind on you on what to do during your labour period;
You can call your midwife or hospital straight away if you think you're in labour. You will usually be assessed over the phone.
The first thing to do is try to stay calm. The stories you hear about babies arriving on the way to hospital or in the bathroom are the exception, not the rule. You probably have plenty of time.
If you're not sure whether this labour has started, phone your midwife or labour ward for advice.
Checklist of things to do when your labour has started
Call your birth partner, or partners, to let them know.
Write down how much time there is between your contractions and how long each one lasts. If you have a smartphone you can use the timer function.
If you're having a home birth, let your midwife know you think labour has started.
If you have other children and have arranged a babysitter, let your babysitter know.
Check you have everything you need. If you're going to hospital make sure you have your bag, car keys or taxi number and money to pay for the parking meter or taxi.
Don't forget to pack your pregnancy notes.
Try to relax!
When should I ring the hospital or midwife?
You can call your midwife or hospital straight away if you think you're in labour. You'll probably be offered an early assessment on the phone.
Your midwife will:
ask how you feel (any tightenings, bleeding or if your waters have broken)
ask you about your birth plans, hopes and any concerns
ask about your baby's movements, and especially about any changes in this
explain what you can expect in the early stage of labour, including things you can try to help with pain
offer you support and pain relief, if needed
tell you who to contact next and when
give advice and support to your birth partner (if you have one).
Your midwife may believe you're in the latent phase of labour. If this is the case, you'll probably be recommended to stay at home where you can stay as comfortable as possible. You're more likely to have a smoother labour and fewer interventions if you stay at home until labour is stronger and your contractions are regular.
Established labour is when your cervix has dilated to more than 4cm. At this point, you'll start having stronger, longer and regular contractions. Contact your midwife, maternity unit or labour ward again when:
your contractions are regular and coming about 3 in every 10 minutes – you could use your phone to time them and there are lots of apps available that may help you keep track
your contractions are very strong, and you feel you need pain relief – if you are in severe pain during the latent stage you can ask for an epidural
you're worried about anything.
Your midwife, maternity unit or labour ward will advise you when to come into hospital.
Who will be with me during labour?
If you're having your baby at home, your midwife will be with you all the time unless you ask to be left alone with your birth partner for a while.
Once you're in established labour, you should have one-to-one care from your midwife. There may be a student midwife working with your midwife. Your birth partner can be with you all the time.
If you have decided who you would like to have with you, you can put it in your birth plan.
We Will Love You To Join Our Over 200k Members Instagram Family With Just One Click @gharticles
Source: GhArticles.com
Could Your High Heels Be the Cause of Your Pain?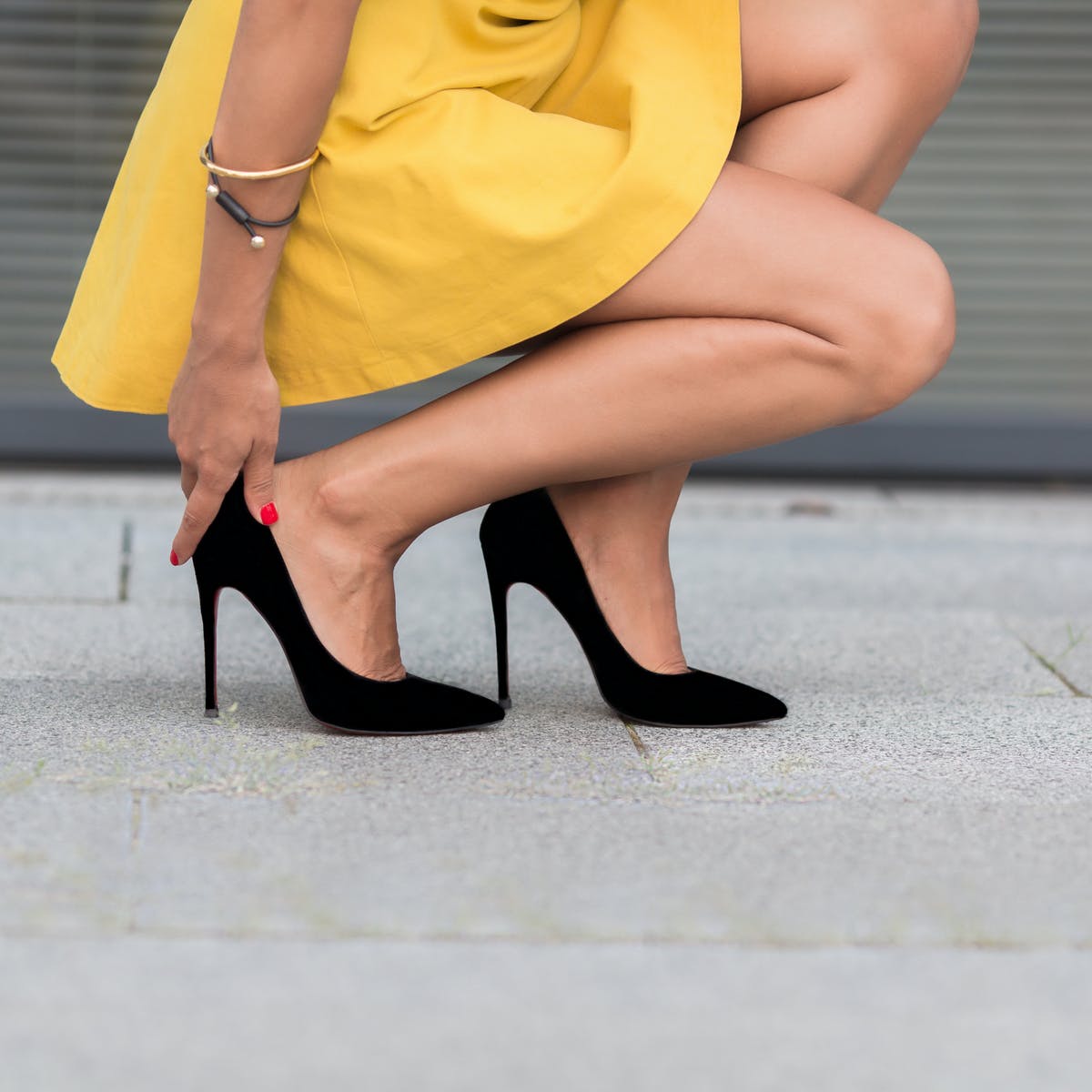 How can high heels make you feel pain?
All the joints, nerves, and tissues in your body are connected, and can impact one another. Your plantar fascia under the foot, connects to your calf and down to your under thigh and hamstring. The hamstrings connect to the hip joint area or pelvis, which is connected to the spine.
Wearing heels alters your posture, alignment and balance, causing you to stand with your back arched, and mounting pressure on the ball of your feet. This causes you to bear weight on the wrong areas, and could lead to pain in your feet, back and knees.
Preventing Back Pain From Wearing Heels
For many women, not wearing heels is not an option. I'm not saying you should stop wearing heels, but you can take some steps to avoid developing pain that accompanies wearing heels.
Reduce the amount of time you wear them.
Wear lower inched heels, preferably 2 inches, the closer your feet are to the ground, the better.
Avoid pointy toe heels, which can put a strain on the nerves in your feet, and also cause corns and calluses.
Wear high heels with better support, such as wedges or platforms, for better balance.
Buy shoes with soft/ leather insoles for comfort.
Massage, stretch, flex your feet after taking off your heels.
Use arch inserts and orthotics to align the feet and distribute weight.
Alternate footwear, so you aren't wearing the same type of shoes every day
Routines to help you with pain relief 
Place a 1-inch book on the floor. You can stack up the book to 2-inches when you start to feel comfortable, but don't exceed a 2- inches.
While standing upright, place the ball of your foot (base of the big toe ) on the book and your heels on the ground
Lean forward and pull your toes up, you can bend your knees a bit for convenience.
Hold the position for 30 seconds and do the alternate routine for both feet.
You may not necessarily have to stop wearing heels to reduce pain, but make better choices when it comes to your preference of heels. What you wear can affect your health. Make sure to try out these tips and tricks if you wear heels regularly, you'll be sure to get relief.
If you can't get relief using the methods suggested above, See a physiotherapist to help evaluate the cause of your pain and to provide relief to your pain.
We Will Love You To Join Our Over 200k Members Instagram Family With Just One Click @gharticles
Source: GhArticles.com
Domestic Flight Fees In Ghana 2022/2023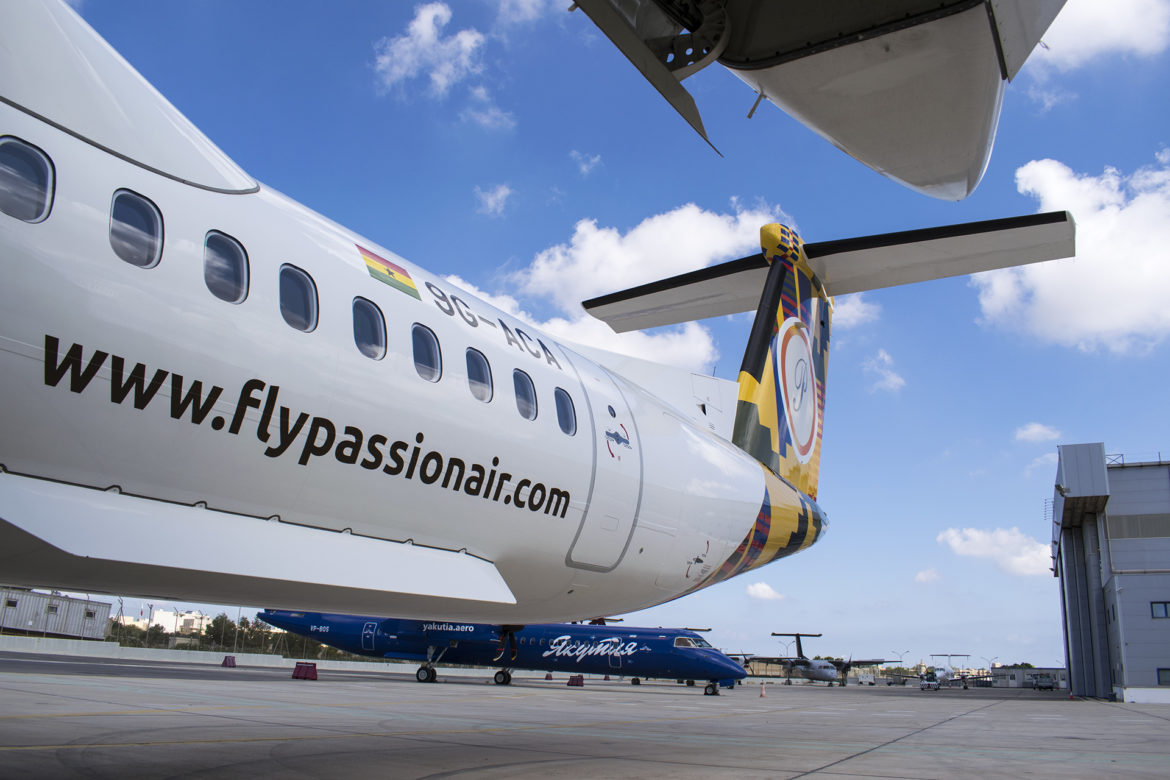 Domestic flight is one that take place within a country's borders or within the same country.
In this article, we're going to discuss the full list of Domestic Airlines, their Flight Fees and frequently asked questions about domestic flights in Ghana 2022/2023.
Domestic Airlines In Ghana 2022/2023
Africa World Airlines in Ghana
Passion Air
Aerogem Aviation Ghana Airlines
Air Ghana local flights in Ghana.
Antrak Airlines in Ghana.
Gianair Airline companies in Ghana.
Royal Fly –GH Airline.
Starbow Airlines.
Gian Air
How many domestic airlines are functional in Ghana?
Ghana currently has two functional domestic airlines that fly in Ghana.
The domestic airlines currently flying in Ghana are;
Domestic Flight Fees in Ghana 2022/2023
Domestic flight fees for airlines is not quite straightforward as a lot of factors come into play to determine the pricing.
Factors that determine the amount of flight fees;
Airline you choose
Season of booking
Class you want to fly in (Economy, Business, First Class, etc.)
Domestic Flight Fees in Ghana
We have compiled the average cost of each amount airlines charge to major cities from Accra.
| | | |
| --- | --- | --- |
| Departure | Destination | Average Price (GHS) |
| Accra | Kumasi | 320 |
| Accra | Sekondi-Takoradi | 432 |
| Accra | Tamale | 405 |
Do you need a passport for domestic flights in Ghana?
The answer is No, you do not need a passport for domestic flights in Ghana. However, you will need a valid Identification Card or documentation to be able to fly domestically.
You can use your Passport as well but it needs to be valid one.
What documentation do I need to fly domestically in Ghana?
Any of the following could be used to fly domestically in Ghana.
A valid identification Card
A Valid Passport