One watch on Second Lady, Samira Bawumia's Instagram page and one will easily fall in love with her. Her slay game, top-notch!
The high fashion sense of Ghana's Second Lady cannot be questioned. She is a true epitome of a classy African woman as she manages to sell Ghanaian print at any state meeting.
As usual, we were not so suprised when she was spotted in our beautiful Kente fabric at the just ended 65th Independence Celebration at Cape Coast.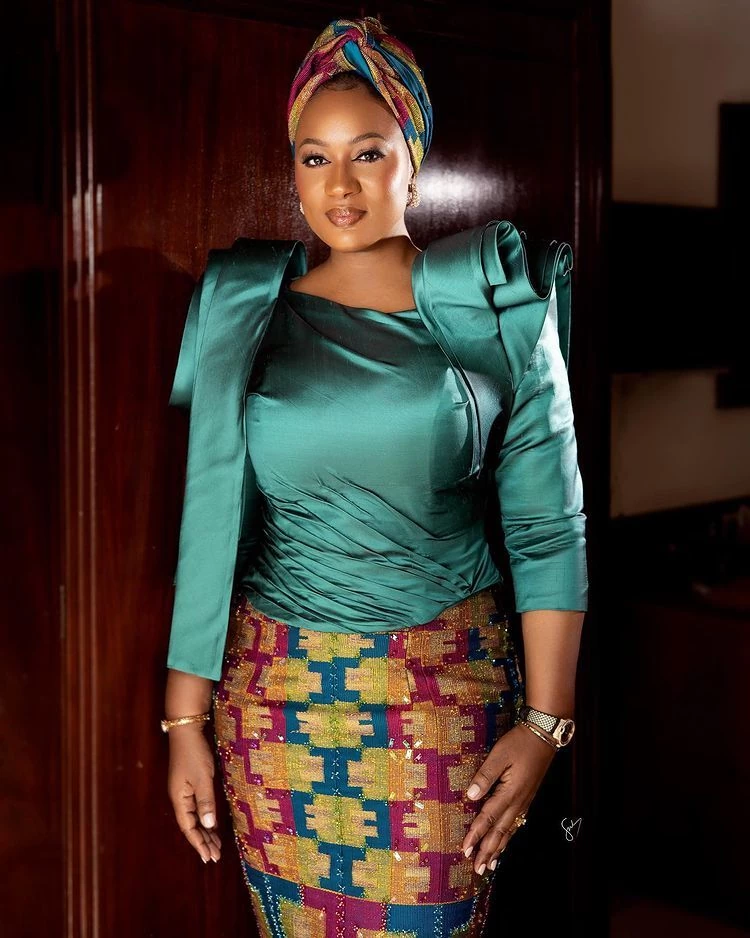 Having been on her 'A' game over the years since the New Patriotic Party took charge of governance with her impressive command on style, Samira did no different during this year's Independence Day celebration.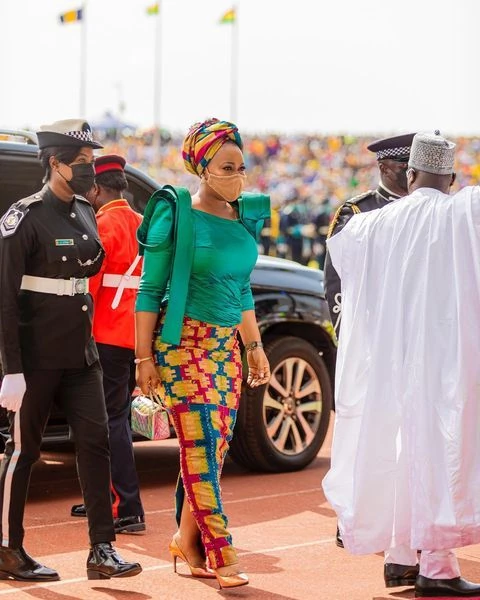 Adorned in multi-coloured Kente apparel with green stand out, the wife to Dr Mahamudu Bawumia followed her untold standard of dressing for the occasion.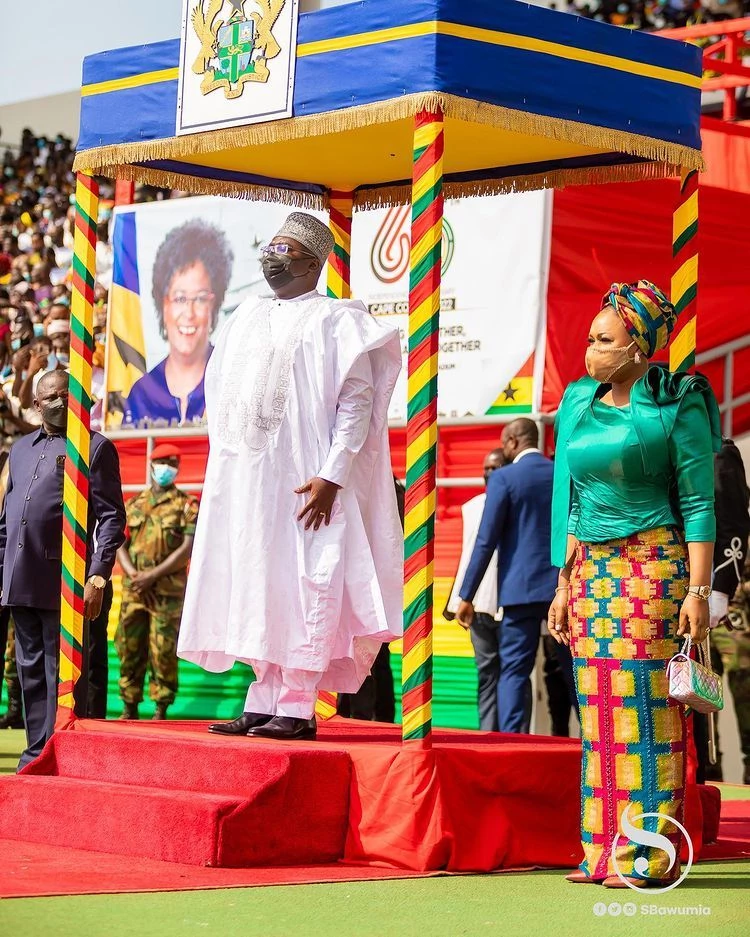 With her previous fashion highlights in mind, this is one that ranked up there with the best (like there's even a worse to talk about).
Nothing could stifle her glow at Cape Coast. Samira Bawumia is truly a fashion queen who deserves all the accolades.
We Will Love You To Join Our Over 190k Members Instagram Family With Just One Click @gharticles
Source: GhArticles.com
Tags GhArticles gharticles.com Indepence Kente Samira Bawumia
Check Also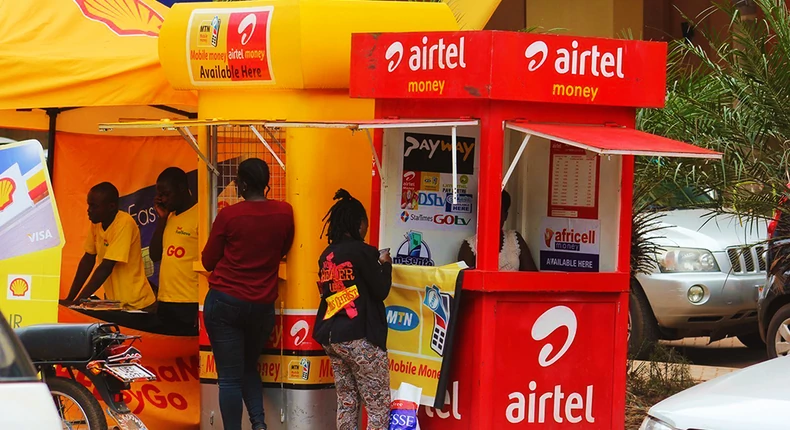 Ahead of the operationalisation of the controversial Electronic Transaction Levy (E-Levy) on May 1, 2022, …