Tesla Sued Over Having A ' Racially Segregated Workplace'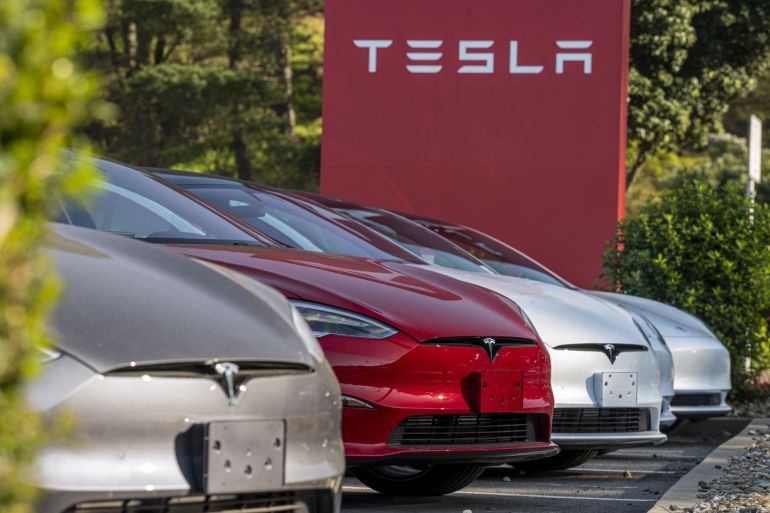 Tesla stock seems to be plummeting after the tech giant was hit with a lawsuit, which details multiple complaints about the company's mistreatment of Black factory workers.
According to Wall Street Journal, the suit, filed by the California Department of Fair Employment and Housing on Wednesday, includes alleged workplace discrimination happening at Tesla's U.S. car plant in the San Francisco Bay Area.
"After receiving hundreds of complaints from workers, DFEH found evidence that Tesla's Fremont factory is a racially segregated workplace where Black workers are subjected to racial slurs and discriminated against in job assignments, discipline, pay, and promotion creating a hostile work environment," CDFEH's director Kevin Kish said in a statement.
Tesla responded to the lawsuit in a blog post, insisting that the company takes all the necessary steps to create an inclusive and safe environment for its employees.
"Tesla strongly opposes all forms of discrimination and harassment and has a dedicated Employee Relations team that responds to and investigates all complains," the company said on Wednesday. "Tesla is also the last remaining automobile manufacturer in California. The Fremont factory has a majority-minority workforce and provides the best paying jobs in the automotive industry to over 30,000 Californians."
Despite the company's statement. the lawsuit states that Black employees reported being assigned to more physically demanding tasks compared to their peers of other races, and some reportedly recalled supervisors and managers using racial slurs.
Tesla was previously under fire for reportedly subjecting a Black contract worker to a racially hostile environment. The company ultimately awarded the man $137 million in damages.
We Will Love You To Join Our Over 190k Members Instagram Family With Just One Click @gharticles
Source: GhArticles.com
Mara Wallet: The Cool New Way To Begin Your Crypto Journey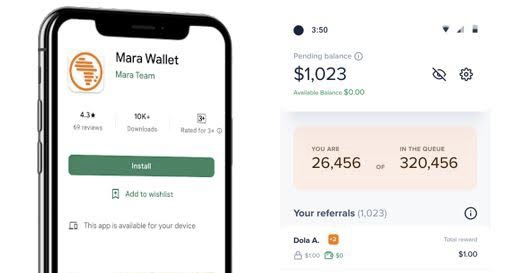 Mara, a pan-African company that offers an ever-expanding suite of crypto products, has announced the pre-launch of the Mara Wallet, a portal to the cryptoeconomy focused on helping people begin their journey towards conveniently managing their crypto-finance needs, take a major step toward financial freedom, and learn more about cryptocurrency and blockchain in Africa.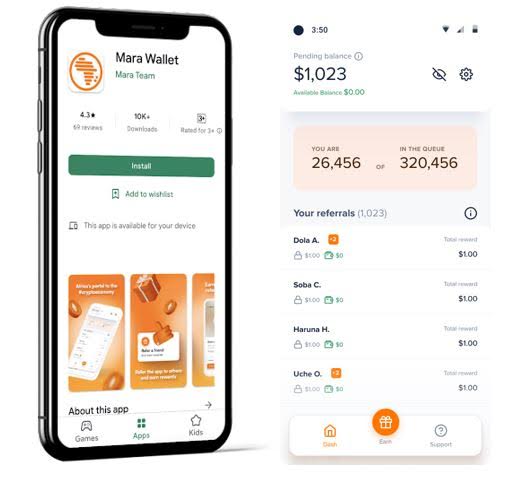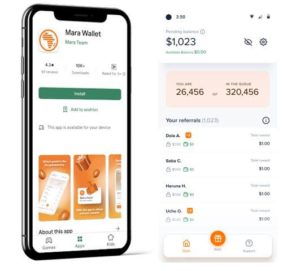 The Mara Wallet is a fast and secure multi-currency crypto wallet that gives Africans control over their cryptocurrency. Offering both user-facing products and core infrastructure, Mara reveals a product roadmap that enables users to easily buy, sell, send, withdraw, store, and protect a wide range of fiat and crypto-assets (such as cryptocurrencies and NFTs) in real time and without any prior crypto knowledge.
"At Mara, we are committed to the financial empowerment of the individuals that use our products and services to meet their various crypto-finance needs, and take responsibility in building an informed community seriously," Chi Nnadi, Co-Founder and CEO at Mara, said while commenting on the pre-launch of the Mara Wallet. "As one of our first steps to achieve crypto education, financial literacy, and ensuring a more equitable distribution of capital, we are delighted to pre-launch the Mara Wallet. Our goal is to get Sub-Saharan individuals started on their journey to leverage a financial infrastructure that they can build their lives upon and make the most of the financial-growth opportunities available in the cryptoeconomy."
---
The Mara Wallet waitlist, which is the core mechanic of the pre-launch app, is aimed at crypto-curious and crypto-enthusiast users alike who seek early access to the exchange. Through it they will unlock financial rewards that give users the perfect jumpstart into the #cryptoeconomy.
While describing how the Mara Wallet waitlist works, Chi added, "Pre-registered users will join a queue to enable early access on a first-come, first-served basis. Moreover, a higher position on the waitlist increases the odds of periodically winning prizes. As soon as users join the waitlist, they instantly earn a signup reward. All users who refer the Mara Wallet to their friends, family and community also earn further rewards when those users sign up using their unique referral link. Pre-registered users who participate in the referral activity also improve their chances of moving to top positions on the waitlist."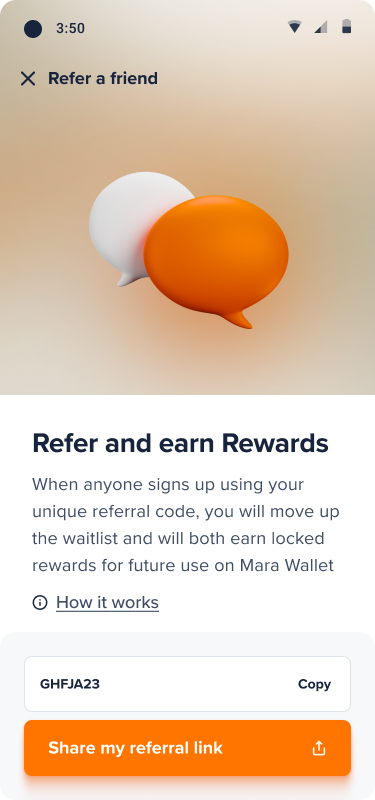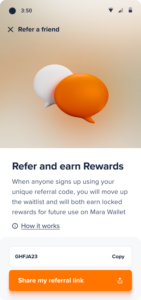 The Mara Wallet app is available on the Google Play and Apple App stores. Once formally launched in a few months, the Mara Wallet will enable users to invest in crypto and send money to their family members in real time without processing times, delays, or high fees. To join the waitlist, download the app on the Google Play or the Apple App Store.
The Mara Wallet pre-launch comes at a critical inflection point in the evolution of Sub-Saharan Africa. The current centralised financial system continues to present ongoing obstacles to the development of both local economies and individuals. As a result, food prices have doubled or even tripled in some areas and created record-breaking interest rates. These systems have prompted a dire need for a decentralised alternative.
Mara's mission is to facilitate a more equitable distribution of capital by providing an alternative that spans across tribes, class, cultures, and countries.
Are you ready to begin writing your crypto story? Mara Wallet is available to download from the Google Play and Apple App Stores now!
About Mara
Mara is building Africa's portal to the cryptoeconomy through a Pan-African suite of products that addresses a variety of crypto-finance needs while complying with local regulations and being authentically built for the African audience. Mara will initially launch in Kenya and Nigeria, with its first product being a simplified user-friendly Wallet through which users can easily buy, sell, send, and withdraw cryptocurrencies. Mara will also launch a pro exchange for experienced users who prefer a full set of trading options and technical analysis tools. The Mara Chain will launch later, granting savvy developers a place to build decentralised applications that will help shape the future of the African cryptoeconomy. Mara's executive team includes former executives from Amazon, PayPal, Uber, NVIDIA, Founders Bank, Rappi, and more. The company raised a total of $23M from Coinbase Ventures, Alameda Research (FTX), Distributed Global, TQ Ventures, Day One Ventures, DIGITAL, Nexo, KuCoin Ventures, Huobi Ventures and nearly 100 other crypto investors and angels. The Mara executive team is led by Chi Nnadi, Lucas Llinás Múnera, Dearg OBartuin, Kate Kallot, and Susan Younis.
For Further information please contact;
Mercy Akamo | Mara VP for Communications
For Further information please contact;
Oladapo Shofu | Mara Communications Manager, West Africa
Floyd Mayweather Refuses To Take Photo With Young Male Fan Over His Painted Nails
Floyd Mayweather refused to take a picture with a male teenage fan and mentioned the boy's painted nails as an issue.
It all went down at a Clippers game over the weekend. The teen approached Floyd and his crew hoping to take a selfie with Floyd after the Clippers vs. Grizzlies game at the Staples Center, according to TMZ
The teen was recording when he captured Floyd rejecting his request.

"You got painted nails, I don't take pictures with guys with no painted nails," Floyd is heard saying in the video as his bodyguards try to get the young fan to back up.
The fan was visibly upset by the rejection and even went as far as accusing Floyd Mayweather of being homophobic.
"Damn, bro! Floyd's a homophobe," the fan exclaimed as Floyd walked away. "…Floyd doesn't want to take a picture with me because my nails are painted. Bruh, really?!"
We Will Love You To Join Our Over 170k Members Instagram Family With Just One Click @gharticles
Source: GhArticles.com
Facebook Is Reportedly Set To Change Its Name In An Effort To Rebrand The Company
it's been an interesting few weeks for social media platform Facebook, as the massively popular company has dealt with a widespread outage that rocked the Internet and introduced a slate of new anti-harassment and bullying policies.
However if new reports prove to be accurate, Facebook is set to undergo a major change that will see the company being called an entirely different name.
@TheVerge exclusively reports, Facebook is planning to permanently change the name of the company as early as next week, according to inside sources with direct knowledge of Facebook practices.
Facebook founder and CEO, Mark Zuckerberg, will reportedly formally discuss the company name change at Facebook's annual Connect Conference on October 28th—although there is reportedly a strong possibility that the name could be changed before then. The name change is the first step in the company's efforts to rebrand itself as being known for more than just social media, while highlighting that Facebook owns an enormous part of the social media landscape courtesy of Instagram, WhatsApp and more.
Apparently, Facebook's new name is such a heavily-guarded secret, that even employees in senior positions at the company are not currently aware of what it will be. Tech experts have speculated that Facebook could potentially change its name to something involving Horizon—which is the name of an unreleased VR version of a Facebook and Roblox mash-up that has been in development for the last few years. 'Horizon Worlds' (the name of the VR app) is what insiders believe could be the top name choice.
Meanwhile, Mark Zuckerberg reportedly wants to usher in Facebook to the new era of the metaverse, which he previously said is "going to be a big focus, and I think that this is just going to be a big part of the next chapter for the way that the internet evolves after the mobile internet." In case you're unfamiliar, a metaverse is a virtual world people escape to from a dystopian, real world.
Regardless of the timeline, it's clear that Facebook as we know is definitely about to change.
We Will Love You To Join Our Over 170k Members Instagram Family With Just One Click @gharticles
Source: GhArticles.com