Teaching Doesn't Pay; Basic School Teacher Earns Gh9000 A Month From Side Hustle
A Ghanaian basic school teacher who doubles as a Youtuber with the name Mena Esi has revealed on her Youtube channel how she earns about Gh9000 a month despite working as a teacher.
In the video she claimed her low salary as a teacher caused her to look for other streams of income to sustain her lifestyle. Mena stated that she decided to go into the selling of kente and see if it works out.
Given the fact that teachers' salaries are nothing to write home about, she thought of ways to go into a business where she would only have to invest little to no money.
Pitching the idea The young teacher said she spotted a few kente shops around her and came to an agreement with them where she'd take pictures of the kente fabrics, post them online and get clients for the shops. Mena said she increases the price of the fabrics she posted by a little amount so she could also make her cut. With excitement, she said her plan worked very well and she was able to make Ghc 9000 in just her first month of starting her side hustle.
She advised individuals with low salaries or with no income stream at all to adopt her structure for other types of businesses to help earn something for themselves.
We Will Love You To Join Our Over 100k Members Instagram Family With Just One Click @gharticles
Source: GhArticles.com 
Social Media Celebrates Mother Of Bride After Marriage Advice To New Couple Went Viral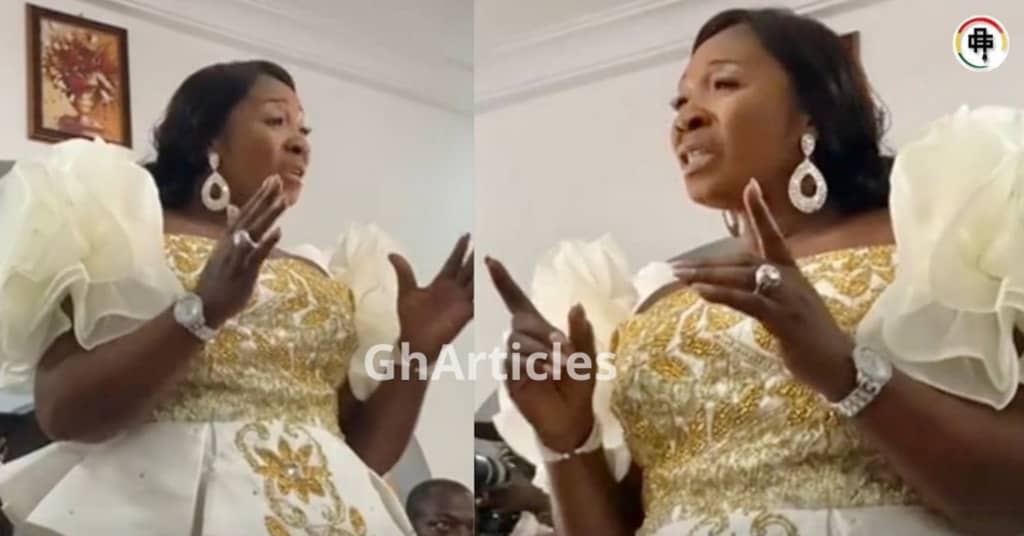 A mother of the bride has earned herself some praises from social media users after she delivered one of the best pieces of advice to a newly wedded couple.
In a video sighted by GhArticles.com, the bride's mother was heard giving her daughter her final piece of advice concerning marriage.
According to her, if a marriage will be successful she must act like a "fool."
To this, she explained that acting like a f*ol means submitting yourself totally to your husband and defending him in public but addressing the issue in private.
She also advised the man (groom) to never raise his hands on his wife. She added that her daughter is so precious to her like he too.
She noted that he should channel that strength to work hard and provide food for the home.
The mother of the bride then listed things that make marriages successful.
She said respect, humility, love, food, and sex.
Watch the video below;
We Will Love You To Join Our Over 190k Members Instagram Family With Just One Click @gharticles
Source: GhArticles.com
Nigerians Troll Ghanaians After AFCON Loss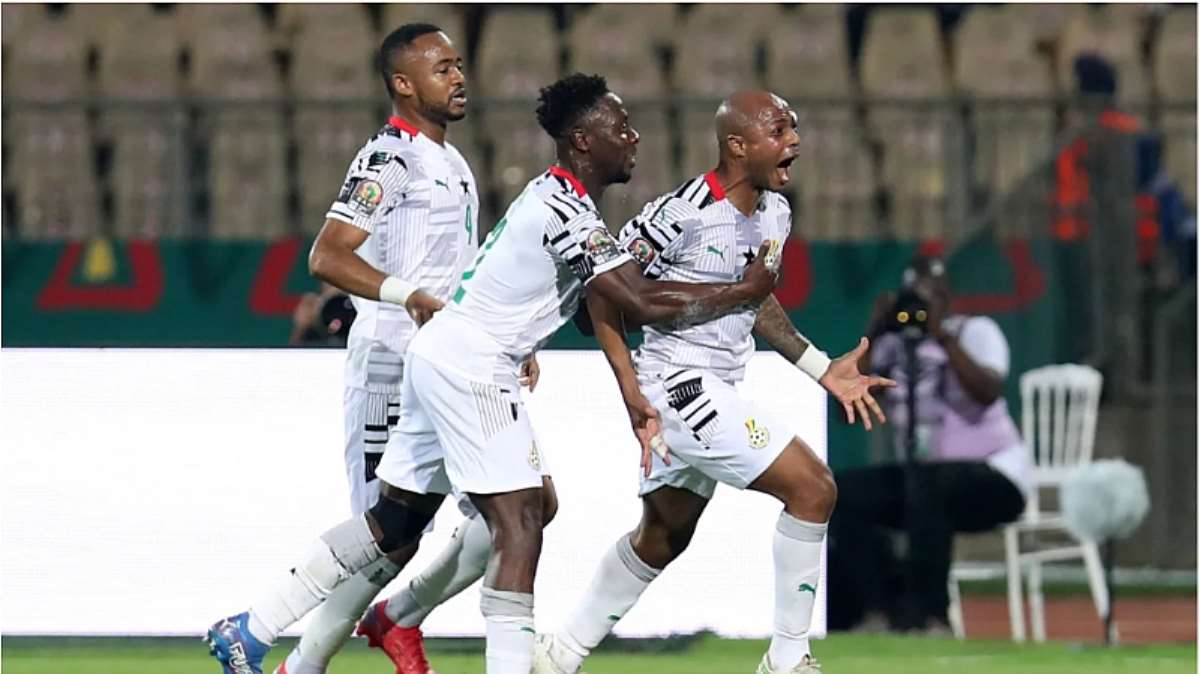 The Ghana Black Stars lost their fate deciding match to new comers, Comoros in the group stages.
After 90 minutes of play, the scoreline was; Ghana -2, Comoros – 3.
Skipper Andre Ayew was given a red-card, leaving a 10-man side for Ghana for most part of the game.
Celebrating Ghana's loss, Nigerians have taken to Twitter to troll Ghanaians.
Here are some tweets:
We Ghanians are here to win the #AFCON2021
Comoros pic.twitter.com/CcHNcnrVZa

— Habibi💯 (@Habibi_doc) January 18, 2022
Someone said Ghanians Accra ing right now 😂😂 pic.twitter.com/AFecZmcbeD

— MO'ses mac 🇳🇬🦅 (@MacOfEdo) January 18, 2022
even tho Ghana didnt CEDIS coming they are GHANA go home and PARTEY after PARTEY with asamoah gyan and ghanians while south Africans sing karma is a bitch😂 pic.twitter.com/rUdc2gk4sE

— Tobi Ayangbile (@Temzysleek) January 18, 2022
Ghanians when they realize Nigerians are waiting on twitter 😂🤣
#AFCON2021 pic.twitter.com/bMiA4pQ1de

— copyNinja 💊 (@1tzkelvin) January 18, 2022
I'm sure Ghanians are Ghana Accra when they cedis😂😂😂 @shattawalegh wale go talk say nah because Nigerians no watch our match the way we watch theirs make us loose😂😂 https://t.co/95iQyG5Cvp

— Ezeaku Chimaroke Stanley (@ChimarokeEzeaku) January 18, 2022
Ghanians on twitter right now!!!¡

🤣🤣🤣🤣 pic.twitter.com/859IOy9g7q

— OnwaNnewi (@Kene_Nnewi) January 18, 2022
We Will Love You To Join Our Over 180k Members Instagram Family With Just One Click @gharticles
Source: GhArticles.com
BREAKING: Machomen Engaged On Nima Street F!ght As Gunshots Are Fired In Viral Videos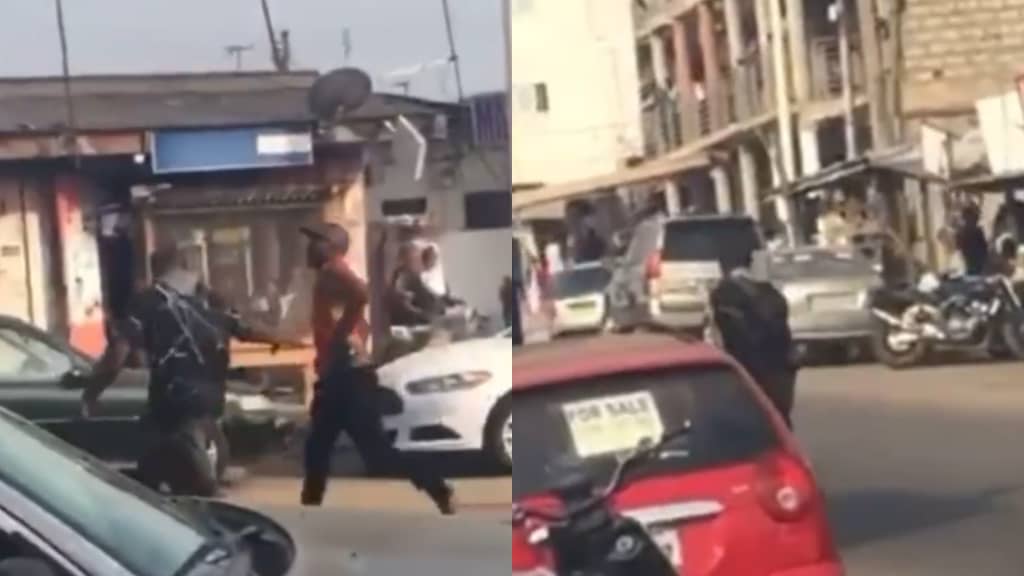 A fast trending video making rounds on social media captures the moment some young machomen engaged in a street fight.
In the video sighted by GhArticles.com, the macho men were seen chasing after another group believed to be the one they are fighting while holding machete and guns.
One of them run ahead to shoot at his enemies while standing in the middle of the road.
The video was taken by an eyewitness, the people were heard screaming as the young man fired the gun twice.
The incident happened at Nima-Mamobi, a suburb in Accra.
In another video, the Nima Police have rushed to the scene to restore calm and arrest the culprits.
Watch the video below;
View this post on Instagram
View this post on Instagram
We Will Love You To Join Our Over 180k Members Instagram Family With Just One Click @gharticles
Source: GhArticles.com