Sia Man – Angrily Netizen Descend On Kidi For Making His Girlfriend Dump Him
Multiple award-winning Ghanaian musician, KiDi has landed himself in trouble after he asked a question on Twitter which has triggered a fan to bash him for causing his breakup with his ex.
KiDi posed a harmless question on Twitter Friday, Dec 10, 2021, asking: "Why's it that when there's a break up. It's always the woman thinking the man has fumbled a "good thing" and he'll never find a woman like her?"
The tweet sparked a heated debate on social media as several users, both women and men alike, engaged in the conversation and shared their varying opinions.
However, the man whose relationship allegedly ended because of KiDi did not only wade into the social debate but took things personally as he slammed the musician for leaving him with a scar in the heart.
According to the tweep, his ex-girlfriend was carried away with KiDi's songs so much that it led to their breakup. He added that the girl was so much into KiDi that she would have slept with him if she had got the chance to meet him.
"You this guy, I hate you," stated expressly, adding "…my ex was so much carried away with your songs and this led us to breakup. Why? Because she was much into you and would have fucked you if she got the chance to meet you. Siaa man."
Swipe to see more reactions;
View this post on Instagram
Most men intimated that women also lose a lot when a relationship ends and normally are in a situation where they might never find a man like the one they parted ways with.
The women also took a defensive stance and felt men are normally at the losing end because they end up coming back for the women they broke up with or rejected.
Maame Ama wrote: Because men tend to not know what they have until it's gone.
Kofi B replied: Same question he's asking. Why not woman tend to not know what they have until it's go.
Nungua SM wrote: Bro take this matter do song, cause some women need to get this soak in thier subconscious mind knowing a man will be okay without them ,when there's break up & there's better women out there too.
We Will Love You To Join Our Over 180k Members Instagram Family With Just One Click @gharticles
Source: GhArticles.com
"Fame For Come With A Whole Lot Of Money" – Medikal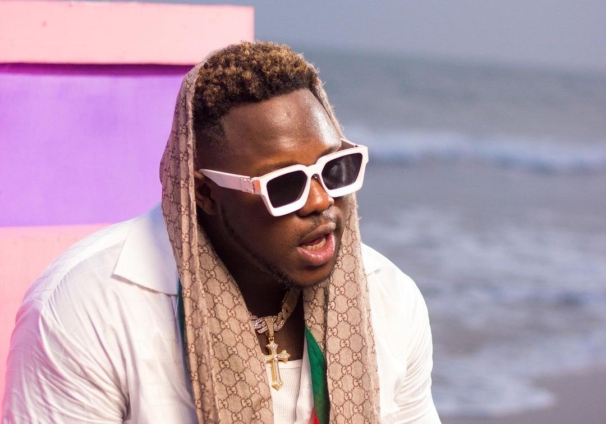 AMG Beyond Kontrol Boss, Samuel Adu Frimpong, better known by his stage name AMG Medikal, is one of the most popular rappers in the music industry.
He says that being renowned entails more than just having the ability.
According to the rapper, who has been one of the scene's heavyweights, popularity is mostly affected and driven by a large sum of money.
Celebrity is easier to obtain than fortune; however, fame does not always imply wealth, and money is more sought after than fame.
Medikal, who achieved fame and fortune practically simultaneously, has argued that it takes a lot of money to become renowned, even if you have unique expertise.
Fame for come with a whole lot of money !

— EL CHAIRMANO (@AmgMedikal) January 27, 2022
We Will Love You To Join Our Over 190k Members Instagram Family With Just One Click @gharticles
My Father's Death Was Prophesized By Prophet Nigel Gaisie, Two Weeks Before – Afia Schwarzenegger Reveals (Video)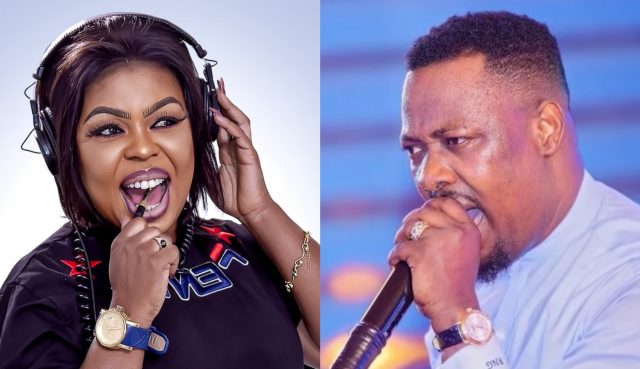 Ghanaian social media celebrity, Afia Schwarzenegger, has disclosed that prophet Nigel Gaisie foretold her father's death two weeks before it occurred and that he also counselled her.
The self-acclaimed queen of comedy remembered her father's one-week funeral yesterday and is thanking all the people who came out to support her today, and she revealed a bombshell disclosure about Nigel Gaisie that we had never heard about.
According to Afia Schwarzenegger, prophet Nigel Gaisie phoned her before her father's death to tell her that her father was going to die in two weeks and that she needed to find someone who could lead him to Christ before he died.
Afia Schwarzenneger accomplished just that, enlisting the help of three godly men to lead her father to Christ 10 days before his death, and she considers it the best gift she has ever gotten to be able to lead her father to Christ before his death.
Nigel Gaisie is renowned for prophesying in his church, but when the police issued a warning, he did the right thing by phoning Afia Schwarzenegger to inform her of what was in store for her, which she had already prepared for, and we believe it is the best.
Watch the video below:
View this post on Instagram
We Will Love You To Join Our Over 190k Members Instagram Family With Just One Click @gharticles
Rapper Yaw Tog flaunts Elder Sister In Hilarious Vide
Budding rapper Yaw Tog has showcased his elder sister to his over 496,000 Instagram followers.
Identified as Phaney Gyimah, Yaw Tog's sister has also made her name in the fashion and entertainment fraternity.
He posted a video of them participating in a viral TikTok imitation, which has attracted hilarious comments from both of their followers.
Yaw Tog first flaunted his sister some months back, in a video which he recorded to appreciate her for her support for his craft after his 'Sore' breakthrough song went viral.
The resemblance between the two is undeniable, and she could even be mistaken for Yaw Tog's junior .
Watch their video below:
View this post on Instagram
We Will Love You To Join Our Over 190k Members Instagram Family With Just One Click @gharticles
Source: GhArticles.com