Popular Nigerian Actor Goes N*de To Mark Birthday [Photos]
Social media's spotlight is on popular Nigerian actor, Uti Nwachukwu, as he marks his birthday with risqué photos.
The Nigerian actor, who rose to fame following his win in Season 5 of Big Brother Africa, has turned 39.
To mark his final celebration as he kisses his thirties goodbye, he dared to be wild and bold with some nude photos he splashed onto the streets of social media.
Of the 10 photos he posted, three captured his nudity while others were headshot photos to expose his fiery eyes.
READ ALSO: BB Naija: Boma Wins 2nd Head Of House Challenge See Also Housemates Up For Eviction
He only concealed his private parts with his 'cloth of many colours' while leaving every other part to a full glare.
Each photo was motivated by the 10 rules of humanity; the headshots represented peace, health, serenity, cleanliness and love.
He captioned the photos: "STRIP! DARE TO BE BARE EMOTIONALLY AND PHYSICALLY! Accept your sensuality."
Photos below:
Cassper Nyovest To Fight Musician In Another Celebrity Boxing Match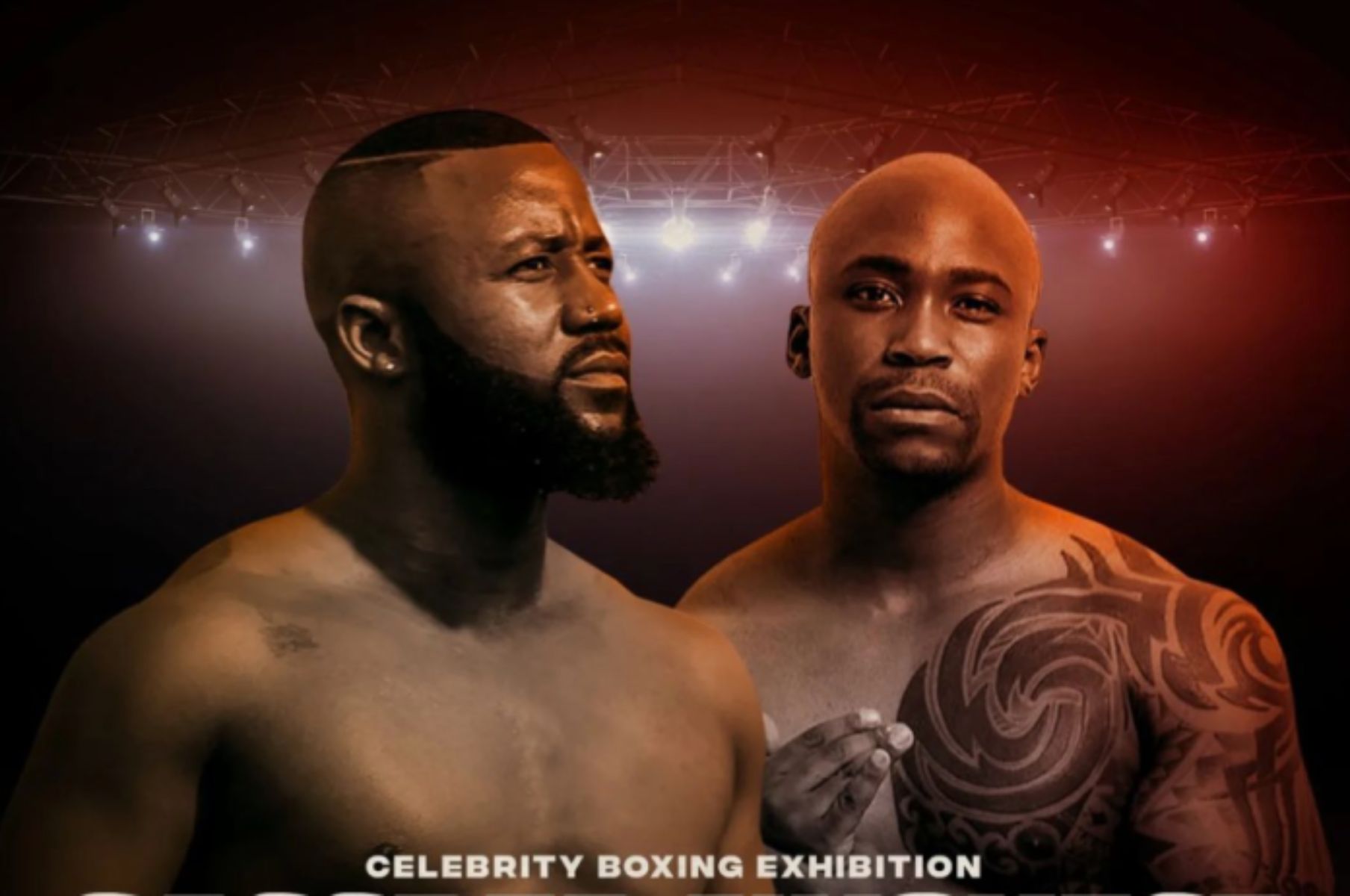 South African rapper Cassper Nyovest is expected to fight in another celebrity boxing match after winning one against a social media troll in December 2021.
This match, slated for April 8, 2022, is against South African artiste and actor NaakMusiq.
NaakMusiq took to social media to share snippets of his training ahead of the match.
This comes after Cassper's fight against controversial YouTuber Slik Talk in December 2021.
The match was put together after Silk Talk continuously criticised and trolled the rapper. The boxing match was dubbed 'Fame vs Clout' and served as the platform for the two to settle their differences.
The competition, however, lasted officially for one minute and 30 seconds.
Cassper Nyovest, within the time, beat Silk, leaving him gasping for air.
Silk, according to reports, had to be wheeled to the hospital for immediate medical attention.
Meanwhile, Cassper says he has not started training for this new match.
According to him, he had been feeling ill recently and was nursing his health. He informed fans on Twitter he would resume training on Monday.
I haven't started training, been sick. Naak isn't scary , he is just built. He is a body builder, not a boxer. I'm going to NAAK HIM OUT!!! Im going to enjoy breaking him down and them ima out him on the canvas!!! Im soo happy everyone thinks ima lose, it gives more drive!!! https://t.co/9ftbjjmM3x

— Don Billiato (@casspernyovest) January 15, 2022
We Will Love You To Join Our Over 180k Members Instagram Family With Just One Click @gharticles
Source: GhArticles.com
"Can't Wait To Be In My Husband's House" – Bobrisky Says As He Shows Off Cooking Skills (Video)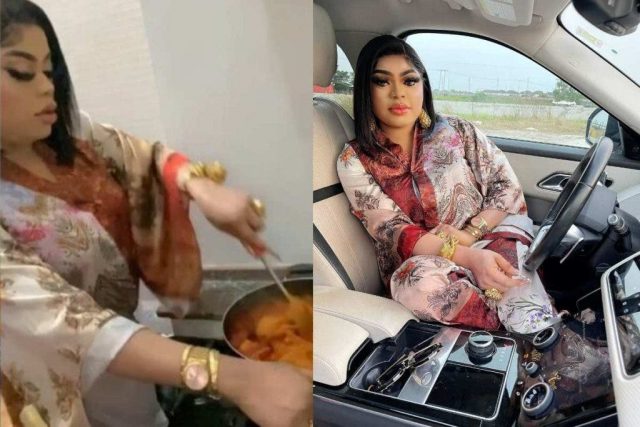 In a recent social media post, Bobrisky, the popular Nigerian crossdresser, has announced his desire to settle down with his hubby.
Bobrisky hinted in a video of him cooking in the kitchen after his partner most likely paid him a visit in his home that he can only cook for a man who knows how to treat him properly.
"When you are cooking for the man that is fu**king you. That special man in ur life paying all ur bills," he wrote.
In another post where he expressed interest in settling for marriage, he added, "Can't wait to be in my husband house, dis is how expensive ur pot of soup should be, girls treat the man that f**k you well."
View this post on Instagram
We Will Love You To Join Our Over 180k Members Instagram Family With Just One Click @gharticles
Source: GhArticles.com
"My Son And I Fight Over Money" – Burna Boy's Mum Reveals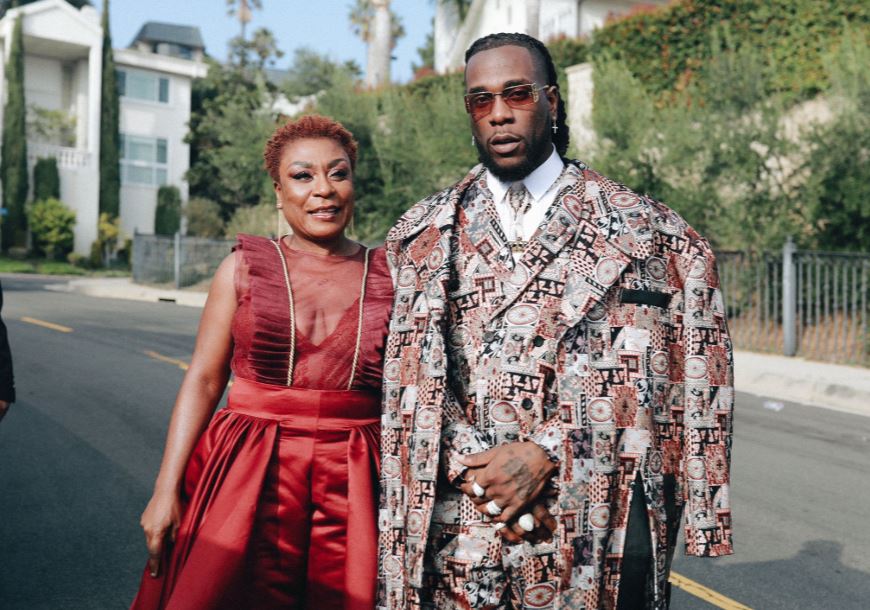 Burna Boy's mother, Bose Ogulu, has said that she and her son regularly argue over how resources, like money, should be handled.
During an interview with CNN African Voices, the singer's mother, who also serves as his manager, claimed this.
"We don't think we should be spending money on the same thing," Ogulu said when asked what her primary bone of contention with her son was during the conversation.
Burna Boy, she believes, considers ideas without regard to expense, particularly when it comes to video production.
So he comes up with very weird ideas without really thinking about how much it costs or how much it doesn't cost, "she continued. As a result, my initial reaction would be, "No, it won't work." "How are we going to get that money back?"
"We don't believe we should be spending the same amount of money on the same things." I'd want to make this, this, and that, and I'd like it to look like this. Even for film shoots, I want a thousand people to be there with me, you know, atop the world's highest skyscraper. As a result, he comes up with a lot of wacky ideas without actually thinking about how much they cost and how much they don't cost.
We Will Love You To Join Our Over 180k Members Instagram Family With Just One Click @gharticles
Source: GhArticles.com