Okyeame Kwame Celebrates 13years Of Marriage With A Romantic Letter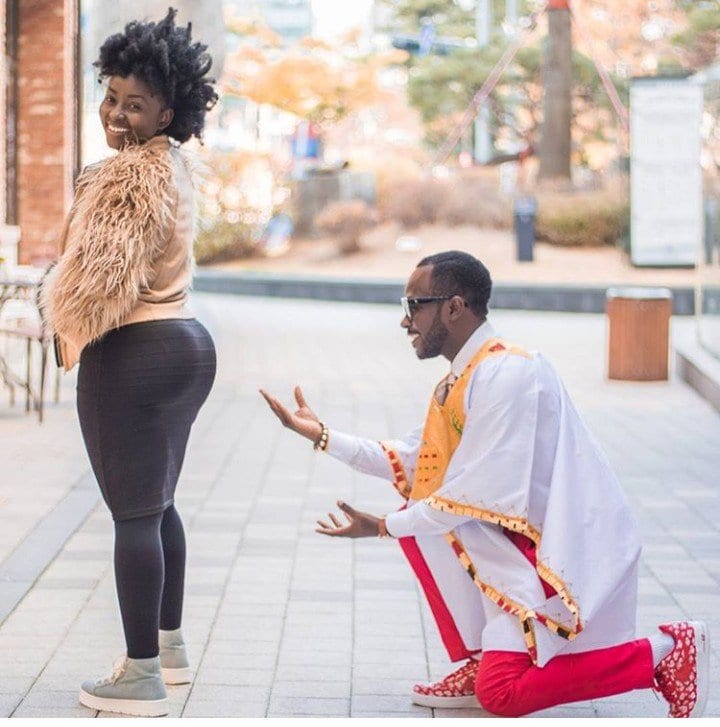 Okyeame Kwame and his wife Annica are serving us the best couple goals this
The celebrity couple is celebrating their 13th anniversary since they got married.
In marking the day, Okyeame Kwame has decided to give us more gist of how romantic and adorable his wife is. We are not surprised as this couple keep inspiring us to fall in love again with their couple goals photos.
The rap doctor shared a photo of his wife and himself all loved up and captioned, "Someone asked me, the way you flaunt your wife, are you not afraid people will tease you if something happens?
I said, if you get a beautiful Porsche, would you not enjoy its drive, because it can be involved in an accident?
I have done many things in my 45 years on earth, and I say nothing teaches me growth and maturity more than my relationship with you.
You have given me the freedom to live my life without an unhealthy attachment to your emotions.
You have taught me to be alone without feeling lonely.
You have played all your roles with full involvement and passion for my growth and happiness.
My wife, my cook, my manager, my councillor, my confidant, our mom, my late-night Wossop!
You used to complete me ……even though I complete myself lately, life is more pleasurable knowing you've got me.
In this 13 years, our relationship has changed from co-dependency to connected to free souls encouraging each other.
Babee Wo ye vibe, you keep my love alive! Thank you for helping me build my tribe.
My princess ..No! My Queen …No. My goddess ..No ! These titles cannot describe you. So I am describing you as you are …. My Gangstar.
Reality check – I may not die without you, but I will be lost without you.
You have been my homie, lover, and friend.
Without pretence, you push me to the very end.
All I am saying is thank you 🙏🏿 for loving a difficult guy like me who is always changing.
My promise to you today is I will love you, no matter who or what you change into.
We Will Love You To Join Our Over 180k Members Instagram Family With Just One Click @gharticles
Source: GhArticles.com
Moesha Buduong Returns To Acting
The actress is featured in a yet to be released TV series from the camp of writer and producer, Kofi Asamoah.
In a snippet shared online, Moesha Buduong is seen having a conversation with colleague actor Big Akwes.
She wore a sleeveless body con dress with an animal imprint and a headscarf.
This comes after Moesha Buduong took a break after she made some startling revelations about the life she lived over the years.
We Will Love You To Join Our Over 200k Members Instagram Family With Just One Click @gharticles
Source: GhArticles.com
It's Not A Sin To Drink Alcohol, Rev. Owusu Bempah Urges Christians
Rev. Isaac Owusu Bempah, founder and leader of Glorious Word and Power Ministry International, distinguishes between drinking and getting drunk.
The Bible does not forbid Christians from drinking alcohol, but it does forbid boozing, he said.
"Let us distinguish between drinking and boozing. The erratic behaviour that is likely to occur when you drink alcohol is not pleasing to God. "But when you drink and don't get drunk, nobody can stop you or accuse you of sin," he said on Okay FM's Ade Akye Abia morning show in an interview.
Rev. Bempah was responding to GIHOC Distilleries CEO Maxwell Kofi Jumah's earlier statement that one cannot claim to be Christian and not drink alcohol.
"No Christian can deny drinking alcohol. "Jesus didn't say to drink to forget him, but to remember him," Mr Jumah said.
"When you read the bible, you realise Jesus did not condemn alcohol when he came to earth," Rev. Bempah said, confirming Mr Jumah's position. That's why it wasn't Fanta or Coke.
"I understand if someone says drinking alcohol is wrong. But I disagree with those who say alcohol is a sin. For me Owusu Bempah, it is difficult to see me drunk or even drinking. It's hard. No, I don't like it, but I won't judge someone who does.
We Will Love You To Join Our Over 200k Members Instagram Family With Just One Click @gharticles
Source: GhArticles.com
Netizans Raise Eyebrows Over Sonnie Badu's Tattoo Says 'It's Ungodly'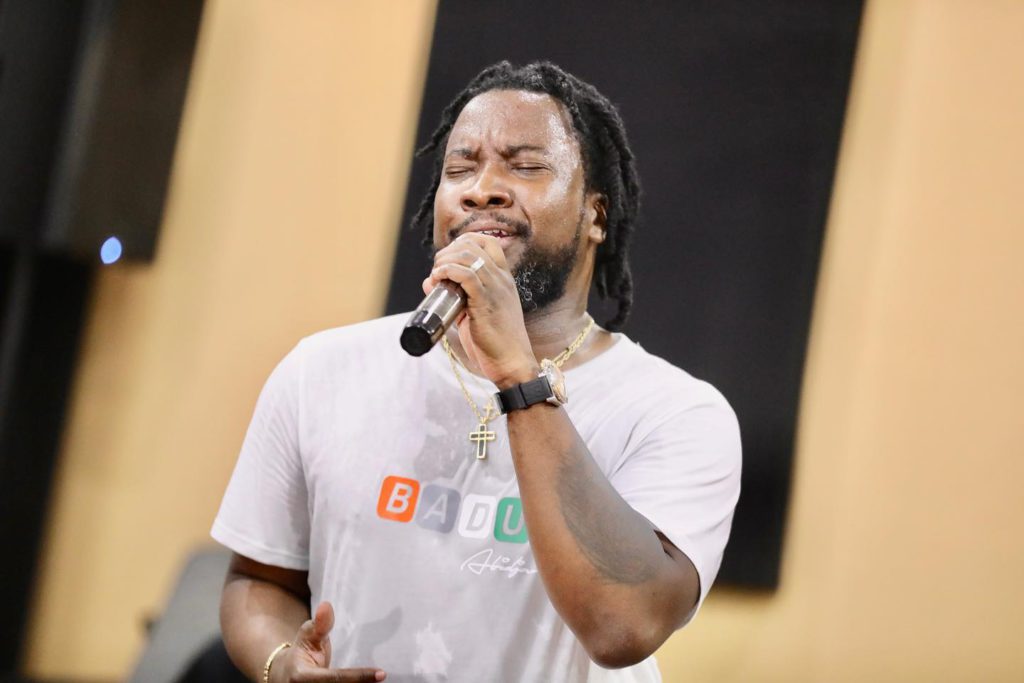 Social media users are divided on whether or not getting a tattoo is a good thing or a sin in the eyes of God.
This debate started after they spotted a tattoo on the arm of gospel singer Sonnie Badu.
In a now-deleted post on Instagram, Sonnie Badu shared a picture of himself ministering in Ivory Cost in a white shirt that showed off the tattoo.
"From Ghana, Nigeria, Atlanta, and Canada this project has all my BaduNation citizen's coming… IvoryCoast Abidjan – you are about to experience the BADUfamily… They were carefully selected and are extremely skilled in their craft.," he captioned the post.
The picture, however, did not get the attention Sonnie Badu expected. Some people in the comment section believed that it was ungodly for the singer to get a tattoo.
We Will Love You To Join Our Over 200k Members Instagram Family With Just One Click @gharticles
Source: GhArticles.com