National Cathedral: A Plus Jabs Government
Highlife artiste Kwame Asare Obeng popularly known as Kwame A Plus has added his bit on the financial Minister's plea for Ghanaians to donate Gh100 a month to aid in building the national cathedral
In an earlier news update by GhArticles, it was revealed that the Financial Minister in his budget reading appealed to Ghanaians to donate Gh100 monthly to aid the cause of building a National Cathedral.
After his plea, a good number of Ghanaians reacted saying it is wrong for the government to let citizens pay for the 'President's 'personal pledge to God'. Some people also fumed on social media saying, that instead of the government to provide more jobs for the youth as promised, they are rather extorting from them.
Adding his opinion to the Gh100 brouhaha, the political bandit raised his concerns on the Minister's misplaced priorities.
In an Instagram post, the celebrity posted a picture of the one of the biggest hospitals in Ghana, Korle-Bu, showing the deprived look of the surgical unit of the hospital. In his caption he made reference to a government prioritizing a church building to making the lives of it's citizens better.
We Will Love You To Join Our Over 150k Members Instagram Family With Just One Click @gharticles
Source: GhArticles.com 
Delay Drops 10 Commandments For Women
TV and radio personality Deloris Frimpong Manso popularly known as Delay has listed 10 commandments every woman needs to follow.
According to her, she believes a woman can live the best of lives without the help of a man as has lately been the norm where most of them solely depend on their male partners for survival.
"Don't use sex as proof of love. Sex is no proof of love, he'll leave u after the sex," she said amongst her 10 commandments.
We Will Love You To Join Our Over 180k Members Instagram Family With Just One Click @gharticles
Source: GhArticles.com
'He Is Becoming A Nuisance'- Counselor Lutterodt Descends On T.T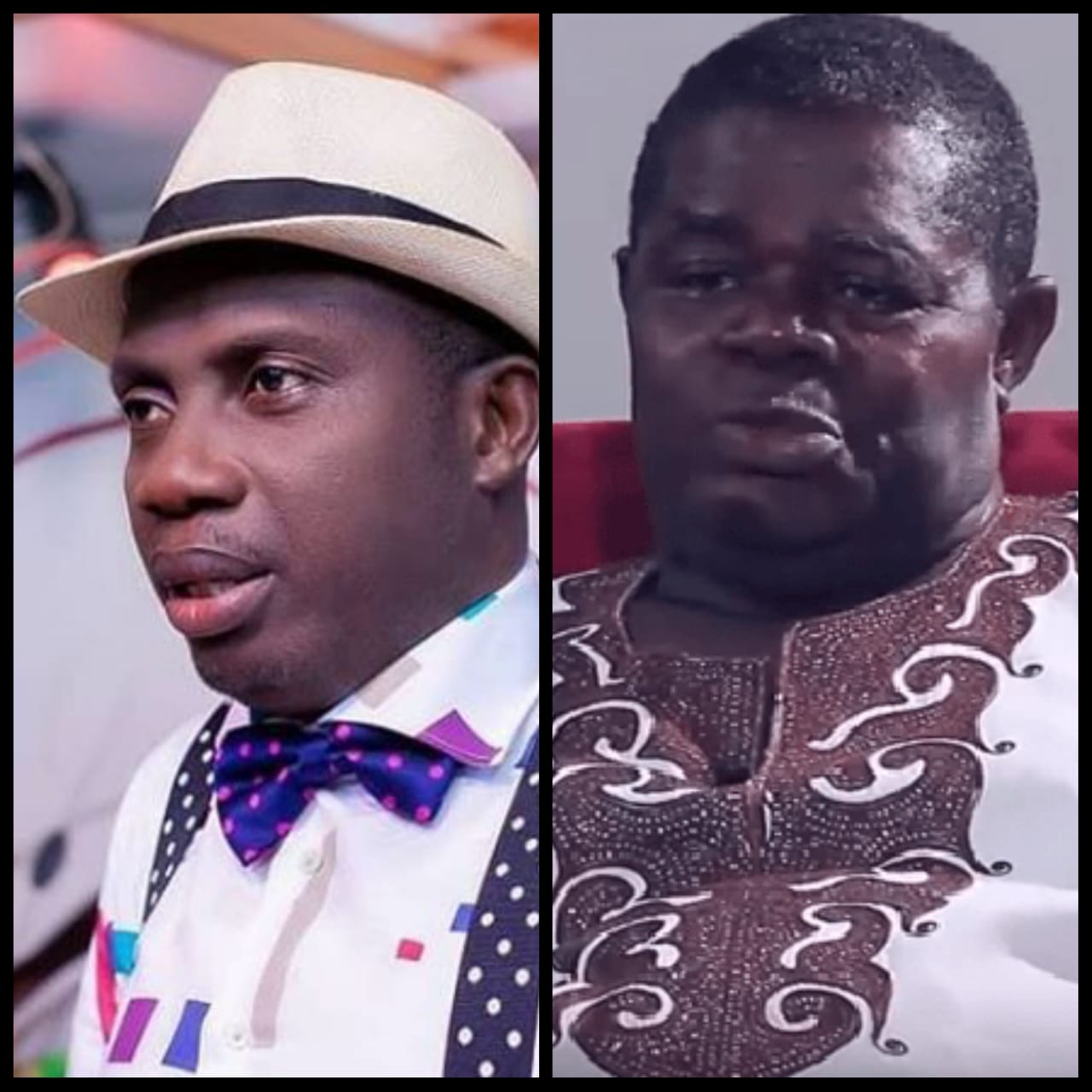 Counsellor Lutterodt has descended on Psalm Adjeteyfio over his leaked audio in which was begging MzGee for 'leftover'.
Mr George Lutterodt was speaking in an interview with Okay FM monitored  by GhArticles.com about the trending story and he noted that "Psalm Adjeteyfio's act of begging, for me, is becoming a nuisance. Now, it seems he can not survive or eat without begging".
According to Counselor, Psalm Adjeteyfio belongs to a family that must also see to his needs.
Speaking about the Vice President's donation to the veteran actor, he said "we were all informed that he was given a cash gift. He even came out to publicly thank people. How then do you come back to say that the Vice President's money given to you has been used for investment so now you are hungry because nobody wants to donate? I don't understand him".
Sending a piece of advice to T.T, he added that "someone should please tell him to stop begging. The disgrace he's brought upon himself needs to stop. He is not the only man deserving of gifts… a good name is better than riches. it will be best if he shuts up, what he is doing isn't right. Someone should tell him to stop it".
Psalm Adjetefion in the leaked audio could be heard saying "MzGee good afternoon, I'm wondering if you would have some leftovers in your kitchen to spare. [The] reason is people who use to help have all withdrawn their help when they heard that the Vice President had given me the money".
The Taxi Driver TV series actor explained that "but you would agree with me that [with] such monies, you need to invest wisely and that is what I have done and when you make investments too, it will take time before you begin enjoying it".
We Will Love You To Join Our Over 170k Members Instagram Family With Just One Click @gharticles
Source: GhArticles.com
Akuapem Poloo Kisses Shatta Wale In Appreciation For Gifting Her Son Gh500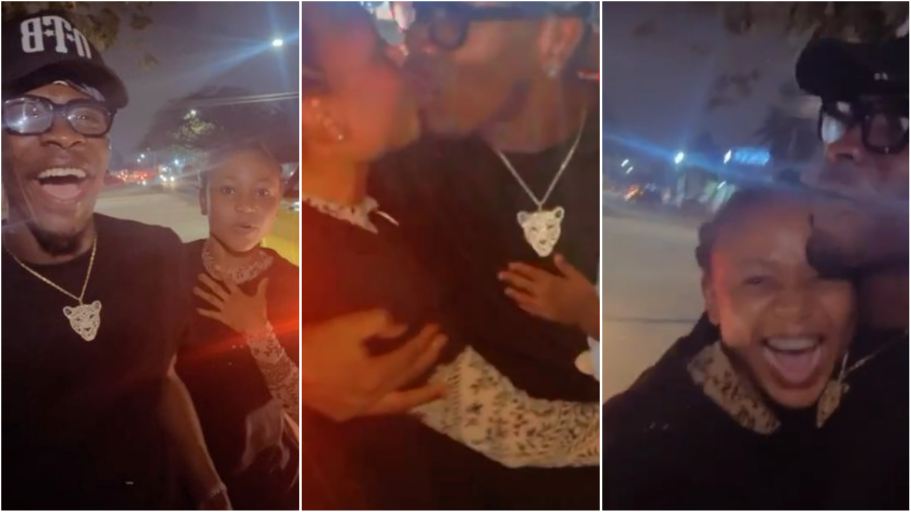 Controversial celebrities Shatta Wale and Akuapem Poloo have linked up again after both of them had their fair share of jail time in 2021 for unrelated charges.
Shatta paid his longtime friend, Poloo, a visit at her home and gifted her a bundle of cash for her son's upkeep.
Akuapem Poloo who was beside herself with joy that the superstar has found her worthy enough to pay her a visit was captured screaming her lungs out as she jumped around.
To thank Shatta for the GHS 500 gifted to her son, she planted kisses on his lips and hugged him tightly amid praises.
Netizens have however cautioned her to prevent bodily contact with other celebs, in a time when the coronavirus pandemic is at its peak.
Others also drew her attention to the presence of her son, considering the fact that she was sentenced for similar action in his presence.
We Will Love You To Join Our Over 170k Members Instagram Family With Just One Click @gharticles
Source: GhArticles.com