Moesha Bodoung Hospitalized After Drinking Parazone (Video)
Information gathered by GhArticles.com indicates that born again, Moesha Bodoung has attempted to end her life again.
According to our sources, Moesha Bodoung drunk parazone in an attempt to end her life after battling with mental illness soon after she gave her life to Christ.
READ ALSO: Watch Twene Jonas Show Up In His $1.5m New Whip
The former slay queen has been the talk of town since she turned a new leaf in her life after declaring she was going to serve God for the rest of her life.
Our sources say that, Afia Schwarz was beating mercilessly by Moesha during her visit to the repented soul.
According to the source, Moesha has a deliverance chair in her mansion for anyone who visits her.
It says that, Moesha insist on her visitors sitting on that chair for spiritual deliverance before any other thing.
It was during such moments, when Moesha asked Afia Schwarz to confess her sins because Moesha alleged she has shared an inocent blood.
However, Afia Schwarz denied it during the deliverance session which led to her beatings. It also added Moesha has gain more strength since the mental illness began.
READ ALSO: 'Blame The Alcohol' – Afia Schwarzenegger Finally Reacts After Jamming Crazily To Wendy Shay's Song (Video)
Furthermore, the source also added that, Moesha is facing eviction from her plush mansion and bouncers are always seen in the house.
According to the source, some celebrities came together to raise fund to rent a two-bedroom flat for Moesha, however, the plans were halted after Ayisha Modi and Afia Schwarz beef came up.
Watch the video below;
Source: GhArticles.com 
"Fame For Come With A Whole Lot Of Money" – Medikal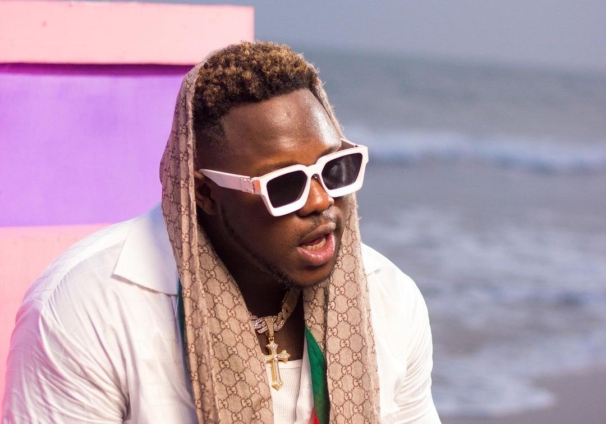 AMG Beyond Kontrol Boss, Samuel Adu Frimpong, better known by his stage name AMG Medikal, is one of the most popular rappers in the music industry.
He says that being renowned entails more than just having the ability.
According to the rapper, who has been one of the scene's heavyweights, popularity is mostly affected and driven by a large sum of money.
Celebrity is easier to obtain than fortune; however, fame does not always imply wealth, and money is more sought after than fame.
Medikal, who achieved fame and fortune practically simultaneously, has argued that it takes a lot of money to become renowned, even if you have unique expertise.
Fame for come with a whole lot of money !

— EL CHAIRMANO (@AmgMedikal) January 27, 2022
We Will Love You To Join Our Over 190k Members Instagram Family With Just One Click @gharticles
My Father's Death Was Prophesized By Prophet Nigel Gaisie, Two Weeks Before – Afia Schwarzenegger Reveals (Video)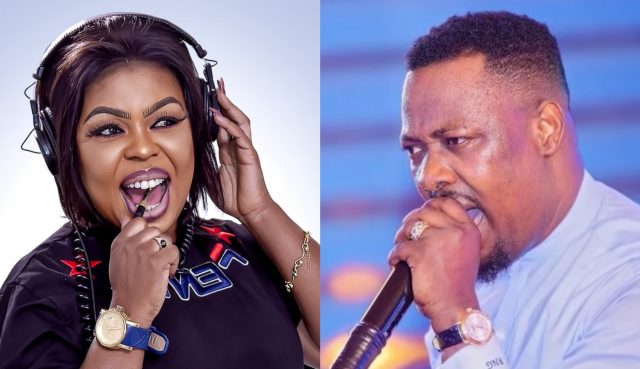 Ghanaian social media celebrity, Afia Schwarzenegger, has disclosed that prophet Nigel Gaisie foretold her father's death two weeks before it occurred and that he also counselled her.
The self-acclaimed queen of comedy remembered her father's one-week funeral yesterday and is thanking all the people who came out to support her today, and she revealed a bombshell disclosure about Nigel Gaisie that we had never heard about.
According to Afia Schwarzenegger, prophet Nigel Gaisie phoned her before her father's death to tell her that her father was going to die in two weeks and that she needed to find someone who could lead him to Christ before he died.
Afia Schwarzenneger accomplished just that, enlisting the help of three godly men to lead her father to Christ 10 days before his death, and she considers it the best gift she has ever gotten to be able to lead her father to Christ before his death.
Nigel Gaisie is renowned for prophesying in his church, but when the police issued a warning, he did the right thing by phoning Afia Schwarzenegger to inform her of what was in store for her, which she had already prepared for, and we believe it is the best.
Watch the video below:
View this post on Instagram
We Will Love You To Join Our Over 190k Members Instagram Family With Just One Click @gharticles
Rapper Yaw Tog flaunts Elder Sister In Hilarious Vide
Budding rapper Yaw Tog has showcased his elder sister to his over 496,000 Instagram followers.
Identified as Phaney Gyimah, Yaw Tog's sister has also made her name in the fashion and entertainment fraternity.
He posted a video of them participating in a viral TikTok imitation, which has attracted hilarious comments from both of their followers.
Yaw Tog first flaunted his sister some months back, in a video which he recorded to appreciate her for her support for his craft after his 'Sore' breakthrough song went viral.
The resemblance between the two is undeniable, and she could even be mistaken for Yaw Tog's junior .
Watch their video below:
View this post on Instagram
We Will Love You To Join Our Over 190k Members Instagram Family With Just One Click @gharticles
Source: GhArticles.com