Meet The Beauty Queens Representing Africa At The 2021 Miss Universe
On December 12, 2021, the 70th Miss Universe pageantry will hold in Eilat, Israel. On the stage, the current Queen, Andrea Meza, who is from Mexico, will crown her successor.
The event will be hosted by Steve Harvey and will see the return of countries who could not participate in the previous edition. These are Germany, Greece, Guatemala, Hungary, Sweden, and Turkey
Recall also that some African countries like Nigeria, Angola, Equatorial Guinea, Morocco Kenya, Namibia, Sierra Leone, and Tanzania could not participate at the 69th edition of Miss Universe as a result of the pandemic.
However, as the countdown to the semifinals of Miss Universe 2021 progresses, let us take a look at the African beauty queens representing the continent on the international stage.
Michèle-Ange Minkata
Country: Cameroon
Age: 27
Instagram: Michèle_Ange_Minkata
Fun Facts
She started school at a very young age and she was always the youngest in the class.
She was a tomboy all through her teenage years.ntries over the last 5 years.
She record songs during her free time and a self-taught guitar player.
Latela Mswane
Country: South Africa
Age: 24 
Instagram: Latela Mswane
Fun Facts
She is a proud Zulu woman.
She can do flamenco dancing.
Her real name is is Lalela Umkhosi Wephaseka – being born over Easter, it means "listen to the commemoration of the Passover".
Silvia Naa Morkor Commodore
She was always the tallest student in class throughout her basic education.
She is a wedding event planner and have always hoped to have her wedding in space one day.
She is the first woman from her hometown to be crowned Miss Universe Ghana.
Maristella Okpala
Country: Nigeria
Age: 28
Instagram: Maristella Okpala
Fun Facts
She has a collection of fridge magnets. She gets new magnets in every country I visit, so currently, she has over 30.
She is a flight attendant with Emirates Airline and has travelled to over 40 countries.
She used to be a football player when she was in college.
Chelsi Shikongo
Country: Namibia
Age: 24
Instagram: Chelsi Shikongo
Fun Facts
She was an award-nominated standup and social media comedian.
She was named after the late Chelsi Pearl Smith who won Miss Universe 1995 in Namibia.
She raised $22,000 in 48 hours.
Roshanara Ebrahim
Country: Kenya
Age: 28
Instagram: Roshanara Ebrahim
Fun Facts
She is the first Kenyan to have won the Miss Universe, Miss World, and Miss Supermodel titles in her country.
She set the judicial precedent for the right to digital privacy against revenge porn in Kenya.
She loves that she has the esoteric wisdom of a sage at her age.
Martina Mituy Avomo
Country: Equatorial Guinea
Age: 19
Instagram: Martina Mituy Avomo
Fun Facts:
She is studying petrochemical engineering and acting as a caregiver for the elderly in a nursing home.
She speaks Spanish and French.
She ha traveled to Spain, Cuba, Cameroon, and Gabon
Anne Murielle Ravina
Country: Mauritius 
Age: 26
Instagram: Anne Murielle Ravina
Fun Facts:
She has been featured on CNN TV Network as one of the most inspirational young African women, alongside Zozibini Tunzi, Miss Universe 2019.
She is the first woman from her family to graduate from a university and also, the first woman from her native island Rodrigues to compete at Miss Universe.
She speaks three languages fluently and she is thinking of learning a fourth language!
Africans in Diaspora
Kedist Deltour (Ethiopian descent)
Country: Belgium
Age: 24
Instagram: Kedist Deltour
Fun Facts
Her real name Kedist means Light and Hope.
She was born in Ethiopia and adopted when she was 10 years old.
She survived a bomb attack in her town in Ethiopia.
We Will Love You To Join Our Over 170k Members Instagram Family With Just One Click @gharticles
Source: GhArticles.com
Blac Chyna Gets Baptized On Birthday As She Gives Life To Christ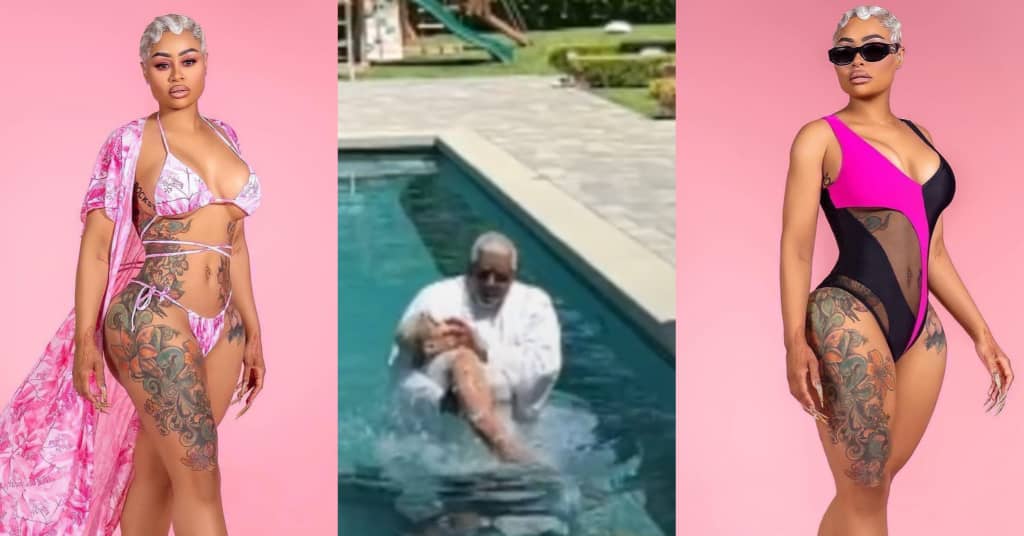 Angela Renée, also known as Blac Chyna, says she is a born again Christian as she is baptized on her birthday.
The mother of two has turned a new age and has declared that she is now a born again Christian.
Despite her current court problems, which include allegations that she assaulted a woman in a pub, the reality star is eager for a new start.
She published a video of her baptism on her verified Instagram profile, claiming she's now a born again Christian who plans to start over now that she's devoted her life to Christ.
Blac Chyna is an American model and socialite.
She originally rose to prominence in 2010 as the stunt double for Nicki Minaj in the music video for the song "Monster" by Kanye West.
Check out the video she shared below:
View this post on Instagram
We Will Love You To Join Our Over 201k Members Instagram Family With Just One Click @gharticles
Source: GhArticles.com
Former Twitter CEO Jack Dorsey Reacts As Kendrick Lamar Visits Ghana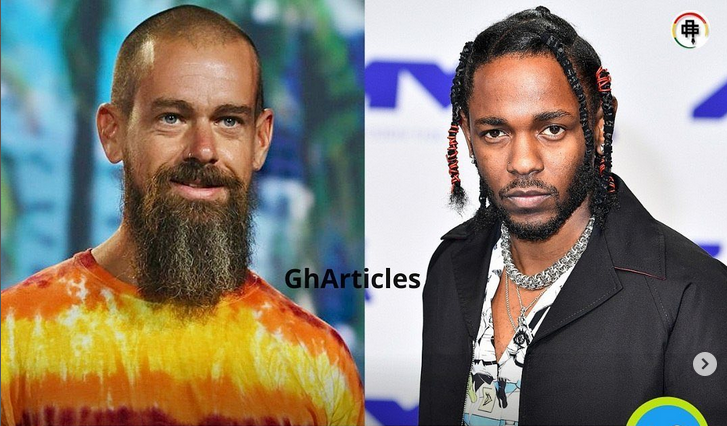 Ghanaians netizens are not the only ones who seem elated about American rapper, Kendrick Lamar's arrival in Ghana as other foreign tabloids and personalities across the globe have reacted to his visit.
Award-winning American rapper Kendrick Lamar was reported to have been spotted in Ghana on GhArticles.com after photos of him relaxing at Capitol, a popular restaurant in Accra.
The reports carried photos and videos of Lamar supposedly with his entourage calmly seated at the lounge area of the restaurant in Accra, Osu.
The photos garnered lots of reactions and sparked a lot of conversations on social media, Twitter precisely. A lot of the reactions expressed peoples excitement about Kendrick's visit whilst others were curious to know the motive behind his arrival.
One of the photos shared on Twitter caught the attention of Jack Dorsey, the former CEO of Twitter, who retweeted the post on his timeline.
He simply urged Ghana to go higher as he captioned "Go" and attached the Ghanaian flag to it.
Jack Dorsey's love for Ghana has always been an evident after his visit to Ghana in 2019 for the 'Year Of Return'.
Dorsey chose Ghana to be the headquarters of Twitter's operations in Africa Two years after his visit.
View this post on Instagram
We Will Love You To Join Our Over 201k Members Instagram Family With Just One Click @gharticles
Source: GhArticles.com
Pastor Sues Kanye West Over His Sermon On 'Donda' Track
Kanye West is getting dragged to court over one of his songs on "Donda" … because a pastor in Texas claims Yeezy sampled his sermon without his permission.
Ye is being sued by Bishop David Paul Moten, who claims Kanye filled out the song "Come To Life" with audio of Moten's own religious speech.
In the document, obtained by TMZ, Moten claims his sermon is used for 70 seconds of the 5-minute, 10-second track … which is more than 20% of the song.
Moten says his voice and sermon are used in the song intro and looped throughout the song … and he says it's the latest example of Kanye and the music industry "willfully and egregiously sampling sound recordings of others without consent or permission."
The pastor is also suing UMG Recordings, Def Jam Recordings and G.O.O.D Music and he's going after all of them for damages.
We Will Love You To Join Our Over 201k Members Instagram Family With Just One Click @gharticles
Source: GhArticles.com