Meet The 15 Highest Paid Presidents In Africa 2021, Akufo-Addo's Position Will Shock You
Most people wonder how much President's make especially in Africa.
The fact is that, they mare quite a lot of money because they are considered as the most important people in their respective countries.
Below is the list of some 15 highest paid Presidents in Africa.
1. Paul Biya (Cameroon)
Paul Barthelemy Biya a Mvondo is the President of Cameroon. he has being in power since 1982. He is the second-longest- ruling president in Africa, the longest-ruling non-royal leader in the world, and the oldest head of state in Africa. He earns $620,976 annually.
2. King Mohammed VI (Morocco)
He is the king of Morocco and has being in power since the passing of his father King Hassan II in 1992. According to the American business magazine forbes, he was the richest king in Africa in 2014, and the 5th richest King in the world. He earns $480,604 annually.
3. Cyril Ramaphosa (South Africa)
Matamela Cyril Ramaphosa is a South African politician serving as President of South Africa since 2018. His annual salary is estimated to be $223,000.
4. Uhuru Kenyatta (Kenya)
Uhuru Muigai Kenyatta is the President of Kenya. He is the son of Jomo Kenyatta, Kenya's first president. He has been in power since 2013. Uhuru's tenure has been marred by endless cases of corruption and impunity. His estimated annual salary is $192,000.
5. Yoveri Musevini (Uganda)
Yoveri Kaguta Musevini is the President of Uganda, he has being in power since 1986. He was re-elected for a sixth term in January 2021. His estimated annual salary is $183,216.
6. Abdelmajid Tebboune (Algeria)
Abedelmadjid Tebboune is the President of Algeria, he has being in power since December 2019. His estimated salary is $168,000.
7. Teodoro Obiang Nguema Mbasogo (Equatorial Guinea)
Teodoro Obiang Mbasogo is the president of Equattorial Guinea. He is the second longest consecutively serving current non-royal national leader in the world. His estimated annual salary is $152,680.
8. Emmerson Mnangagwa (Zimbabwe)
Emmerson Dambudzo Mnangagwa is the president of Zimbabwe, he has being in power since November 2017. His estimated annual salary is $146,590.
9. Dennis Sassou (Republic of Congo)
Dennis Sassou Nguesso is the President of the Republic of Congo, he has being in power since 1997. His estimated annual salary is $108,400.
10. Alassane Ouattara (Ivory Coast)
Alassane Ouattara is the President of Ivory Coast and he has being in power since 2010. His estimated annual salary is $100,000.
11. George Oppong Weah (Liberia)
George Manneh Oppong Weah is the President of Liberia, he has being in power since 2018. He is the first African former professional footballer to become head of state, he is also the first African player to win the FIFA Ballon diOr award. His estimated annual salary is $90,000.
12. Paul Kagame (Rwanda)
Paul kagame is the President of Rwanda and he has being in power since 2000. His estimated annual salary is $85,000.
13. Nana Addo Dankwa Akufo-Addo (Ghana)
Nana Akufo-Addo is the President of Ghana and he has being in power since 2016. His estimated annual salary is $76,000.
14. Lazarus Chakwera (Malawi)
Lazarus McCarthy Chakwera is the  President of Malawi and he has being in power since 2020. His estimated annual salary is $74,300.
15. Muhammadu Buhari (Nigeria)
Muhammadu Buhari is the President of Nigeria, he has being in power since 2015. His estimated annual salary is $69,000.
Source: Ghanaarticles.com
Top 10 Gospel Musicians In Ghana 2022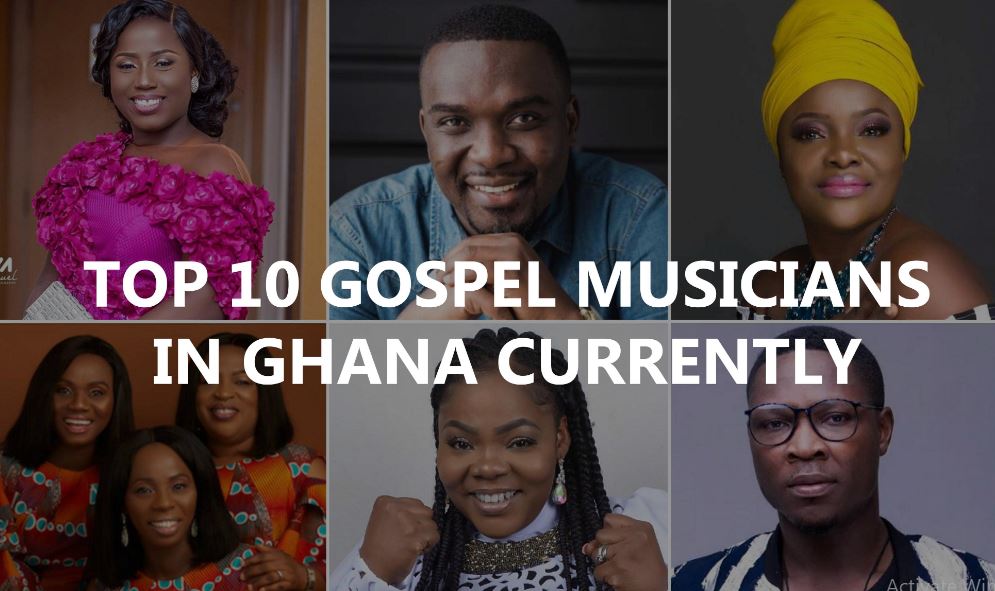 Gospel Music over the years in Ghana has seen some tremendous improvements. Most of the leading artists on the continent are usually from Nigeria, South Africa, and Ghana.  This article however seeks to highlight the top 10 gospel  musicians in Ghana leading the industry . The gospel revolution in Ghana has been going on for a very long time until 2019 when a gospel artist was crowned by the most prestigious music awards scheme in the country, VGMA, as the 'Artist Of The Year'.
Below is a list of one some of the most hardworking gospel artists in Ghana based on streams, awards, and series of events around the artist in the year under review.
Diana Hamilton , Joe Mettle , Celestine Donkor , Joyce Blessing , MoG , Ceccy Twum , Ohemaa Mercy, Empress Gifty , Obaapa Christy ,Mary Ghansah
1. Diana Hamilton
Diana Antwi Hamilton is a Ghanaian gospel musician with several awards to her name. She won the 2021 Most Streamed Female Act of the Year Award at the 3Music Women's Brunch.
In March 2021, she was among the Top 30 Most Influential Women in Music by the 3Music Awards Women's Brunch. She was crowned Artist of the Year and Gospel Artist of the Year at the 2021 Ghana Music Awards on June 26 with her song "Adom"
2. Joe Mettle
Joseph Oscar Nii Armah Mettle, better known by his stage name Joe Mettle, is a Ghanaian gospel singer and songwriter. He is the first Gospel musician to win VGMA Artist of the year award in his Genre, on April 8, 2017.
He has won many awards in Ghana and beyond, and has mounted so many international platforms with International Gospel Artists like Donnie McClurkin, Ntokozo Mbambo and many more. He is married to Selassie Dzisa and they have one child now.
3. Celestine Donkor
Celestine Donkor is a Ghanaian gospel musician and songwriter. In March 2021, she was among the Top 30 Most Influential Women in Music by the 3Music Awards Women's Brunch.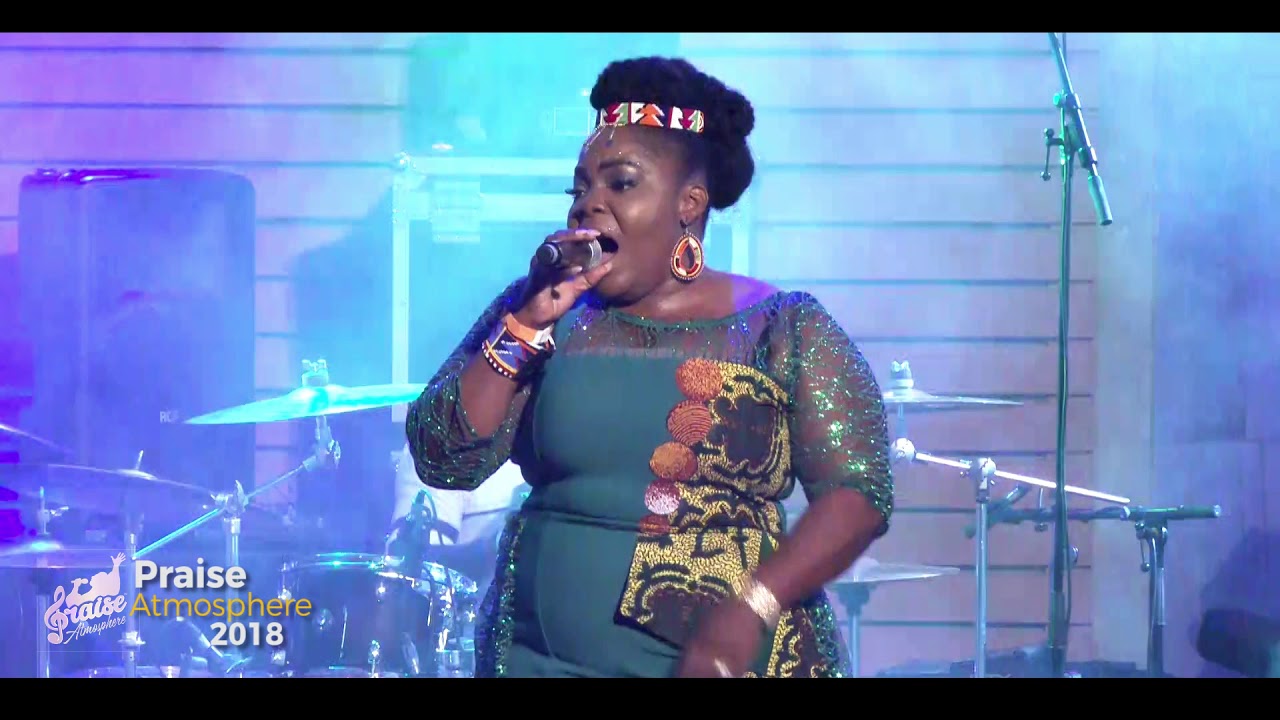 She founded the Celestial Praise, an annual Gospel music concert.
4. Joyce Blessing
Joyce Akosua Twene known popularly as Joyce Blessing was born to Mr Christopher Kwabena Twene and Mrs Gladys Yaa Kyewaa on 15 May at Accra, Ghana.
Joyce is the fourth child of her parents. She grew up with other siblings who were all raised by their mother in Kumasi, the Ashanti Region of Ghana where she had her primary school and Junior High School education.
5. MoG
Nana Yaw Boakye better known by his stage name MOG Music is a Ghanaian contemporary gospel singer, songwriter and a Pastor.
He was born on May 14. Married and won the Male Vocalist of the Year 2020 and 2021 Vodafone Ghana Music Awards.
6. Ceccy Twum
Ceccy Abena Ampratwum (born 13 November), better known by her stage name Ceccy Twum, is a Ghanaian contemporary gospel singer and songwriter.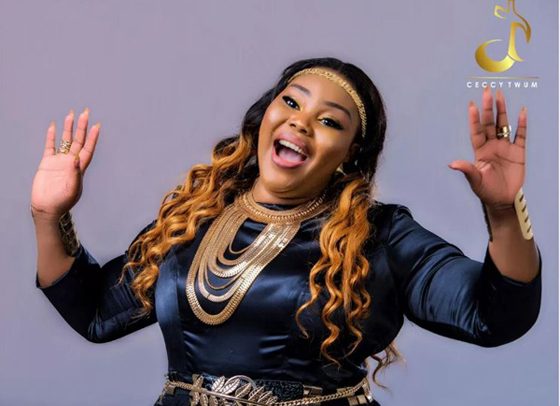 Ceccy was born to the family of Mr and Mrs Andoh in Accra, Ghana. She is married to Prophet Alex Twum and they have three children.
7. Ohemaa Mercy
Ohemaa Mercy is a Ghanaian contemporary gospel singer with several awards to her name.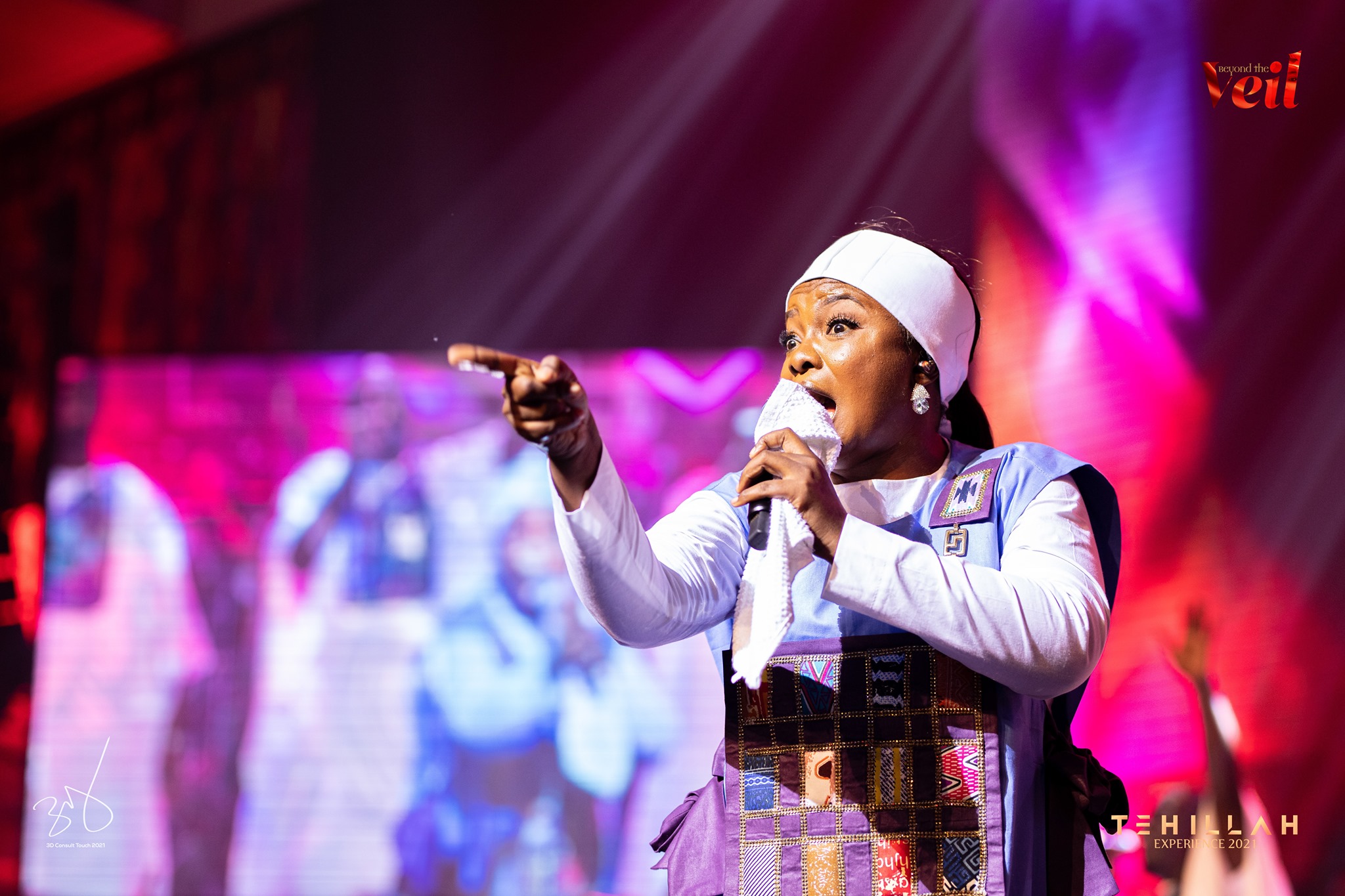 Mercy Amoah popularly known as Ohemaa Mercy was born in Weija, Accra to Fantis parents, Mr and Mrs Amoah, from Abakrapa and Elmina respectively. She lived most of her young life in Koforidua.
8. Empress Gifty
Empress Gifty (formerly Empress Gifty Osei) is a Ghanaian gospel musician and fashionista. She is the first Gospel Artist in Ghana to hit 1 Million Followers on Instagram.
Empress was born to the Oppong and Annan family both from Central and Western Region of Ghana. She started her Primary School education at Mantey Din Primary School and Oninku Junior Secondary School all in Tema.
9. Obaapa Christy
Obaapa Christy (née Christiana Twene) formerly Christiana Love is a Ghanaian Gospel musician. The Meti Ase hit singer was recipient of Gospel Artist of the Year and Song of the Year Awards during the 2007 edition of Ghana Music Awards.
In 2008, she was conferred with a National honor by John Kufuor.
10. Mary Ghansah
Mary Ghansah is a veteran Ghanaian gospel musician and ordained reverend minister. She is best known for her worship career which spanned over 40 years.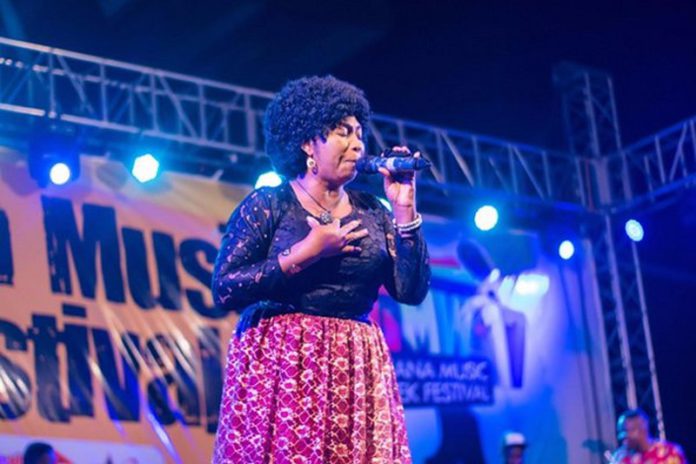 Mary, was born to Mr Joseph Ghansah and Madam Elizabeth Anderson in Tema. She is the eldest among five siblings.
We Will Love You To Join Our Over 190k Members Instagram Family With Just One Click @gharticles
Source: GhArticles.com
Meet Auntie Dedei, The Face Behind The 50p Coin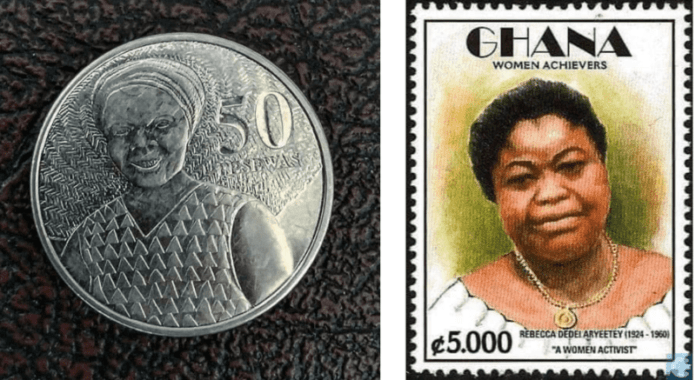 Rebecca Naa Dedei Aryeetey aka Dedei Ashikishan, Pioneer Ghanaian Woman, a Political Activist, Feminist, Chief Financier of CPP and a wealthy flour queen during the Gold Coast era is the iconic face behind the 50p coin.
At age 30, she was the queen of all flour dealers, that's where the name 'Ashikishan' meaning flour in Ga came from. Dedei became so rich, influential and her huge house at Kokomlemle hosted most CPP women activities.
She, unfortunately, died of food poison at a CPP function at Ho in the Volta Region at age 38 that shook the whole of Accra.
She was the woman of the moment then. Her family was told after the 1966 coup that her tea that morning was deliberately poisoned because she knew way too much, she had too much knowledge of top secrets since she was allegedly Dr. Nkrumah's 'sidechick'.
All of that still remains unsubstantiated allegations.
The double-decker buses, 'Auntie Dedei' brought in to Ghana by Harry Sawyerr in the 80s into the 90s were named after her.
Rebecca Naa Dedei Aryeetey photo was used for the Ghana's postal stamp and 50p coin.
Listed Life Facts About Dedei Aryeetey
1. Activist: Political Activist.
2. Feminist: A Preeminent Feminist
3. Financier: Chief Financier of Convention People's Party (CPP).
4. Etymology: Dedei is a generic Ga name for a 1st born girl. Ashikishan is flour in Ga.
5. Entrepreneur par Excellence: Dedei Ashikishan (DA) was, therefore, the Queen of the flour business in Accra and by extension the whole country.
6. Early life: DA was born Rebecca Dedei Aryeetey in 1923. The mother was from Ga and the father Ataa Ayite was from Ga (Asere) and Osu. The father's mother from Osu was called Ama Richter.
7. Childhood: Dedei grew up in Ga (James Town British Accra).
8. Education: After basic education, she went straight into flour business.
9. Business tycoon: By 30, DA was the flour queen in the whole of Accra – wealthy with her huge house in Kokomlemle.
10. Leader of the Market Mammies Association: She soon became the Market Mammie of Accra's Makola market.
11. Campaigner and Financier: She campaigned and funded Nkrumah to win in Ashiedu Keteke, the nerve centre of the Ga-Dangme Confederacy.
12. Prime Minister of Ghana: If Nkrumah had lost that seat, he would never have become the Prime Minister of Ghana.
13. Gbedemah: By the time Nkrumah was released from jail in 1951, Gbedemah had mobilized the market women as the backbone of CPP in Accra. The leader of the pack was Dedei.
14. Nkrumaphoria: The Nkrumaphoria really caught Dedei and she poured MONEY into CPP.
15. Increased influence: As her financial contribution increased so was her influence in the party.
16. Targeted: Her closeness to Nkrumah and the usual rumours made her a target.
17. Accompanied Nkrumah Dedei: Accompanied Kwame Nkrumah to a CPP party function in Ho. She was served some tea, after five minutes she started complaining of stomach pains ''kaaa fee, ma fee'' Dedei was gone by poisoning.
18. At the burial: At the cemetery, Nkrumah cried like a baby.
19. No Post Mortem: On the 22nd June 1961, 38year old Rebecca Dedei Ayitey, CPP financier died at a CPP function mysteriously and no post mortem was done.
20. Unmarried and childless: She died single and childless, she put everything into CPP.
21. A true Nationalist, she campaigned and funded Nkrumah against her own kinsman Odarkwei Obetsebi-Lamptey.
22. Harry Sawyerr Double Decker Buses: When Harry Sawyerr brought double-decker to Accra, they were named Auntie Dedei apparently after her.
We Will Love You To Join Our Over 190k Members Instagram Family With Just One Click @gharticles
Source: GhArticles.com
Oliver Barker Vormawor: Who's The #FixTheCountry Convener And Why He Has Been Arrested And Charged With Treason Felony?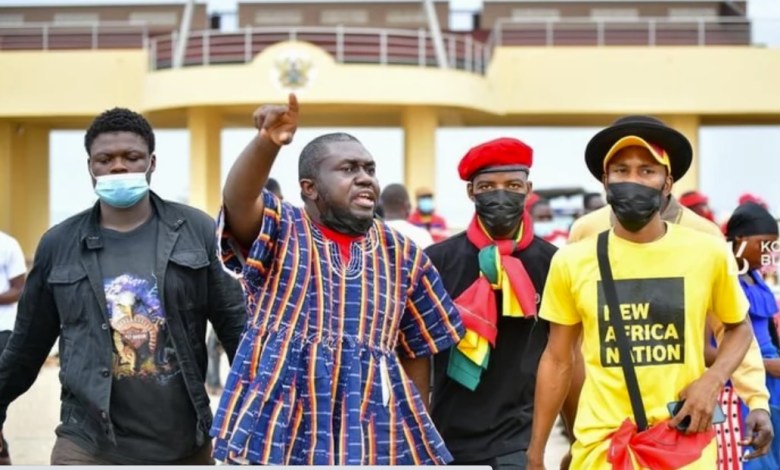 Oliver Barker Vormawor has been trending online for quite some time now, and the reason is that he was arrested because of a post he made on social media.
As a result of the media attention regarding his arrest, many Ghanaians have been looking for information about him.
So Who Is Oliver Barker Vormawor?
Mr. Oliver Barker Vormawor is a Ghanaian lawyer, social media activist, and a Ph.D. student at the University of Cambridge Faculty of Law.
Oliver Barker Vormawor was largely credited with helping to establish the #FixTheCountry movement.
He is an experienced governance advisor with expertise in law and policy within the United Nations System, as well as in African countries.
Throughout his experience as a lawyer, he has been frequently involved in negotiations with private entities, legislators, governmental departments, ministries, and agencies in several countries and has served in various positions such as the law and policy-making process as well as securing regulatory or governmental approvals for various international transactions.
Additionally, Oliver has also served as an advisor to numerous international and multilateral institutions such as the World Bank, UNDP, DFID, OSIWA, ClientEarth, etc.
Oliver worked in the private sector, government, and the United Nations before pursuing his doctoral program at the University of Cambridge.
Olivier has served as a Diplomat for the Ghana Foreign Service, as a Legal and Policy Officer at the Office of the President of Ghana, as a Judicial Fellow for the Vice President of the International Court of Justice, and as a Legal Officer for the United Nations Office in New York and as an advisor to the global law firm Covington & Burling LLP in Washington, DC.
Olivier received his Bachelor's and Master's degrees from the Mohammed V Universities, Souissi, Rabat and Hassan, II Universities, Casablanca in Morocco, as well as his law degree from Harvard Law School.
What are the reasons for his treason felony charge?
A charge sheet filed at the Ashiaman District Court indicates that Oliver Mawuse Barker-Vormawor prepared to undertake any unlawful means an enterprise that usurps the executive powers of the Government of Ghana.
On Saturday 12 February 2022, the Tema Regional Police arrested Oliver Mawuse Barker-Vormawor of #FixTheCountry for stating that he would stage a coup in Ghana if Parliament passes the E-Levy bill.
The Social Media Post
On Facebook, Oliver Barker Vormawor characterized the Ghana Army as "useless" for failing to respond to public uproar despite the bill still to be passed.
If this E-Levy passes after this cake bullshit, I will do the coup myself. Useless Army!" Barker-Vormawor stated in one of his posts.
Okay, let's try again. If this E-Levy still passes after this cake bullshit, then may God….Help us to resist oppressor's rule, With all our will and might for evermore. (2x). Useless Army. Anaa, the value is the same?"