Lil Nas X Named Man Of The Year
There is no doubt that Lil Nas X has been having yet another unforgettable year. From his social media presence to the conversations that have taken place surrounding the visuals of his songs, and even the release of his debut album, 2021 has gone down in the books for Montero.
On Monday, GQ Magazine announced Lil Nas X as their first cover star for the 2021 Men of the Year list. In his interview, Lil Nas X talked about his dating life, his impact within the industry, and of course his music.
When it came to discussing whether it was hard to bring his family into his music he said, "It was a difficult decision because initially when I came into the music industry, I never wanted anything about my family life or home life to be out there. But then, as the pandemic was going on, I was kind of thinking, We're all human beings. We all have similar experiences. I'm sure there's somebody out there with the exact same situation as me.
So I might as well open up my life. I want to build a fan base of honesty and authenticity. And I was like, I have to go there. When I feel like I shouldn't do it, I feel like that's when I should definitely go for it."

Lil Nas X did share that he was previously in a relationship last year. He said, "I started actually dating my last boyfriend this past year, who I'm still on really good terms with. I love him to death. He's the best. I feel it was the most serious relationship I've ever had." As far as what happened to the relationship, he did say it became a responsibility.
When asked about the trolling that seems to come off when responding to the critiques of his work, Lil Nas X said, "It's like a blessing and a curse, you know? 'Cause sometimes those [negative responses] can take a toll on your mental, especially if you're already in a bad mood. But you can also take it and create art with it. And that's like the best position to be in because I get to take all this sh*t and make something good out of it."
We Will Love You To Join Our Over 170k Members Instagram Family With Just One Click @gharticles
Source: GhArticles.com
Blac Chyna Gets Baptized On Birthday As She Gives Life To Christ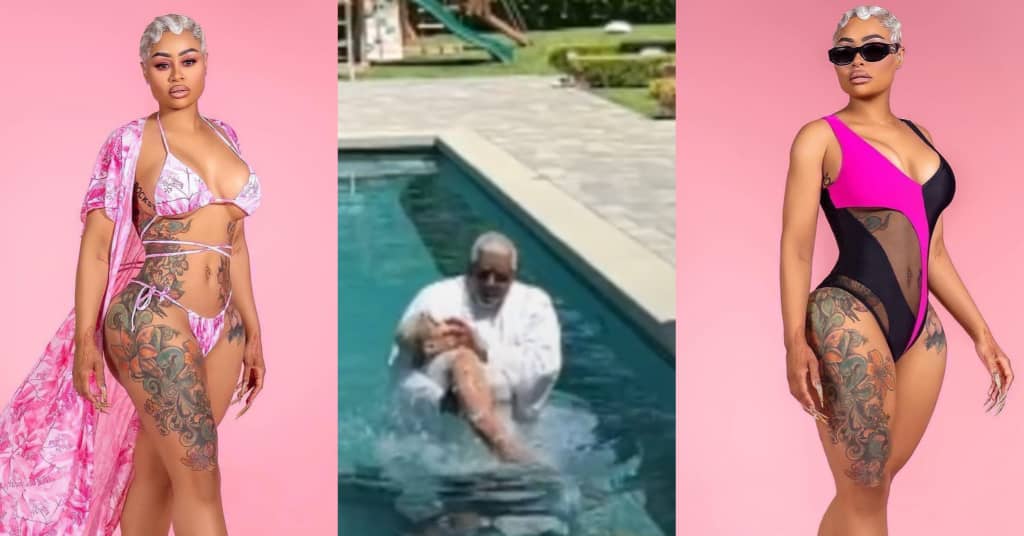 Angela Renée, also known as Blac Chyna, says she is a born again Christian as she is baptized on her birthday.
The mother of two has turned a new age and has declared that she is now a born again Christian.
Despite her current court problems, which include allegations that she assaulted a woman in a pub, the reality star is eager for a new start.
She published a video of her baptism on her verified Instagram profile, claiming she's now a born again Christian who plans to start over now that she's devoted her life to Christ.
Blac Chyna is an American model and socialite.
She originally rose to prominence in 2010 as the stunt double for Nicki Minaj in the music video for the song "Monster" by Kanye West.
Check out the video she shared below:
View this post on Instagram
We Will Love You To Join Our Over 201k Members Instagram Family With Just One Click @gharticles
Source: GhArticles.com
Former Twitter CEO Jack Dorsey Reacts As Kendrick Lamar Visits Ghana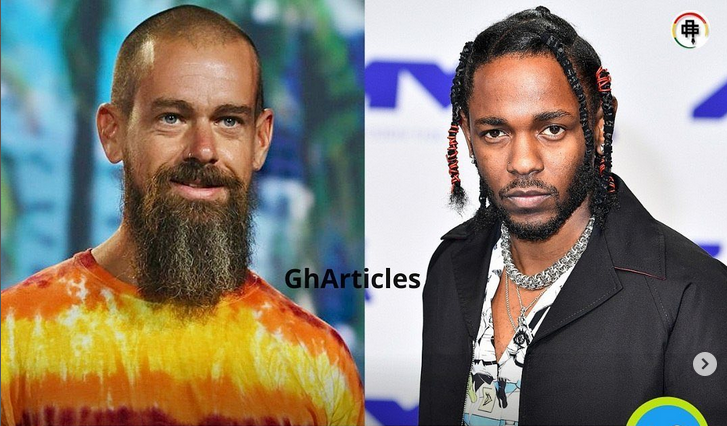 Ghanaians netizens are not the only ones who seem elated about American rapper, Kendrick Lamar's arrival in Ghana as other foreign tabloids and personalities across the globe have reacted to his visit.
Award-winning American rapper Kendrick Lamar was reported to have been spotted in Ghana on GhArticles.com after photos of him relaxing at Capitol, a popular restaurant in Accra.
The reports carried photos and videos of Lamar supposedly with his entourage calmly seated at the lounge area of the restaurant in Accra, Osu.
The photos garnered lots of reactions and sparked a lot of conversations on social media, Twitter precisely. A lot of the reactions expressed peoples excitement about Kendrick's visit whilst others were curious to know the motive behind his arrival.
One of the photos shared on Twitter caught the attention of Jack Dorsey, the former CEO of Twitter, who retweeted the post on his timeline.
He simply urged Ghana to go higher as he captioned "Go" and attached the Ghanaian flag to it.
Jack Dorsey's love for Ghana has always been an evident after his visit to Ghana in 2019 for the 'Year Of Return'.
Dorsey chose Ghana to be the headquarters of Twitter's operations in Africa Two years after his visit.
View this post on Instagram
We Will Love You To Join Our Over 201k Members Instagram Family With Just One Click @gharticles
Source: GhArticles.com
Pastor Sues Kanye West Over His Sermon On 'Donda' Track
Kanye West is getting dragged to court over one of his songs on "Donda" … because a pastor in Texas claims Yeezy sampled his sermon without his permission.
Ye is being sued by Bishop David Paul Moten, who claims Kanye filled out the song "Come To Life" with audio of Moten's own religious speech.
In the document, obtained by TMZ, Moten claims his sermon is used for 70 seconds of the 5-minute, 10-second track … which is more than 20% of the song.
Moten says his voice and sermon are used in the song intro and looped throughout the song … and he says it's the latest example of Kanye and the music industry "willfully and egregiously sampling sound recordings of others without consent or permission."
The pastor is also suing UMG Recordings, Def Jam Recordings and G.O.O.D Music and he's going after all of them for damages.
We Will Love You To Join Our Over 201k Members Instagram Family With Just One Click @gharticles
Source: GhArticles.com