Kim Kardashian Finally Passes The Bar Exam After 3 Failed Attempts
American reality TV star Kim Kardashian has finally passed the bar exam.
ther of four shared the big news via her Instagram page on Monday, December 12, 2021.
"OMFGGGG I PASSED THE BABY BAR EXAM!!!! Looking in the mirror, I am really proud of the woman looking back today in the reflection. For anyone who doesn't know my law school journey, know this wasn't easy or handed to me," she wrote.
"I failed this exam 3 times in 2 years, but I got back up each time and studied harder and tried again until I did it!!! (I did have COVID on the 3rd try w a 104 fever but I'm not making excuses😉)"
She went on to thank some special people who stood behind her in the cause of her study.
"A big thank you to @vanjones68 who talked me into going to law school in the first place before introducing me to @jessicajackson and @edyhaney who have brought me along to watch their every move in the court room. I respect them so much and appreciate you both for letting me tag along and ask all of the little questions along the way," she added.
hat this means is that the reality TV star is just one more bar exam away from officially becoming a lawyer.
It would be recalled that the reality TV star failed after several attempts at the exam.
Kim signed up in 2019 to study law, taking after her late dad and popular lawyer, Robert Kardashian.
She started off with a 4-year apprenticeship at a San Francisco-based law firm.
We Will Love You To Join Our Over 180k Members Instagram Family With Just One Click @gharticles
Source: GhArticles.com
Regina King's Son Dies By Suicide Days After Birthday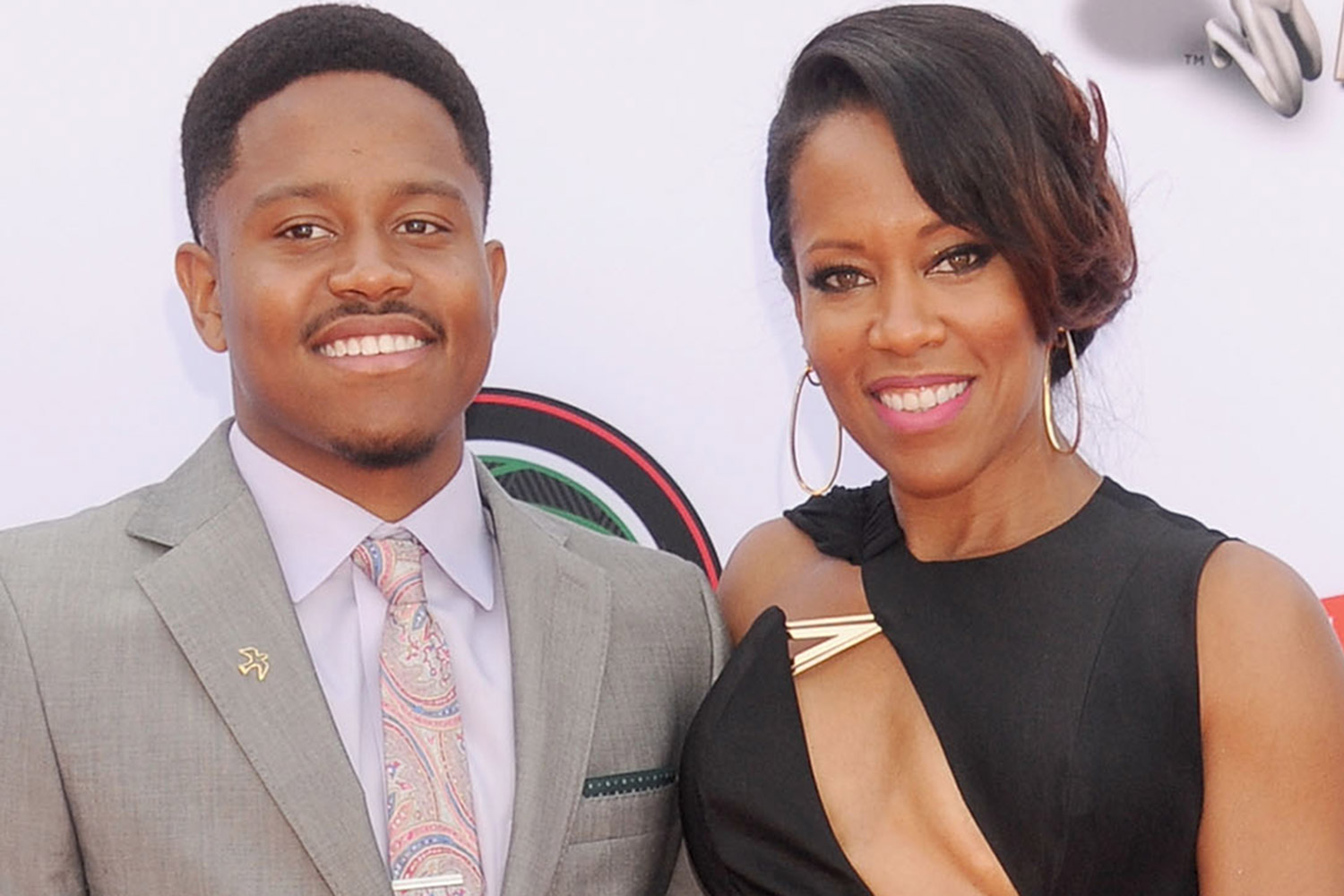 The news, initially reported by B. Scott, was confirmed by Regina in a statement to PEOPLE.
"Our family is devastated at the deepest level by the loss of Ian," Regina King stated. "He is such a bright light who cared so deeply about the happiness of others. Our family asks for respectful consideration during this private time. Thank you."
Ian was Regina's only child and she often spoke highly of him, his immense talent, and her unconditional love for him.
"You don't now what unconditional love is," she stated previously. "You may say you do, but if you don't have a child, you don't know what that is. When you experience it, it's the most fulfilling [thing] ever."
Details surrounding Ian's unfortunate passing as scarce, but we will keep you updated as information becomes available.
We Will Love You To Join Our Over 190k Members Instagram Family With Just One Click @gharticles
Source: GhArticles.com
Arnold Schwarzenegger Involved In Multi-Car Accident
Arnold Schwarzenegger has  been involved in a car accident in Los Angeles on Friday, Jan. 21.
The actor's rep told NBC News, "His main concern is for the woman from the other vehicle."
Arnold Schwarzenegger was involved in a car crash on Friday, Jan. 21, his rep confirmed to NBC News.
Per TMZ, the former governor of California was driving his SUV in Los Angeles when he allegedly collided with a red Prius around 5 p.m. The outlet published photos of Schwarzenegger, 74, on the scene of a crash.
A spokesperson for the LAPD told E! News that officers responded to a four-vehicle crash on Sunset Blvd, after one vehicle "landed" on top of another. One woman was taken by ambulance to the hospital with "minor abrasions," per the spokesperson, who added that her injuries are not life threatening.
Police did not confirm the identities of the people involved in the accident.
We Will Love You To Join Our Over 190k Members Instagram Family With Just One Click @gharticles
Source: GhArticles.com
Nick Jonas and Priyanka Chopra Welcome Baby Via Surrogate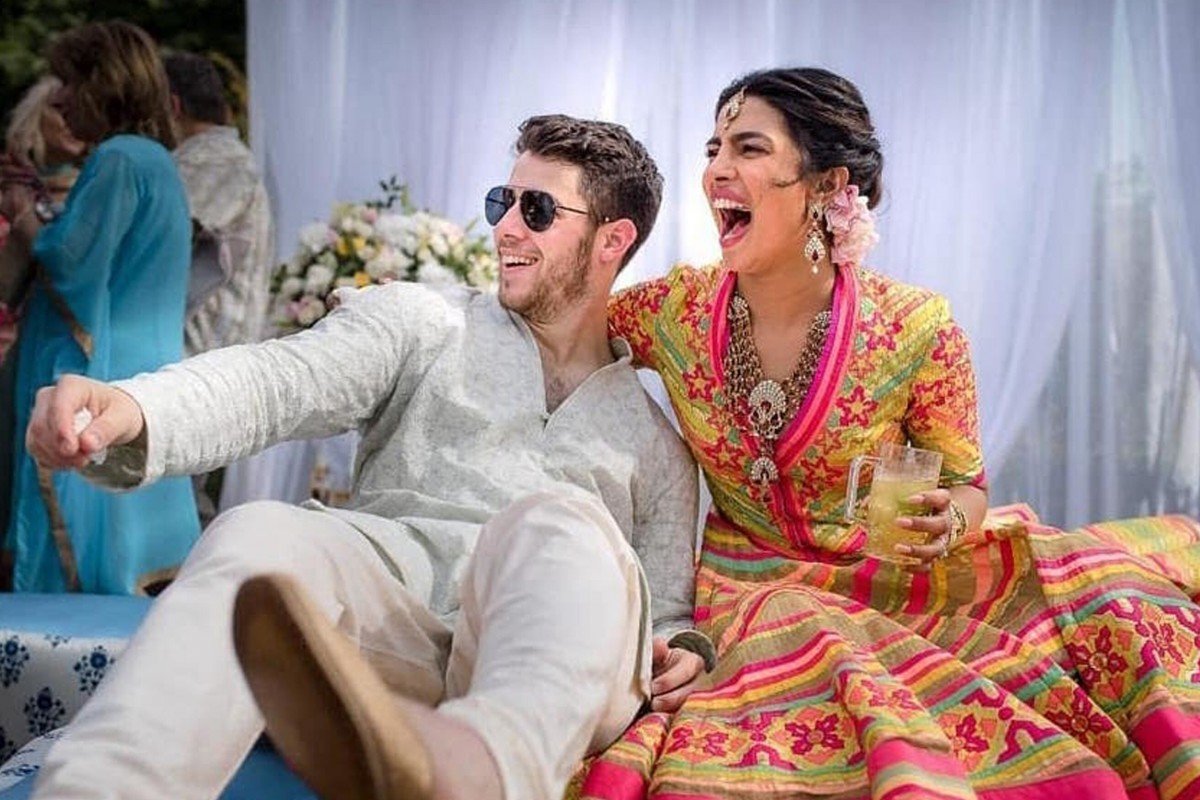 Nick Jonas and Priyanka Chopra are walking into their biggest roles yet: The two are parents!
The White Tiger actress announced the happy news in an Instagram post on Jan. 21. "We are overjoyed to confirm that we have welcomed a baby via surrogate. We respectfully ask for privacy during this special time as we focus on our family," concluding the post, "Thank you so much."
Immediately after sharing the news, the happy couple received an endless amount of well wishes from friends and family. Nick's brother Kevin Jonas was one of the first to add a few heart emojis in celebration of the good news, while actress Lilly Singh was also one of the first to share words of support, writing, "AYE!!! Can't wait to cuddle them!!" Kal Penn added, "Congratulations! uncle Kalpen is ready to babysit!"
Over the years, the happy couple, who just celebrated their third wedding anniversary last December, have expressed that they were looking forward to expanding their family.
In fact, last January, Priyanka opened up to E!'s Daily Pop about the couple's dream to have kids in the future, jokingly adding that she wanted as many children as it takes for "a cricket team."
"Family is a big part of my life," she exclusively told E! News. "It's always been a part of my dreams."
Fast-forward to this January, when the actress told Vanity Fair that their plan was still just as big, telling the outlet that "by God's grace, when it happens, it happens."
And perhaps, there may have been a small hint for the near future—since when asked by the publication if she and Nick would be alright with slowing down their thriving careers to raise a child, Priyanka noted that she's definitely on board.
"I'm okay with that," she said. "We're both okay with that."
We Will Love You To Join Our Over 190k Members Instagram Family With Just One Click @gharticles
Source: GhArticles.com