Jail 'Holy Kiss' Priest The Same Way You Jailed Akuapem Poloo – Socialite Charges Ghanaians
US-based Ghanaian socialite Nattyhot has charged Ghanaians and the Child Rights International (CRI) – the organisation that got actress Akuapem Poloo incarcerated for posing naked with his son – to channel the same 'energy' into the Anglican Reverend Father's kissing video.
An Anglican Priest, known as Rev. Fr Baltharzar Obeng Larbi, is in hot soup after a video of him kissing three female students of St. Monica's College Of Education in the Asante-Mampong Diocese went viral on the internet.
The video has been condemned by many Ghanaians and his church, Anglican Church, Ghana. His church has suspended him pending investigations.
Reacting to the video, Nattyhot has said Ghanaians and especially Child Rights International should make sure the priest is dragged to jail the same way Akuapem Poloo was treated.
"You people made sure Akuapem Poloo was punished for taking a naked picture with her son – the child she birthed. Have you seen that energy you put in that Akuapem Poloo's issue and you made sure she went to jail (even if it's for one night, you set that record)? You see that organisation and the group of people who condemned her act and justice prevailed? That same squad should put the same energy into this goddamn priest," she said in a video she posted on her Instagram page on Tuesday, August 17.
View this post on Instagram
She said Rev Larbi, who is also a legal practitioner and legal counsel for the Ghana Education Service in the Ashanti Region, should face legal action and that dismissal will not be tolerated.
"This priest has to face legal action. You are not just going to dismiss him, that's not going to be possible. We need that same energy because what he did was so wrong. It's the same thing as Akuapem Poloo."
Nattyhot branded Rev Larbi as a psycho, adding that the sexual assault on the three girls could just be the tip of the iceberg.
"That guy is a psycho. If he is not a psycho, he would not do what he did to those girls. And let me tell you something. Before that man did what he did to those girls, he had been doing worse things to them. You know how timid African children are. They can't even say 'no.' It was only one that tried to resist that asshole. But the rest were laughing, and people were jubilating. And all you people are concerned about is who took the video."
"That [Akuapem Poloo] energy, channel it to that guy. Make sure that guy is punished. Don't let this slide just like that," she charged Ghanaians.
Source: GhArticles.com
Man Turns Into Cow After Ch0pp!ng Married Woman [Video]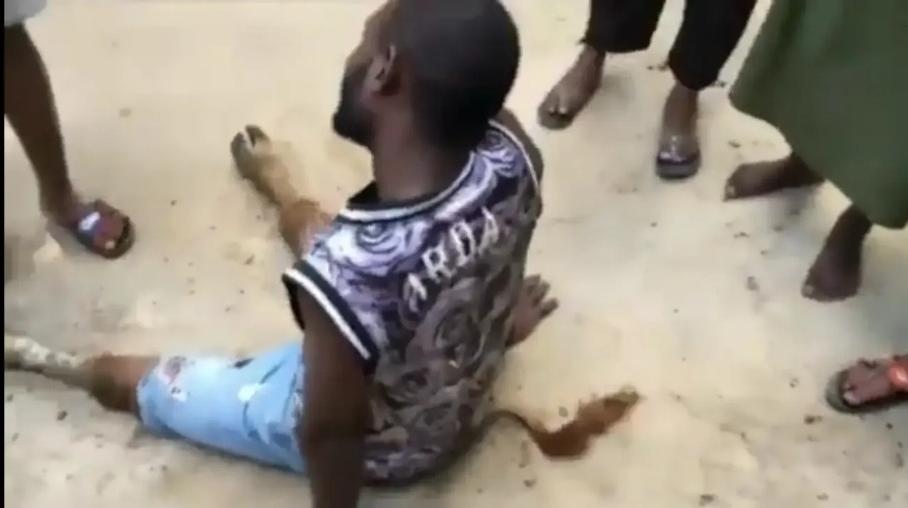 In a dramatic turn of events, an unidentified man turns into a cow after he allegedly had sex with a married woman.
In a viral video on social media, the man is seen sitting on the ground, sobbing. His legs had turned into cow trotters and he had grown a tail.
The man was crying like a human being, but in between the sobs, he makes mooing sounds like a cow.
As he moos, residents in the area in utter shock and bemusement, taking videos of the strange and dramatic incident.
The strange incident reportedly happened in a Zimbabwe.
Watch the video below;
We Will Love You To Join Our Over 201k Members Instagram Family With Just One Click @gharticles
Source: GhArticles.com
Woman Reveals What Happened When He Called Young Man Who Wants A 'Sugar Mummy"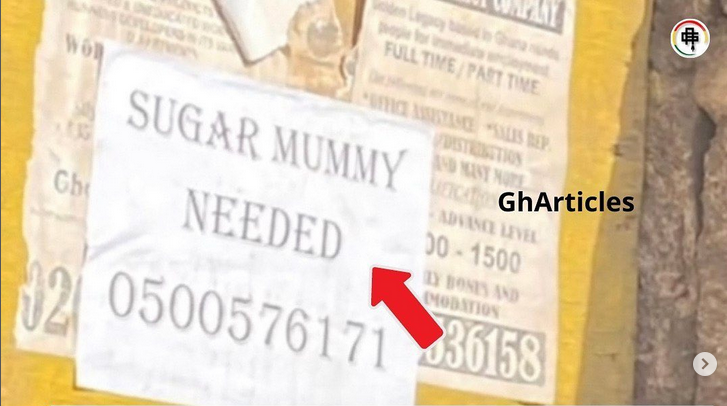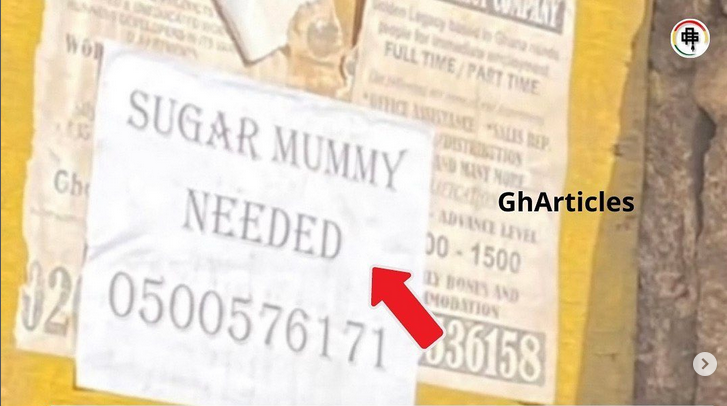 A Ghanaian woman has taken to social media to revealed her conversation with a young man who advertised his needs.
In a hilarious but serious post, a young man advertised his needs with a caption on a post which reads, "Sugar Mummy Needed."
The young man added his telephone number in addition to the advertisement just in case someone is interested.
So a woman phoned and had a chat with the young man.
In their conversation, the young man identified as a Alex who leaves in Dome.
The woman asked him what will he offer to this sugar mummy he's looking and how much he wants to be paid.
Watch the video below for more details
View this post on Instagram
We Will Love You To Join Our Over 201k Members Instagram Family With Just One Click @gharticles
Source: GhArticles.com
Sheena Gakpe: Ghanaian Socialite Goes Viral For Joining 'Kwaku The Traveller' Challenge (WATCH)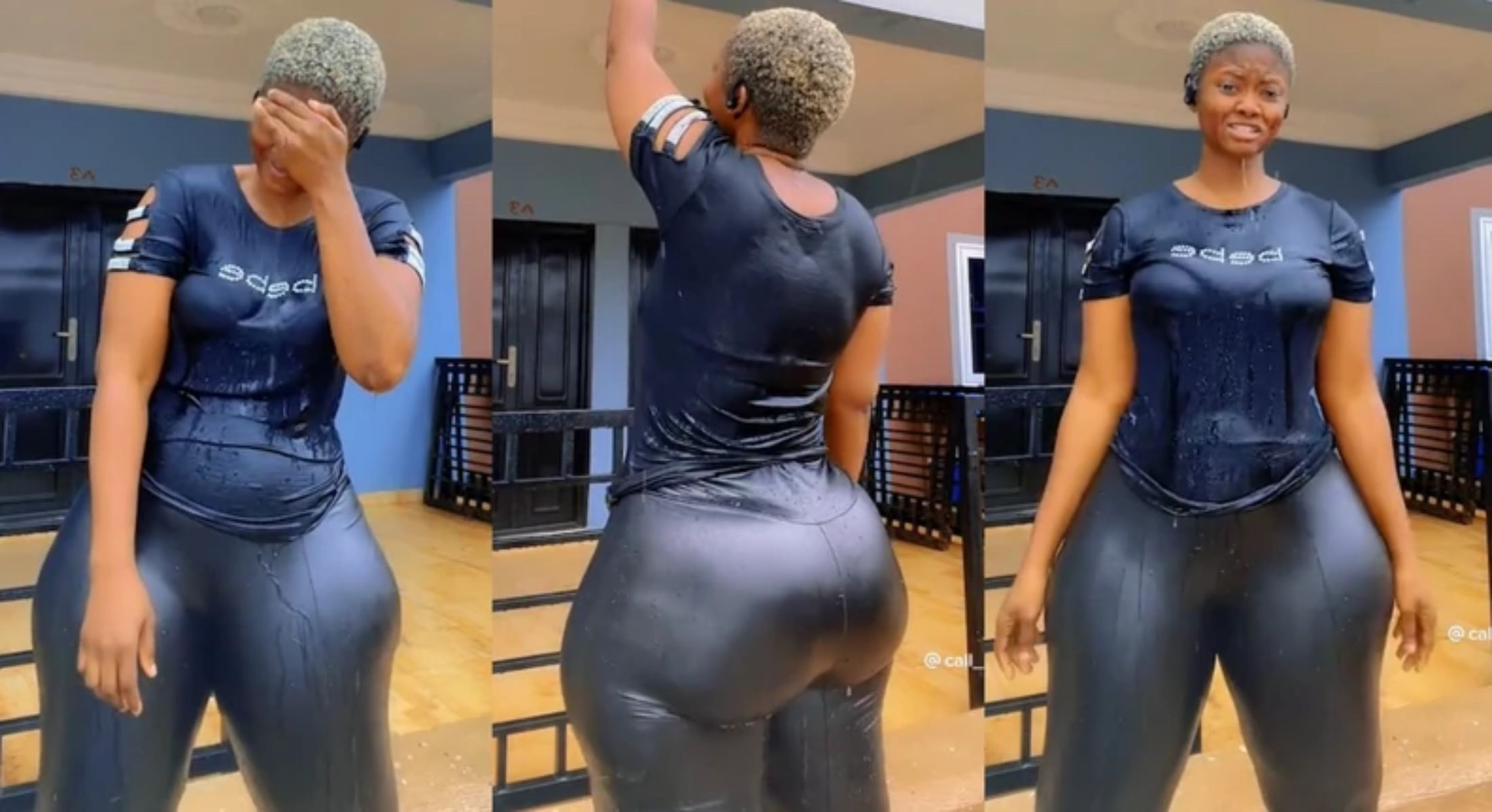 Black Sherif's 'Kwaku The Traveller' song has sparked a challenge on social media which is courting wild attention.
A Nigerian TikToker birthed the challenge on the video-sharing app after she mimicked Black Sherif's art of performing in the rain at the just ended 3 Music Awards.
The video has gone viral with over 2.8 million views within two days.
Other TikTokers have since been hopping on the trend and one curvaceous Ghanaian lady, identified as Sheena Gakpe, has taken it to another level.
Sheena joined the 'Kwaku The Traveller' challenge on TikTok and now, her video has gone viral beyond the video-sharing platform after she shared it on Twitter.
Tweeps find the video fascinating after realizing the shocking weight Sheena Gakpe carries behind her.
This became obvious after 30 seconds into the video when the Ghanaian lady turned her back to the camera.
That part of the video has since become a talking that has since the video trending in Ghana, Nigeria and other countries.
In less than 24 hours, the post captioned "who sent me ? Huh ,I'm feeling cold," has gathered over 2800 retweets and over 1000 comments.
"Hope these people know they were chosen by God to carry this responsibility. So they should carry it with the utmost prestige. They are strategically placed in every culture to regulate the happy genes in their people. In short, God spazzed," a tweep, @Timithegoat wrote after chancing on the video.
Watch the video below and what others have been saying.
Who sent me ? Huh ,I'm feeling cold pic.twitter.com/XSMZYn37Lv

— Sheena (@SheenaGakpe) April 6, 2022
We Will Love You To Join Our Over 190k Members Instagram Family With Just One Click @gharticles
Source: GhArticles.com