Jada Pinkett Smith Explains Why It's Hard To Maintain A Healthy Bedroom Life With Husband Will Smith
Jada Pinkett Smith has been an open book when it comes to her life and relationships, specifically her marriage to husband Will Smith via her show, 'Red Table Talk.'
Wednesday's episode featuring Gwyneth Paltrow was no different as the women discussed the challenges of maintaining a good sex life as well as communicating personal needs to your partner.
"It's hard," Jada said. "The thing Will and I talk about a lot is the journey. We started in this at a very young age, you know, 22 years old. That's why the accountability part really hit for me because I think you expect your partner to know [what you need], especially when it comes to sex. It's like, 'Well, if you love me, you should know. If you love me, you should read my mind.' That's a huge pitfall."
Jada, who has been married to Will for 23 years, agreed with Gwyneth when she said a person can feel "crushed" when their partner isn't able to understand what's inside their head.
"You tell me what you need. Tell me what you want, and on top of it, I know that I have to be accountable to do the same…I really try. It's uncomfortable, but it's deeply healthy, and I think around sex, because it's something that we don't talk about and there's so much fantasy around it," Jada said.
We all know that Will and Jada's marriage has been anything but traditional. In July 2020, while sitting at that same Red Table, Jada revealed that she and Will had temporarily separated a few years back and confirmed her affair with August Alsina, who had publicly blasted their hidden relationship.
Then in a September interview with GQ magazine, Will shared that he had also engaged in other sexual relationships.
"Jada never believed in conventional marriage," Will told GQ. "Jada had family members that had an unconventional relationship. So she grew up in a way that was very different than how I grew up. There were significant endless discussions about, what is relational perfection? What is the perfect way to interact as a couple? And for the large part of our relationship, monogamy was what we chose, not thinking of monogamy as the only relational perfection."
We Will Love You To Join Our Over 170k Members Instagram Family With Just One Click @gharticles
Source: GhArticles.com
Blac Chyna Gets Baptized On Birthday As She Gives Life To Christ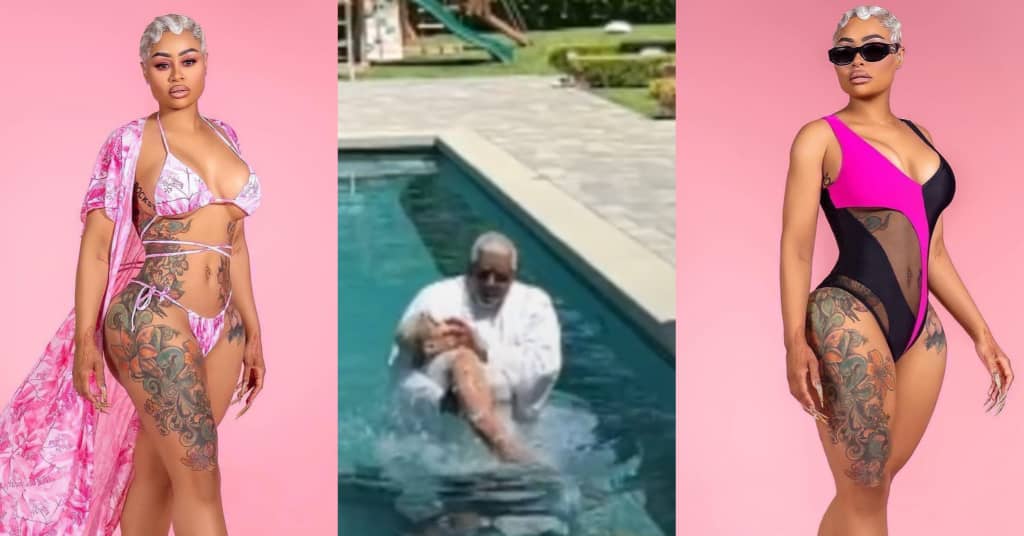 Angela Renée, also known as Blac Chyna, says she is a born again Christian as she is baptized on her birthday.
The mother of two has turned a new age and has declared that she is now a born again Christian.
Despite her current court problems, which include allegations that she assaulted a woman in a pub, the reality star is eager for a new start.
She published a video of her baptism on her verified Instagram profile, claiming she's now a born again Christian who plans to start over now that she's devoted her life to Christ.
Blac Chyna is an American model and socialite.
She originally rose to prominence in 2010 as the stunt double for Nicki Minaj in the music video for the song "Monster" by Kanye West.
Check out the video she shared below:
View this post on Instagram
We Will Love You To Join Our Over 201k Members Instagram Family With Just One Click @gharticles
Source: GhArticles.com
Former Twitter CEO Jack Dorsey Reacts As Kendrick Lamar Visits Ghana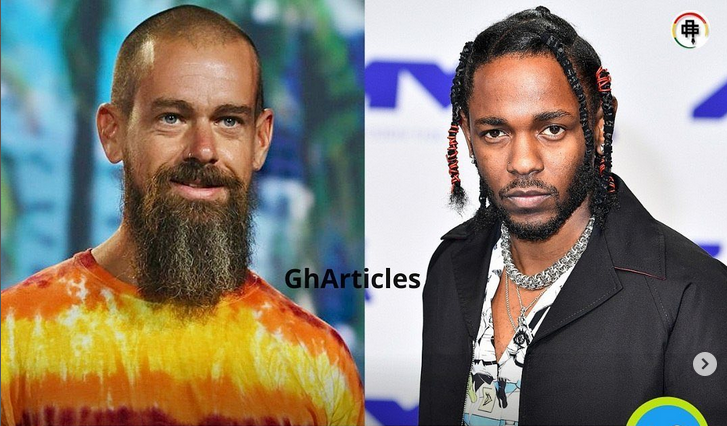 Ghanaians netizens are not the only ones who seem elated about American rapper, Kendrick Lamar's arrival in Ghana as other foreign tabloids and personalities across the globe have reacted to his visit.
Award-winning American rapper Kendrick Lamar was reported to have been spotted in Ghana on GhArticles.com after photos of him relaxing at Capitol, a popular restaurant in Accra.
The reports carried photos and videos of Lamar supposedly with his entourage calmly seated at the lounge area of the restaurant in Accra, Osu.
The photos garnered lots of reactions and sparked a lot of conversations on social media, Twitter precisely. A lot of the reactions expressed peoples excitement about Kendrick's visit whilst others were curious to know the motive behind his arrival.
One of the photos shared on Twitter caught the attention of Jack Dorsey, the former CEO of Twitter, who retweeted the post on his timeline.
He simply urged Ghana to go higher as he captioned "Go" and attached the Ghanaian flag to it.
Jack Dorsey's love for Ghana has always been an evident after his visit to Ghana in 2019 for the 'Year Of Return'.
Dorsey chose Ghana to be the headquarters of Twitter's operations in Africa Two years after his visit.
View this post on Instagram
We Will Love You To Join Our Over 201k Members Instagram Family With Just One Click @gharticles
Source: GhArticles.com
Pastor Sues Kanye West Over His Sermon On 'Donda' Track
Kanye West is getting dragged to court over one of his songs on "Donda" … because a pastor in Texas claims Yeezy sampled his sermon without his permission.
Ye is being sued by Bishop David Paul Moten, who claims Kanye filled out the song "Come To Life" with audio of Moten's own religious speech.
In the document, obtained by TMZ, Moten claims his sermon is used for 70 seconds of the 5-minute, 10-second track … which is more than 20% of the song.
Moten says his voice and sermon are used in the song intro and looped throughout the song … and he says it's the latest example of Kanye and the music industry "willfully and egregiously sampling sound recordings of others without consent or permission."
The pastor is also suing UMG Recordings, Def Jam Recordings and G.O.O.D Music and he's going after all of them for damages.
We Will Love You To Join Our Over 201k Members Instagram Family With Just One Click @gharticles
Source: GhArticles.com