IGP For President – Abeiku Santana Begins Campaign [Watch]
Ace media personality, Abeiku Santana has sang the praises of Ghana new Inspector General Police (IGP) George Akufo Dampare after he exhibited some good works since his appointment.
There is no single doubt that George Dampare has really done some great works since his appointment as the new IGP of the Ghana Police Service.
The IGP has already won many Ghanaians heart for the good work is doing and one them is Okay radio presenter, Abeiku Santana.
In a new video available to GhArticles.com, the multiple award-winning media personality has vowed to campaign massively for Dampare if he decides to contest for the presidency in the future.
According to Abeiku, he is willing to become Dampare's campaign manager if he (IGP) decides to stand for president after his retirement from the Police Service.
Abeiku Santana believes that Dampare is the only person who can change Ghana and make things better in the country for the citizens.
Explaining further, he said for the first time in many years, the laws in Ghana are working under the Dampare's watch as the IGP.
Dampare visited Ghanaian farmers in the villages during the Farmer's Day celebration last Friday, December 3, 2021.
Also, Dampare has been visiting his men who have been hospitalized at various hospital to check up on them and comfort them.
Under his watch, the Ghana Police Service yesterday supplied free bottle water for commuters who were walking from their homes to their various work places following the commercial drivers sit-down strike.
Further more, the Ghana Police Service picked up some commuters with the police buses to their work places.
The above mentioned are some of the reasons why host of the Ekwanso Dwoodwoo has decided to back Dampare for president in the near future.
Watch the video below;
View this post on Instagram
We Will Love You To Join Our Over 180k Members Instagram Family With Just One Click @gharticles
Source: GhArticles.com
I Miss The Days That We Used To Show The World – Yvonne Nelson Reacts To The Current Form Of The Black Stars
The recent performances of Ghana's senior national soccer team, the Black Stars, have left many Ghanaians dissatisfied, and many have gone to social media to express their dissatisfaction.
Yvonne Nelson, a prominent and award-winning Ghanaian actress and producer, is one of these people.
She says she misses all the times the national team demonstrated to the rest of the world that they are a strong force, and this comes after Ghana's recent AFCON stalemate with Gabon in Cameroon.
Read her tweet below;
We Will Love You To Join Our Over 180k Members Instagram Family With Just One Click @gharticles
Source: GhArticles.com
I Hear The Voice Of God Like In The Movie 'Venom' – Majid Michel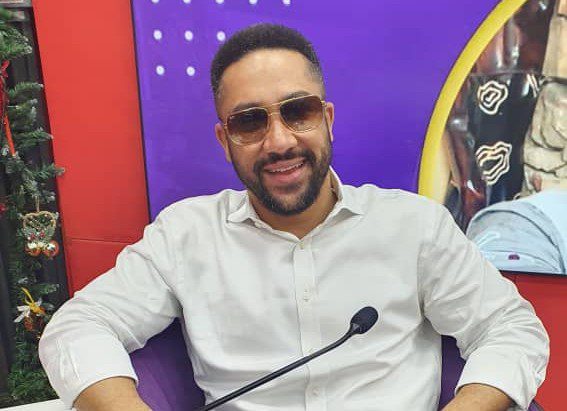 Award-winning actor, now turned evangelist, Majid Michel says he hears the voice of God in the same way Hollywood actor Tom Hardy hears the voice of his alien symbiote in the movie "Venom."
According to him, it is an inner voice he hears inside his head.
Majid Michel revealed that he has always known God since he became aware of things and at the age of seven, God informed him of an accident that happened before his eyes.
Interacting with the host of The Reason is Jesus on Joy FM, Fifi Folson, he said: "I've always known God all my life. There was no turning point. Since I remember being aware in life, I have known God.
"I'm sitting in a taxi with some of the people in my house on the North Kaneshie road and I'm seven years old. God tells me your taxi is going to hit the guy in front of you. And baam! Right there. I was seven, really young and I remember it clearly.
"How did I know the car was going to hit the guy in front of us? God told me. Have you seen the movie Venom? Venom is this monster that talks to Tom Hardy. How venom talks to the guy is how you hear it. It is inside you. Some people hear it audibly like this. I can hear it audibly."
He narrated a recent directive from God that required him to assist a woman financially to further explain his interaction with God.
"Two days ago, God told me give this woman GH500 and I went back and forth with him a little bit. I said 'are you the one telling me to give her GH500'? He said yes and I had the desire to give the woman GH500."
According to Majid, he still had doubts and asked "how do I know it is you?"
But God said "give Andrew GH¢500. I said I don't want to. He said give Christy GH¢500. I said I don't want to. He said why do you feel the desire to give this woman GH¢500, I am the one telling you to give it to her, she needs it. I gave her the money."
The actor stated that he was aware the directive was from God following a response from the woman he had assisted.
"How do I know it is God? The next day, she comes thanking me telling me I gave her the money right on time. She needed it right at the time I gave it to her.
"It is not like I give her money or she is used to me giving her money. Her response will let you know where the information came from."
For him, it is imperative to hear the voice of God in order for one to order his or her steps as some instructions from God may appear to veer from some teachings in the Bible.
"You hear most people say the Bible said. It is a great thing to say the Bible said but you must be bold enough to say God told me – the Bible is a written word and we have the voice of God that can tell you things that might even look like it is a bit contradictory to some of the scriptures you read. That is why you need deep understanding about what is written to know what you are applying.
"Jesus said go into the world and preach the Gospel. The Holy Spirit tells Paul, it (the Bible) said the Holy Spirit forbade Paul from going to Asia but I thought you said we should go to the world and preach the Gospel. So why are you telling me not to go to Asia? Because Paul is in tune and Paul can hear. That is what defines it, that is what you call the relationship," he added.
I Pay My Workers GHc300 Daily So I Cry When Companies Don't Pay Well – Kafui Danku
Actress Kafui Danku has expressed sadness over viral reports which dominated social media discourse in recent times that some Ghanaians are paid as low as ₵300 as monthly wages.
The conversation was initiated when actor and politician John Dumelo revealed it has come to his knowledge that some people take the aforementioned meagre salary in a post he shared online.
Kafui Danku on the other hand reinforced the discussion when she shared a story of a young man who works for a tomato paste company and paid ₵20 daily.
She said it's disheartening to hear something like that because she pays her workers a whopping ₵300 on daily basis.
She posted, "I feel like crying …. honestly few people said I cry about unnecessary things but this guy's positive attitude touched me. Every now and then I support some young people following me financially…. Some of them have become friends. Most of them are doing their best but it looks like they're getting nowhere …"

"How can big companies be paying these hard workers 20 GHc daily. I don't want to know the cost of the production whatever but compensate them well. The least I paid on my recent production is 300 GHc daily. A struggling industry, a small business yet thinking of people. Why would a tomato paste company be nicking and diming workers?

"The guy sent me a video and I can imagine the stress already. I'm sad and heartbroken. People are really suffering, I can't survive that day. I'll cry and pack up to my mother's house, so I truly admire these determined guys making an honest living. Make it worth their while. How much is the cost of trotro from Afienya to Accra?

"Be humane, compensate them well. He sent me a touching message this morning " The strong shall survive" which almost sent me to tears. Lord, grant their special requests, desires, and prayers this year in Jesus' name."
We Will Love You To Join Our Over 180k Members Instagram Family With Just One Click @gharticles
Source: GhArticles.com