I Never Said E-levy Will Be Used To Evacuate Ghanaians From Ukraine – Afenyo-Markin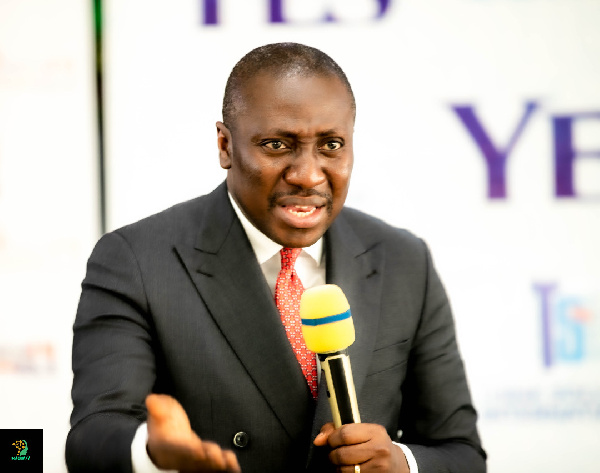 The Deputy Majority Leader in Parliament, Alexander Afenyo-Markin has disputed reports that the e-levy will aid Ghana to evacuate its citizens from Ukraine.
He said such reports attributed to him by various news portals are malicious.
I've never said that we need E-Levy to enable us to bring down Ghanaian students from Ukraine," Afenyo-Markin said on The Asaase Breakfast Show on Friday (25 February).
"I just want to make it clear, those on social media, those who are following that news, I Kwamena Afenyo-Markin, I am careful with things I say in the public space. If I am not sure, I will not say them. If I am saying it too, I am sure I will defend what I am saying based on facts.
"I will never say that E-Levy is necessary or that we should bring in E-Levy so that we can get money to bring Ghanaians from Ukraine, but rather I had made a strong case for us to introduce the E-Levy, especially now that we have this crisis which will have effect on our economy, because obviously import will be affected, the export will be affected. The world economy will not be the same and Ghana is not outside of the world economy," Afenyo-Markin clarified in conversation with Kwaku Nhyira-Addo.
He is quoted as saying: "As a businessman, I am worried. I am concerned knowing that the value chain is going to be affected, imports will cost, duties will cost and if you look at what is happening to the cedi, now the dollar is moving around a certain figure".
He said "There is going to be pressure on the limited resources that we have. As a nation, Ghanaian businesses who are supposed to do well to pay taxes are going to suffer, their businesses will not do well the way they expect, their projections will be affected, that is the reality and I must bring this to the attention of all of us so that any policy that will be brought will be seen in that light."
Watch the video below;
We Will Love You To Join Our Over 190k Members Instagram Family With Just One Click @gharticles
Source: GhArticles.com
Mahama's Promise To Cancel E-levy Is A Political Talk – NPP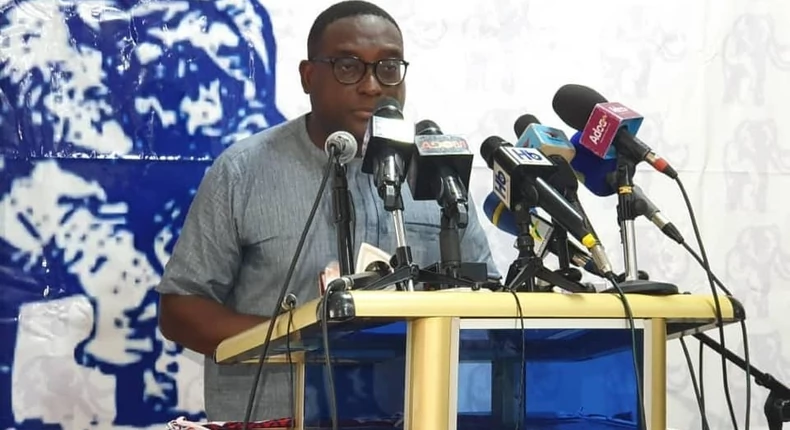 The ruling government New Patriotic Party (NPP) has said John Mahama's promise to Ghanaian to scrap the E-levy if NDC win power in 2024 is a just a political talk.
According to NPP, the e-levy which started on Sunday, May 1 cannot be abolished by the NDC party.
"Just like the one-time premium and the repeal of talk tax that John Mahama and his NDC promised, but failed to implement when they were in power, this promise is just a political talk."
"In any event, can John Mahama explain the difference between his 17.5% tax on financial transactions and his manifesto pledge to impose a uniform tax on all electronic transactions? Are these measures E-Levy in disguise and does he stand by them?" Communications Director of the NPP Yaw Buaben Asamoa wondered at a press conference in Accra Wednesday.
He stressed: "If we reflect deeply, we will accept, as the records show, that significant change to our political institutions and conduct, economic structure and management and positive social impact, has mostly happened under the NPP's watch.
"Many very significant national reverses occurred under the six years of John Mahama's Presidency. He has since been rejected twice in elections. It's possible his recent address is motivated by self-preservation towards his continued leadership of the NDC into 2024, given that both insiders and external observers are writing him off".
He added: "Under John Mahamas' leadership, Ghana will slip backwards into chaotic incompetence. Just like his autobiography tells all, he cannot take decisions. As he says in his book, he will ride this country like a bicycle, out of control and dangerously downhill, merely hopeful of survival.
"The 2024 presidential election is expected to be about two choices: whether we choose to build on the significant gains so far made under President Akufo-Addo with a new presidential candidate from the NPP who comes with his or her own fresh ideas as well or to choose the candidate the NDC are threatening to bring back, John Dramani Mahama."
We Will Love You To Join Our Over 201k Members Instagram Family With Just One Click @gharticles
Source: GhArticles.com
Supreme Court Dismisses Minority Injunction Application Against E-levy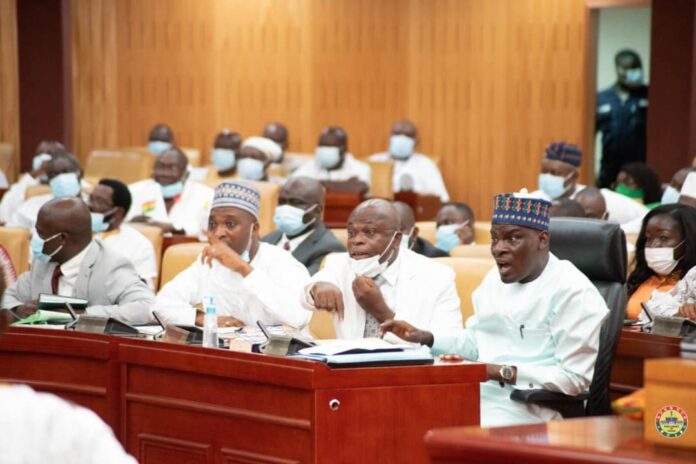 The Supreme Court has thrown out the injunction application filed against the e-levy.
The apex court also directed the Ghana Revenue Authority (GRA) to keep all records of deductions following the implementation of the electronic transaction levy.
In a unanimous ruling, Presiding Judge Nene Amegatcher reading the judgment noted that the nature of the relief sought by the minority is null and void.
Three Members of Parliament; Minority Leader, Haruna Iddrisu; Mahama Ayariga(Bawku Central) and Samuel Okudzeto Ablakwa(North Tongu) are seeking the Supreme Court to restrain the Ghana Revenue Authority (GRA) from implementing the E-Levy until the final determination of an earlier substantive suit challenging the constitutionality of the bill by Parliament.
Lead counsel for minority, Godwin Edudzi Tamaklo argued that greater parties will suffer, adding he 5u4 e-levy did not seek the interest of the public.
Attorney General and Minister for Justice, Godfred Yeboah Dame opposed the injunction by the three minority members.
We Will Love You To Join Our Over 201k Members Instagram Family With Just One Click @gharticles
Source: GhArticles.com
We'll Account For E-levy – Akufo-Addo Pledges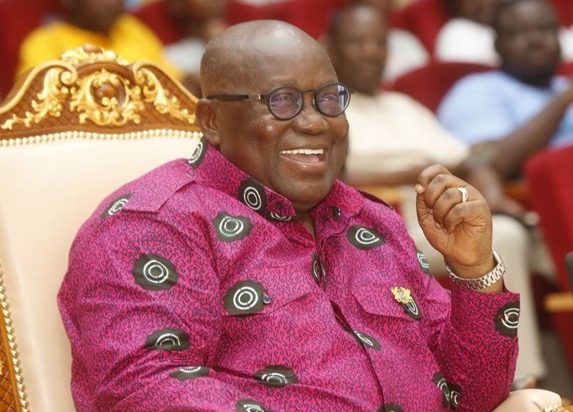 President Akufo-Addo has reiterated the commitment of government to ensure transparency and judicious use of revenue mobilized through the implementation of the e-levy Act to engender confidence among tax payers.
According to the President "government agenda to introduce the electronic levy bill, is now electronic transfer levy Act 2022 "Act 1075″ is a strategic decision to boost our revenue mobilization drive in order to grow our economy by ourselves to improve social, economic and infrastructural development in the republic of Ghana. The controversies which emanated from the inception of the electronic levy bill was a healthy one for our democracy as a nation".
President Akufo-Addo therefore assured that "the government is committed to ensure the Judicious administration and implementation and the same time reporting of all revenues collected under the newly introduced electronic levy Act to impose a confidence in the government".
This was contained in a speech read on behalf of the President by the Eastern Regional Minister Seth Kwame Acheampong during the 60th anniversary celebration of Rev. Friederich Monninger Memorial Presbyterian Church in Akosombo under the theme "Jesus Christ the light of the world" ,
He assured the congregants that, "government remains resolute and alive to to serve all well-meaning Ghanaians despite the global economic challenges. we are focused to sustain and grow the economy to make it an enviable one hence the need to continue to invest in the future the benefit for the generations unborn"
President Akufo-Addo said the Free Senior High , Vocational and Technical Education policy are the special purpose vehicles to churn out the needed human capital for accelerated development.
"I am very optimistic the legacy to ensure every school going child of this country attains a minimum of secondary education has overly been achieved the data is available to show. The free senior high school and the free technical vocational and education training are the best vehicles we have devised to take us to the realization of our goal of an educated and skilled work force" he explained.
He added that "considering our current dispensation of technological advancement , every school going child will continue to be given the requisite education to be equip to run a modern and digitalize economy , and also the pursue to achieve Ghana beyond aid is very promising especially when government is poised to become self reliant to win itself from over reliance of foreign taste".