'GHc 100 Is Someone's Monthly Income' Nana Aba Anamoah Jabs Nat'l Cathedral Monthly Donation Appeal By Gov't
Ghanaian ace broadcast journalist, Nana Aba Anamoah has jabbed the GHc100 monthly donation appeal by government to support the building of the National Cathedral.
Yesterday, the Finance Minister, Mr Ken Ofori-Atta presented the mid-year 2021 budget to Parliament.
During his presentation, Ken Ofori-Atta revealed that an initiative dubbed "100-cedis-a-month club" will be launched on August 12, to enable Ghanaians contribute to the construction of the National Cathedral.
READ ALSO: Finance Minister Appeals For 100gh A Month From Ghanaians To Build Cathedral
According to him, the initiative, dubbed, "Ketewa biara nsua", will provide members of the general public an opportunity to share the cost and be part of a historical event, i.e, the construction of a national cathedral.
"An initiative – the 100-Cedis-a-Month Club, also dubbed "Ketewa biara nsua" – would be launched by the Trustees of the National Cathedral on 12th August 2021, to give as many Ghanaians as possible the opportunity to be part of the history to build the National Cathedral," he said.
This initiative from the government has generated mixed reactions from Ghanaians on social media.
Nana Aba Anamoah reacting to the appeal from the Finance Minister took to Twitter to say;
According to Nana Aba Anamoah, the money requested by the government to be donated every month by Ghanaians is someone's monthly income.
The award-winning media personality's tweet has attracted a lot of mixed reactions from Twitter users.
See some of the reactions below;
The thing is, no country or donor partners will loan or fund this project. They give loans to projects which will provide basic social amenities. Basic social amenities has become a luxury and a government thinks it is wise to ask its citizens to fund a cathedral.

— Joe Appiah (@JoeAppi06417210) July 30, 2021
Turkey help build the National mosque. If I'm wrong 😊. There are still Islam dominated countries but there is no more "Christian country".

— Martinson Kwadjo Gyeke (@gyekeson_gh) July 30, 2021
100gh
Ma guy b dey take 80gh fr a month 😩

— Hazard's Jersey (@HazardJerseyHub) July 29, 2021
Mmm e hard oh 😂 80gh for 30 working days,wey work that

— Kofi jentle (@KofiJentle) July 29, 2021
We had workshop today concerning SSNIT and Pensions. The Speaker (from SNNIT) indicated that she encountered some group of employees who received just Ghc 180.00 as monthly salary. Since 2010 they've not received a salary increase. I really felt soo sad when I heard it.

— Sankara's Friend (@romeo_gdz) July 29, 2021
Sad, but their SSNIT is not paid using GH180.00. That's the point where SSNIT also cheat employers.

— Elikplim Mark🇬🇭 (@ElikplimMark) July 30, 2021
😂😂😂

— Otan Hunu🧘‍♂️🇬🇭 (@OtanHunu) July 29, 2021
This government does not even mercy for the blind and cripples in this country herh ….. whole of this year haven't touch or seen 1000ghc

— Efua Adepa (@efua_adepa1) July 29, 2021
Tell me u joking pls

— TV ATIKƆPƆ★ ²³⁴ (@DnixyGh) July 29, 2021
That's just $17 dollars right? Omg how can such amount be someone salary 🤦

— Loreto Harmon (@loreto_harmon) July 29, 2021
The Cathedral's Appeal
Presenting the 2021 Mid-Year review Budget Statement and Economic Policy on Thursday, July 29, Mr Ofori-Atta, therefore, urged all, including Members of Parliament, to be part of the one million Ghanaians projected to support the government with GH₵100 a month.
"The aim of the Club is to mobilise one million Ghanaians who will give 100 Cedis a month towards the construction of the National Cathedral.
"We look forward to Mr Speaker and members of this august House joining the 100-Cedis-a-Month Club, and thus adding their names to the historic coalition that would build the National Cathedral to the glory of God, and the edification of our nation and its people," he entreated.
Ghanaians who wish to support the noble cause can do so by dialing the short code *979# and following the necessary steps.
Minister, disclosed that the ongoing National Cathedral project will be opened to the general public on Wednesday, March 6, 2024.
Source: GhArticles.com 
"Fame For Come With A Whole Lot Of Money" – Medikal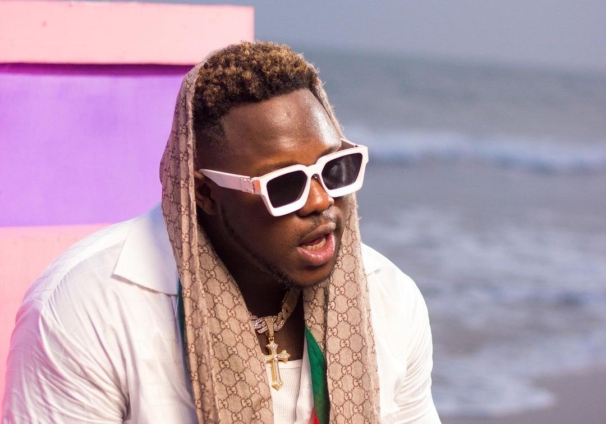 AMG Beyond Kontrol Boss, Samuel Adu Frimpong, better known by his stage name AMG Medikal, is one of the most popular rappers in the music industry.
He says that being renowned entails more than just having the ability.
According to the rapper, who has been one of the scene's heavyweights, popularity is mostly affected and driven by a large sum of money.
Celebrity is easier to obtain than fortune; however, fame does not always imply wealth, and money is more sought after than fame.
Medikal, who achieved fame and fortune practically simultaneously, has argued that it takes a lot of money to become renowned, even if you have unique expertise.
Fame for come with a whole lot of money !

— EL CHAIRMANO (@AmgMedikal) January 27, 2022
We Will Love You To Join Our Over 190k Members Instagram Family With Just One Click @gharticles
My Father's Death Was Prophesized By Prophet Nigel Gaisie, Two Weeks Before – Afia Schwarzenegger Reveals (Video)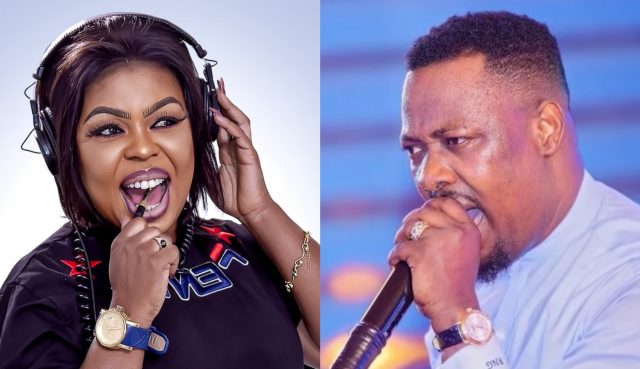 Ghanaian social media celebrity, Afia Schwarzenegger, has disclosed that prophet Nigel Gaisie foretold her father's death two weeks before it occurred and that he also counselled her.
The self-acclaimed queen of comedy remembered her father's one-week funeral yesterday and is thanking all the people who came out to support her today, and she revealed a bombshell disclosure about Nigel Gaisie that we had never heard about.
According to Afia Schwarzenegger, prophet Nigel Gaisie phoned her before her father's death to tell her that her father was going to die in two weeks and that she needed to find someone who could lead him to Christ before he died.
Afia Schwarzenneger accomplished just that, enlisting the help of three godly men to lead her father to Christ 10 days before his death, and she considers it the best gift she has ever gotten to be able to lead her father to Christ before his death.
Nigel Gaisie is renowned for prophesying in his church, but when the police issued a warning, he did the right thing by phoning Afia Schwarzenegger to inform her of what was in store for her, which she had already prepared for, and we believe it is the best.
Watch the video below:
View this post on Instagram
We Will Love You To Join Our Over 190k Members Instagram Family With Just One Click @gharticles
Rapper Yaw Tog flaunts Elder Sister In Hilarious Vide
Budding rapper Yaw Tog has showcased his elder sister to his over 496,000 Instagram followers.
Identified as Phaney Gyimah, Yaw Tog's sister has also made her name in the fashion and entertainment fraternity.
He posted a video of them participating in a viral TikTok imitation, which has attracted hilarious comments from both of their followers.
Yaw Tog first flaunted his sister some months back, in a video which he recorded to appreciate her for her support for his craft after his 'Sore' breakthrough song went viral.
The resemblance between the two is undeniable, and she could even be mistaken for Yaw Tog's junior .
Watch their video below:
View this post on Instagram
We Will Love You To Join Our Over 190k Members Instagram Family With Just One Click @gharticles
Source: GhArticles.com