Ghanaians On Twitter Blast Metro TV For Sacking Bridget Otoo Just A Day After Employing Her
Bridget Otoo, who has been on the neck of President Akufo-Addo and his NPP government ever since they came into power has allegedly been fired a day after she was hired at Metro TV.
It's alleged that the government ordered the management of Metro TV to fire her all because she is an NDC member and has been criticising the ruling government and bashing them over their corrupt acts.
These allegations are being made by NDC folks after Bridget never showed up to present the 7:00 PM news on Metro TV this evening.
A member of NDC's Communications team, Annan Perry Arhin, tweeted and accused the NPP government led by President Akufo-Addo of ordering authorities at Metro TV to sack her.
He tweeted; "Are you wondering why Bridget Otoo didn't show up on #NewsNight at 7 pm, Akufo Addo/Bawumia/Npp government have instructed the owners of metro tv to sack her with immediate effect because she bashes them and is a supporter of John Mahama".
Meanwhile, Ghanaians on Twitter have slammed the management of Metro TV for sacking Bridget Otoo just a day after she was employed.
Metro TV sacked Bridget Otoo because of her political affiliation?? No wonder that station sef nobody dey watch again kai😭😂😂

— NERD PAGGE 🇬🇭 (@iamsamuelpagge) August 4, 2021
Bridget Otoo was employed 2days ago at Metro tv, just when she was accepting congratulatory messages from love ones them sack am 😃😃😃 pic.twitter.com/QmCzipPnyO

— zεKⒶYdοτCOM✞ (@zekaytweets) August 4, 2021
Bridget Otoo and Captain Smart were both sacked because they don't support actions of the current government. We are still under autocratic rule aswer.

— Twilight🇬🇭🏴‍☠️ (@the_marcoli_boy) August 4, 2021
I knew this was the reason. Ghana deɛ getting peace of mind to work be connection oo 😒 https://t.co/6y0cbP3Tem

— Mr. Pressdent🇬🇭 (@Korsogyimi) August 4, 2021
Celebs are even afraid to join #4THAugustDemo because they fear they might lose their job unlike 2015 where we all joined Yvonne Nelson to demonstrate

Look at what has happened to Bridget Otoo for speaking against Nana Addo.

Nana Is A Very Greedy and Wicked Politician pic.twitter.com/fSEXuVHjZP

— Paa Kwesi Indomie (@papakwesi_jr) August 4, 2021
You see this lady right here, she's bigger than Metro tv, if Randy Abbey too leaves, the station might shutdown, @Bridget_Otoo just be calm okay, Allah is preparing something bigger 🙏🙏 pic.twitter.com/DOKzBG2mt9

— Happy Marwan ❤️🎁🇬🇭 (@HappyMarwan2691) August 4, 2021
I repeat! Power to @Bridget_Otoo 🔥🔥🔥.. Bold and fierce. Very unassuming but stings like a bee. The Harriet Tubman of our time. Unfazed, unscratched…

— Negritude🇬🇭🇨🇺 (@geenaeus) August 4, 2021
Source: GhArticles.com
Nigerians Troll Ghanaians After AFCON Loss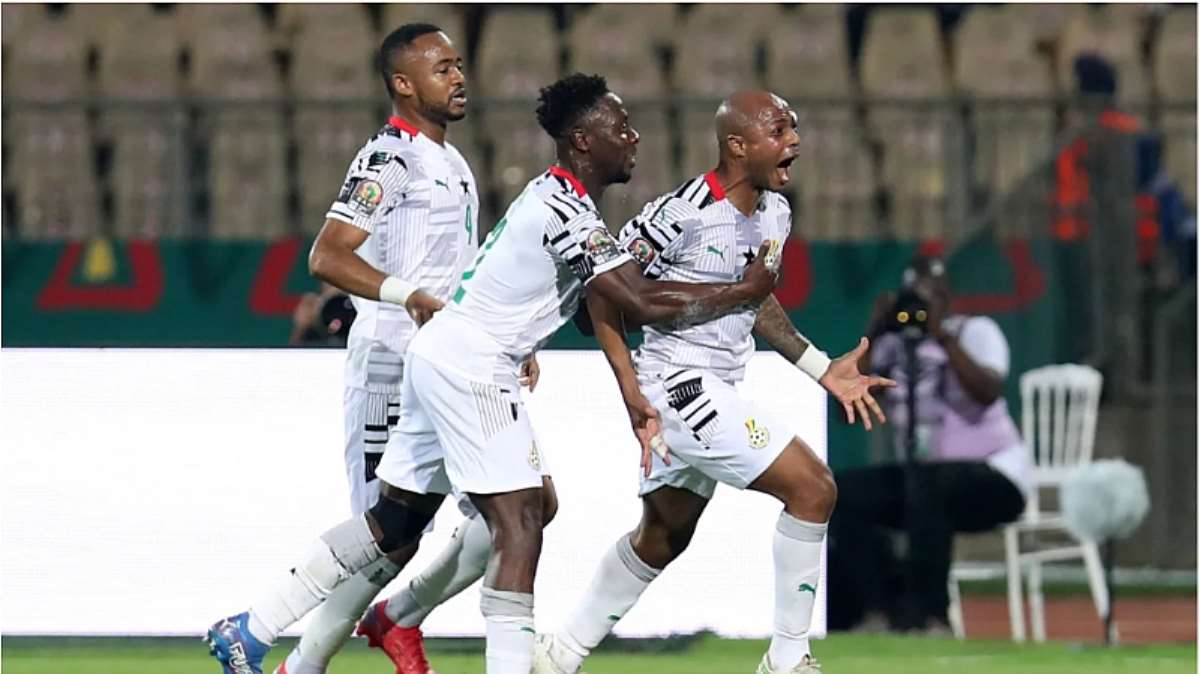 The Ghana Black Stars lost their fate deciding match to new comers, Comoros in the group stages.
After 90 minutes of play, the scoreline was; Ghana -2, Comoros – 3.
Skipper Andre Ayew was given a red-card, leaving a 10-man side for Ghana for most part of the game.
Celebrating Ghana's loss, Nigerians have taken to Twitter to troll Ghanaians.
Here are some tweets:
We Ghanians are here to win the #AFCON2021
Comoros pic.twitter.com/CcHNcnrVZa

— Habibi💯 (@Habibi_doc) January 18, 2022
Someone said Ghanians Accra ing right now 😂😂 pic.twitter.com/AFecZmcbeD

— MO'ses mac 🇳🇬🦅 (@MacOfEdo) January 18, 2022
even tho Ghana didnt CEDIS coming they are GHANA go home and PARTEY after PARTEY with asamoah gyan and ghanians while south Africans sing karma is a bitch😂 pic.twitter.com/rUdc2gk4sE

— Tobi Ayangbile (@Temzysleek) January 18, 2022
Ghanians when they realize Nigerians are waiting on twitter 😂🤣
#AFCON2021 pic.twitter.com/bMiA4pQ1de

— copyNinja 💊 (@1tzkelvin) January 18, 2022
I'm sure Ghanians are Ghana Accra when they cedis😂😂😂 @shattawalegh wale go talk say nah because Nigerians no watch our match the way we watch theirs make us loose😂😂 https://t.co/95iQyG5Cvp

— Ezeaku Chimaroke Stanley (@ChimarokeEzeaku) January 18, 2022
Ghanians on twitter right now!!!¡

🤣🤣🤣🤣 pic.twitter.com/859IOy9g7q

— OnwaNnewi (@Kene_Nnewi) January 18, 2022
We Will Love You To Join Our Over 180k Members Instagram Family With Just One Click @gharticles
Source: GhArticles.com
BREAKING: Machomen Engaged On Nima Street F!ght As Gunshots Are Fired In Viral Videos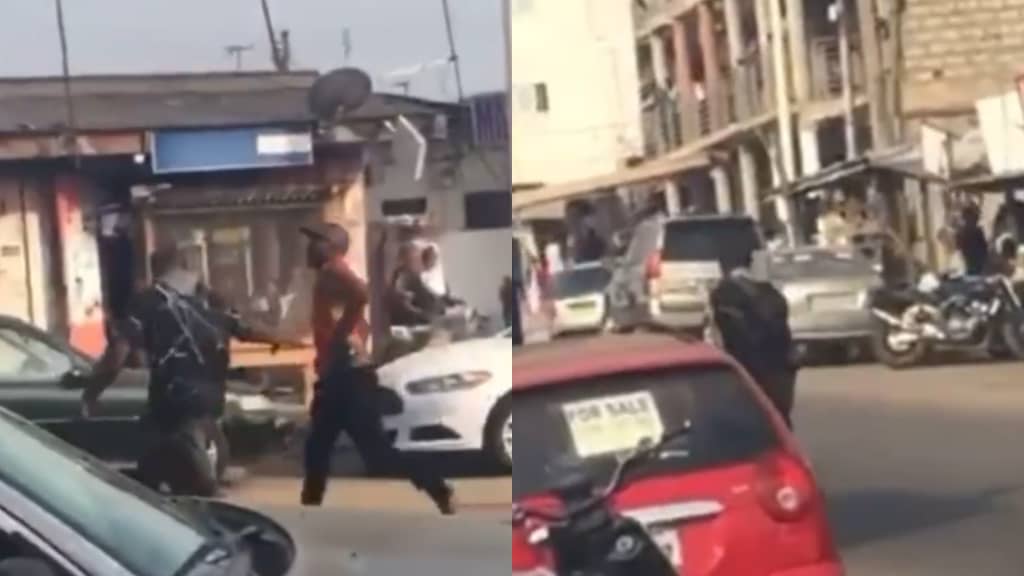 A fast trending video making rounds on social media captures the moment some young machomen engaged in a street fight.
In the video sighted by GhArticles.com, the macho men were seen chasing after another group believed to be the one they are fighting while holding machete and guns.
One of them run ahead to shoot at his enemies while standing in the middle of the road.
The video was taken by an eyewitness, the people were heard screaming as the young man fired the gun twice.
The incident happened at Nima-Mamobi, a suburb in Accra.
In another video, the Nima Police have rushed to the scene to restore calm and arrest the culprits.
Watch the video below;
View this post on Instagram
View this post on Instagram
We Will Love You To Join Our Over 180k Members Instagram Family With Just One Click @gharticles
Source: GhArticles.com
Social Media Celebrates Pure Water Seller Who Was Captured Sharing Money To Prison Inmates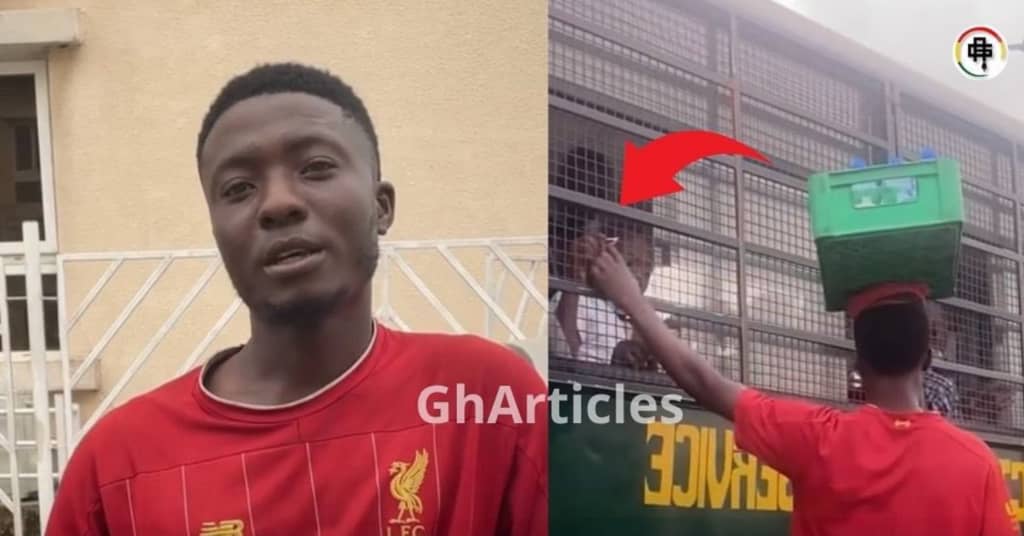 A pure water seller has won the heart of many on social media following a kind gesture he showed towards some prison inmates.
In the video available to GhArticles.com, the pure water seller was seen dashing money to prison inmates who were stuck in traffic.
In an interview, he said he was inspired by his daily struggles to make money on the streets compare them being in prison without the freedom and liberty to live their lives.
According to him, he has freedom to sleep and eat whatever he desires but those in prison don't have their liberty to do so.
Watch the video below;
We Will Love You To Join Our Over 180k Members Instagram Family With Just One Click @gharticles
Source: GhArticles.com