GHACEM Price To Reduce If Cost Of Cargo Falls
Local cement producer, GHACEM, has vowed to adjust the price of its cement products if the cost of raw materials and freight costs witness a reduction in the coming weeks.
According to the company, it is committed to the country's development, despite several interventions made already in the past years.
Speaking in an interview with Joy Business, monitored by GhArticles, the Managing Director of GHACEM, Stefano Galini, hinted that the recent hike in cement price is a result of the high cost it incurred during production.
The cost of cement went up marginally in February this year in the retail market due to external factors and the rising cost of raw materials.
Read Also: Fuel Prices Expected To Go Up By About 2% From July 1
Mr Galini said the situation has affected its profitability due to the many interventions aimed at cushioning consumers from paying the full price of the commodity.
"We have been exposed to many high rising costs of raw materials, freight and other components in the production of our cement products for the past seven to eight months, such that we have to take care of it in order not to pass it over to the consumer, looking at the economic situation."
"However, let me say we commit to adjusting the price downwards if the cost of freight is reduced. For us, other raw materials can be sourced at lower prices," he noted.
He further assured that engagements are ongoing with the Ghana Port and Harbours Authority to address some concerns with port handling charges, which also add on to the cost of production of the company.
We Will Love You To Join Our Over 100k Members Instagram Family With Just One Click @gharticles
Source: GhArticles.com 
Statue Of Kobe Bryant And Daughter Gianna Erected At Crash Site On 2-Year Anniversary Of Death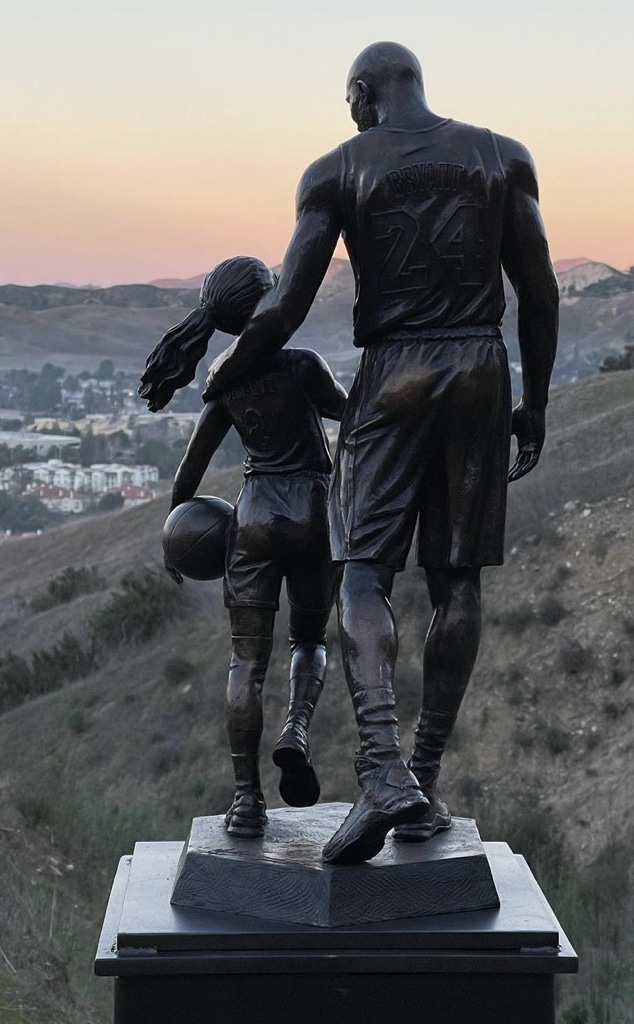 On Jan. 26, a statue honoring Kobe Bryant and his daughter Gianna was placed on the site of the helicopter crash in Calabasas, Calif., two years to the day of their tragic deaths.
Created by sculptor Dan Medina, the figure shows the beloved Lakers player, clad in his uniform, with his arm around his 13-yea-old daughter as holds a basketball. The two are depicted with big smiles across their faces.
At the base of the 160-pound bronze statue is the quote, "Heroes come and go, but legends are forever," along with the names of all nine victims who perished in the 2020 accident, according to TMZ.
Medina told TMZ Sports that the statue was just a temporary tribute and said he planned to take it down by sundown. He did say, however, that he hopes the city will eventually allow him to put up a more permanent version of his art.
Kobe and Gianna were killed when their private helicopter crashed while they were traveling to a teen basketball tournament at Kobe's Mamba Sports Academy near Thousand Oaks, Ca
Seven others died in the crash, as well: John Altobelli, a baseball coach at Orange Coast College in Costa Mesa; his wife, Keri Altobelli; their daughter, Alyssa Altobelli; Christina Mauser, an assistant Mamba Sports Academy basketball coach; Payton Chester, a player on the team; her mother, Sarah Chester; and Ara Zobayan, the pilot.
Four months after the crash, the Los Angeles County Department of Medical Examiner-Coroner determined the cause of death for all of the passengers to be blunt trauma and the manner of death was accidental. Investigators later determined the pilot of the helicopter appeared to violate federal standards and likely experienced "spatial disorientation" while flying through clouds on the foggy morning.
In addition to Gianna Kobe and wife Vanessa Bryant have three other daughters—Natalia, now 19; Bianka, now 5; and Capri, now 2.
We Will Love You To Join Our Over 190k Members Instagram Family With Just One Click @gharticles
Source: GhArticles.com
"I'm Definitely Not Going Broke Again" – Wizkid Says (Video)
Wizkid, the Grammy Award-winning musician, has always had the mindset of a millionaire, even before he became one.
An interesting video that has just emerged online depicts the Grammy winner asserting his fortune by passionately saying that he would never be broke again.
The afrobeats artiste stated in this throwback video that if he received $5,000 in his account, he would immediately start a business with it and would not go bankrupt again.
He stated that he will not go broke again, regardless of the nation he finds himself in.
Wizkid has always been a goal-oriented individual who has put in a lot of effort to get to where he is now.
The "Joro" hitmaker is unquestionably an inspiration to young people in need.
Watch the video below:
View this post on Instagram
We Will Love You To Join Our Over 190k Members Instagram Family With Just One Click @gharticles
Source: GhArticles.com
Military Man And 5 Others Arrested For Snatching Cars In Tamale (+Video)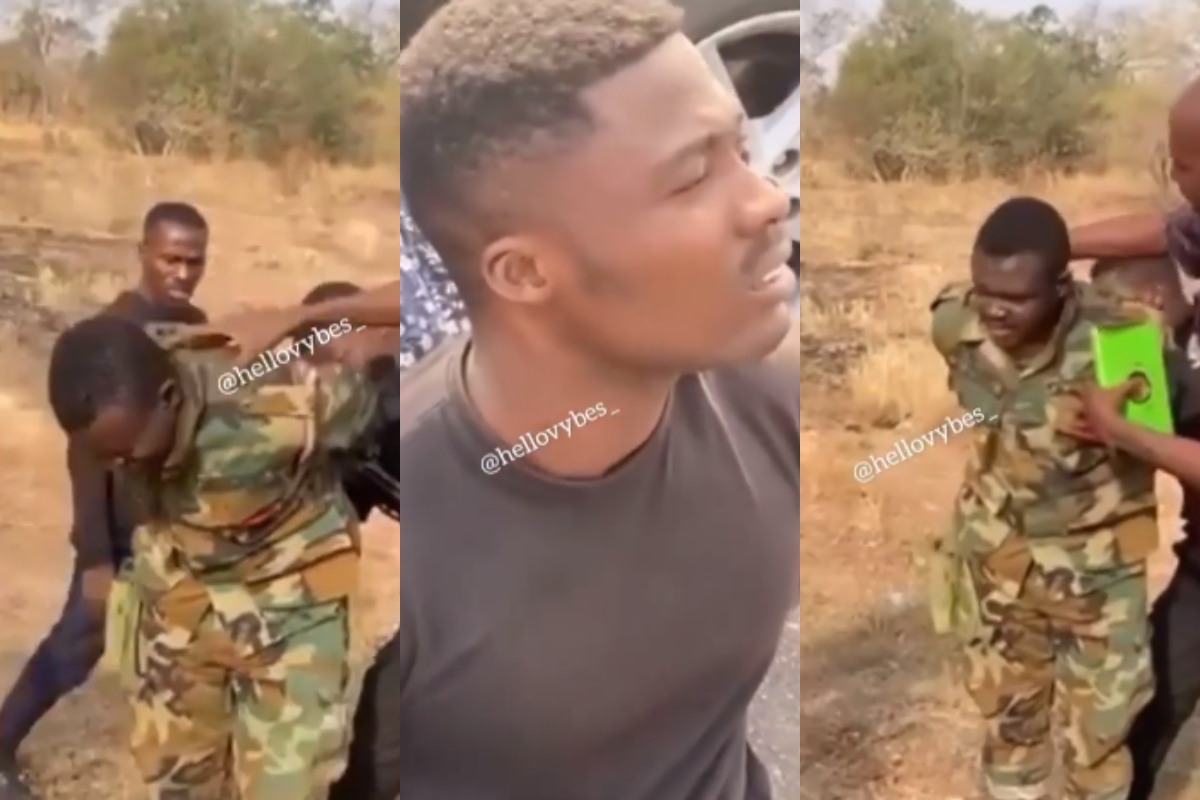 A self-acclaimed military man and five other suspects have reportedly been arrested by the Tamale police for allegedly snatching cars from civilians in the community.
In a video currently making rounds on social media, the man who was in a military uniform believed to be a soldier aiding the other five suspects to snatch cars from civilians on the Buipe Highway in Tamale.
One of the five suspects was being interrogated by some of the people who apprehended them as he claims the scheme was nurtured by the military man making him the leader of the gang.
The suspects were caught along with two cars they allegedly snatched from some people along with some deadly weapons they reportedly used to threaten their victims before snatching their cars.
Watch the video below;
View this post on Instagram
We Will Love You To Join Our Over 190k Members Instagram Family With Just One Click @gharticles
Source: GhArticles.com