"Embrace Digital Tools" – Ashanti Regional Minister, Simon Osei-Mensah To GNAT
The Ghana National Association of Teachers (GNAT) has been asked to embrace digital tools to meet the changing needs of the educational sector.
According to Ashanti Regional Minister, Simon Osei-Mensah, this is the best way for members to remain relevant to society.
"Our encounter with covid-19 pandemic has laid bare the fact that technology in education and modern learning has become a necessity in the 21st century.
"If the education sector or specifically the teacher unions will be more relevant and vibrant, technology must be applied in all spheres," he said.
The minister was speaking at the 53rd regional delegates' conference of GNAT at Ejisu.
The 3-day event which is part of activities to mark the 90th anniversary celebration of GNAT is under the theme "GNAT at 90: Advancing as a Relevant, Vibrant and Surviving Teacher Union in the 21st Century".
Ashanti regional deputy police commander, DCOP David Adjem Agyemang charged the teachers to make efforts to train law-abiding students.
He believes consistent capacity building is essential.
"As teachers, it's your responsibility to inculcate in the children you teach, the etiquettes of good citizenry, which includes amongst others to be good citizens, to respect the law of the country and to be upright and moral in all the things they do.
"If you do not educate yourself you may not be able to teach the children what they're supposed to do to be good citizens," he said.
The Ashanti region GNAT has grown to over 44,000 with 20 GNAT districts.
Regional GNAT Chairman, Rev Canon Francis Senkyere called on GNAT national executives to rectify issues of unresolved GES/SIC Group Life Insurance deduction of members, promotion arrears, salary and upgrading payment issues among others.
He warned of industrial action if the difference in salaries between government appointees and public sector workers is not addressed.
"Kindly use your good office to help members to bridge the gap between the government appointees and public sector workers on much salary differences which if not checked can spark unnecessary industrial attention in the country," he said.
Proprietor of Jackson College of Education, Prof. Ebenezer Jackson called for unified front in order for the Association to remain progressive.
"If we do not have a unified front we'll fight against each other. For us to move forward we need unity," he said.
We Will Love You To Join Our Over 100k Members Instagram Family With Just One Click @gharticles
Source: GhArticles.com 
Military Man And 5 Others Arrested For Snatching Cars In Tamale (+Video)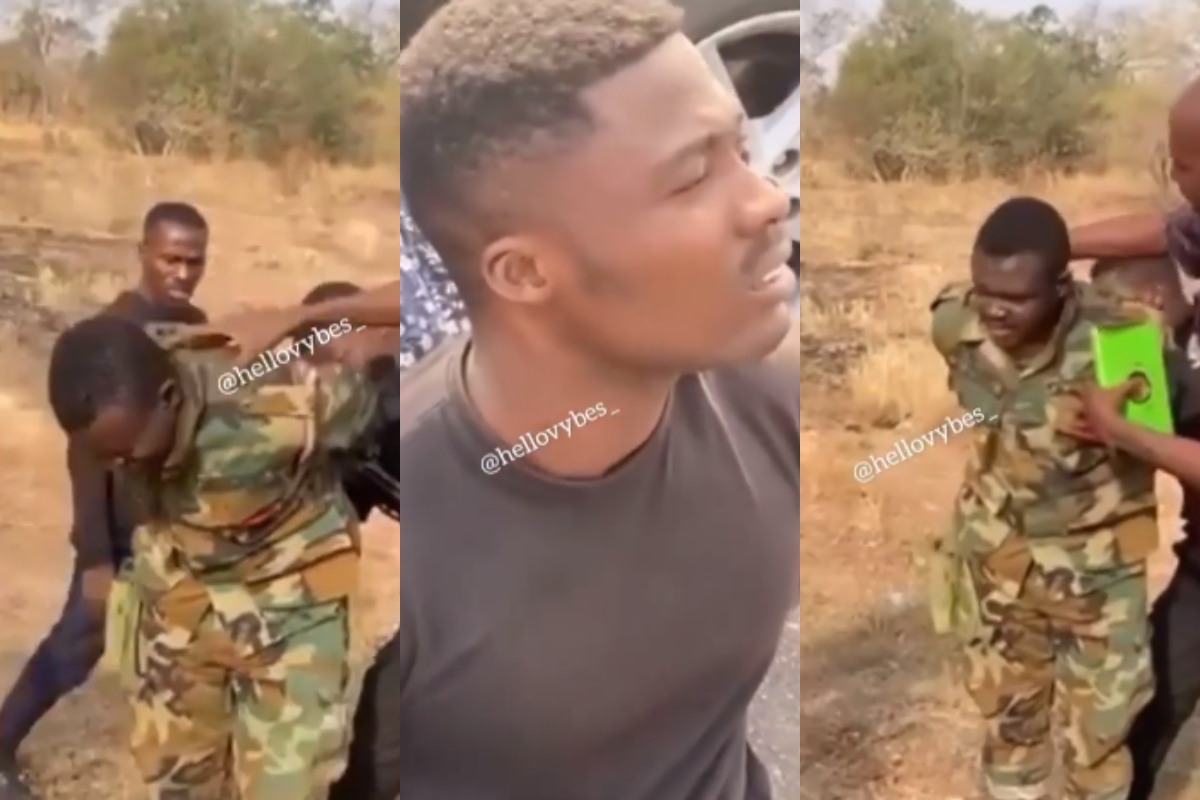 A self-acclaimed military man and five other suspects have reportedly been arrested by the Tamale police for allegedly snatching cars from civilians in the community.
In a video currently making rounds on social media, the man who was in a military uniform believed to be a soldier aiding the other five suspects to snatch cars from civilians on the Buipe Highway in Tamale.
One of the five suspects was being interrogated by some of the people who apprehended them as he claims the scheme was nurtured by the military man making him the leader of the gang.
The suspects were caught along with two cars they allegedly snatched from some people along with some deadly weapons they reportedly used to threaten their victims before snatching their cars.
Watch the video below;
View this post on Instagram
We Will Love You To Join Our Over 190k Members Instagram Family With Just One Click @gharticles
Source: GhArticles.com
Bawku Unrest: Use Of Motorbikes Banned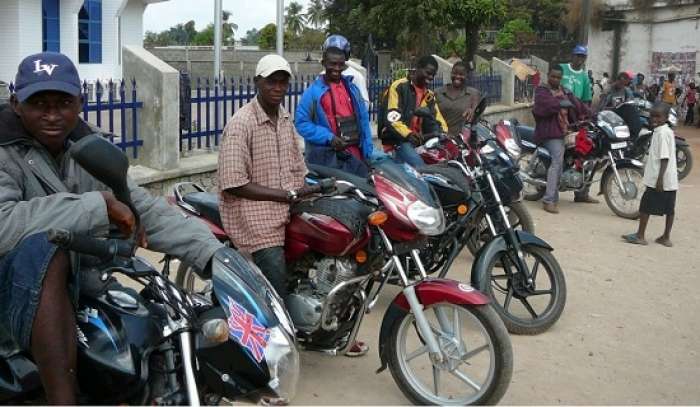 The Upper East Regional Coordinating Council has banned the use of motorbikes in Bawku.
The move is part of sweeping actions being taken by the security council to instil peace in the area following renewed clashes.
The actions affect both male and female riders. It however excludes tricycles.
On January 10, 2021, the regional security council banned pillion from the area.
Pillion is a seat for a passenger behind a motorcyclist. The ban, however, does not include women riders picking fellow women on their bikes.
On Sunday evening four people were reported to have been shot dead in the renewed shootings.
According to a source, the shooting which allegedly started on the morning of Saturday, January 22, was first heard around the central business area of the town which has been embroiled in sporadic shootings since November 2021.
We Will Love You To Join Our Over 190k Members Instagram Family With Just One Click @gharticles
Source: GhArticles.com
JUST IN: Another Tanker Explosion At Kaase In Kumasi; Video Drops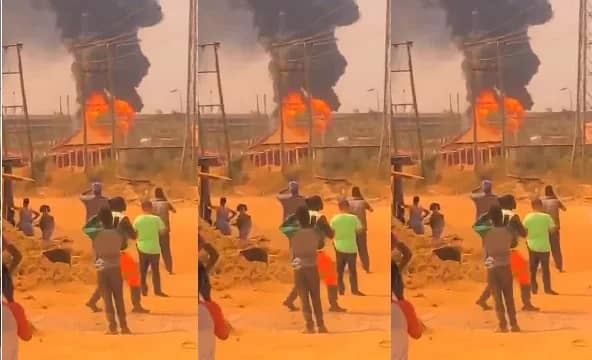 News reaching GhArticles.com has that a tanker explosion caused a fire to break out at Kaase in the Ashanti Region.
Even though it was a tragic scenario, most Ghanaians couldn't believe that some Kaase residents chose to record it.
The tragic and devasting events at Apiatse in Bogoso, which has claimed lives and properties, have left Ghanaians torn.
More to follow soon…..
Watch the viral video below;
We Will Love You To Join Our Over 190k Members Instagram Family With Just One Click @gharticles
Source: GhArticles.com