Ed Sheeran Denies Shape Of You Copyright Claim At High Court Trial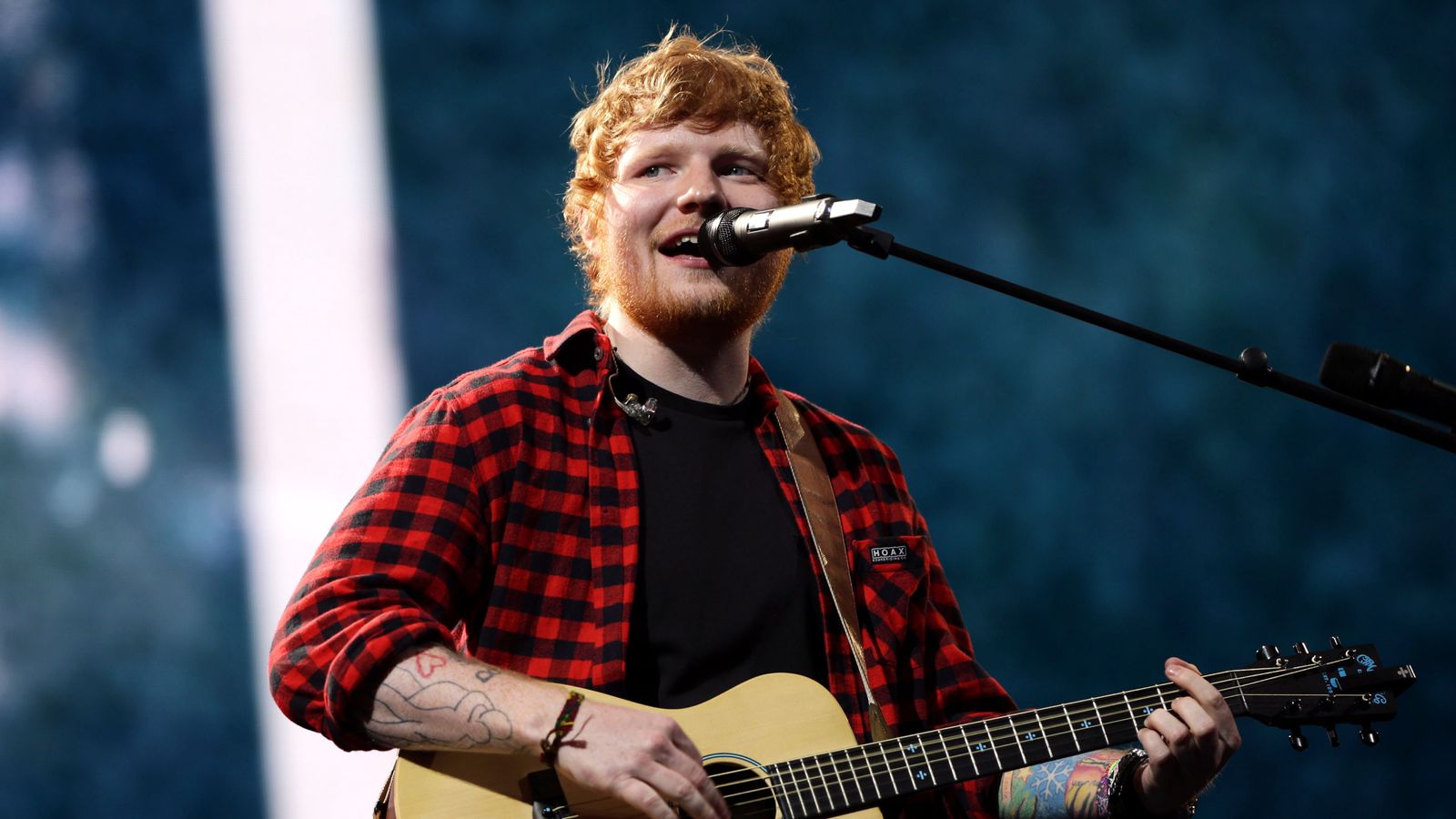 The singer-songwriter has been accused by two other songwriters of copying parts of his 2017 hit Shape Of You.
Sami Chokri and Ross O'Donoghue's barrister suggested Sheeran treated lesser-known songwriters differently from famous ones.
Sheeran denied this, telling the court he had cleared parts of songs with "lots" of unknown artists.
Shape of You was number one for 14 weeks in the UK in 2017, becoming the best-selling song of the year around the world.
Chokri and O'Donoghue claim the song's "Oh I" hook is "strikingly similar" to part of their track Oh Why, which was released by Chokri under the name Sami Switch in 2015.
On Friday, their barrister Andrew Sutcliffe QC claimed Sheeran "borrows ideas and throws them into his songs, sometimes he will acknowledge it but sometimes he won't".
But Sheeran denied the claim that he is a "magpie" who lifts other people's work without acknowledgement, pointing out that he has often shared credit with lesser-known artists, including Shivers and Visiting Hours, and a song that sampled an "unknown composer's" work from Buffy The Vampire Slayer.
"All those examples are not famous artists that we've cleared songs with and that's what I have to say on that," he told the court.
Sheeran created Shape of You with co-writers Steve Mac – real name Steven McCutcheon – and Snow Patrol's Johnny McDaid, both of whom were also in court.
After its release, Sheeran added the team behind TLC's 1999 single No Scrubs to the song's writing credits after some commentators pointed out similarities.
On Monday, Mr Sutcliffe told the star: "The evidence is overwhelming that at the time of writing Shape of You, your songwriting process involved collecting ideas."
Sheeran replied: "You say it's overwhelming, I don't agree with that."
'Completely fair'
In written evidence, the singer said the contested element of Shape of You was "very short", and the relevant parts of both songs were "entirely commonplace".
He said: "Even so, if I had heard Oh Why at the time and had referenced it, I would have taken steps to clear it."
He added: "I have always tried to be completely fair in crediting anyone who makes any contribution to any song I write.
"I do refer to other works on occasion when I write, as do many songwriters. If there is a reference to another work, I notify my team so that steps can be taken to obtain clearance.
"I have been as scrupulous as I possibly can and have even given credits to people who I believe may have been no more than a mere influence for a songwriting element. This is because I want to treat other songwriters fairly."
We Will Love You To Join Our Over 190k Members Instagram Family With Just One Click @gharticles
Blac Chyna Gets Baptized On Birthday As She Gives Life To Christ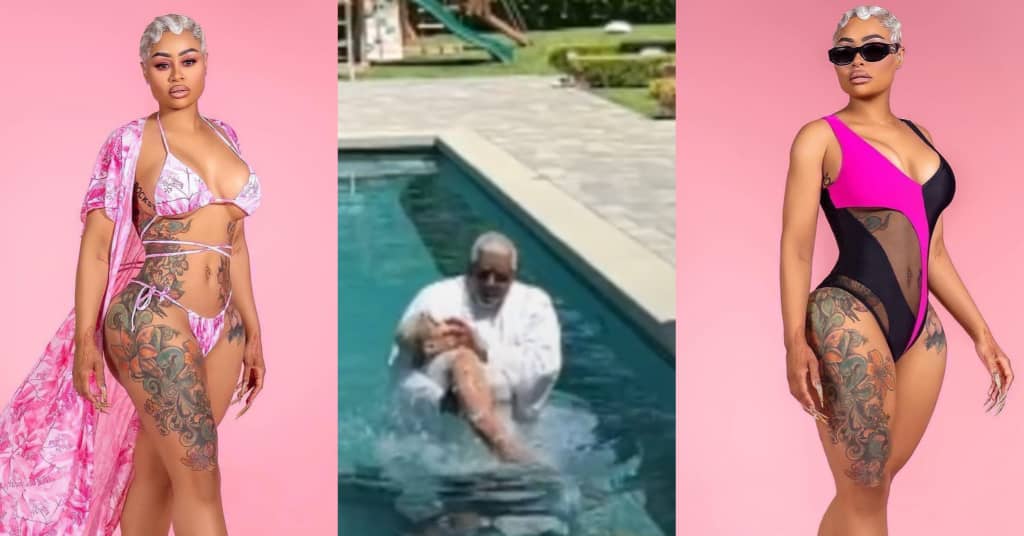 Angela Renée, also known as Blac Chyna, says she is a born again Christian as she is baptized on her birthday.
The mother of two has turned a new age and has declared that she is now a born again Christian.
Despite her current court problems, which include allegations that she assaulted a woman in a pub, the reality star is eager for a new start.
She published a video of her baptism on her verified Instagram profile, claiming she's now a born again Christian who plans to start over now that she's devoted her life to Christ.
Blac Chyna is an American model and socialite.
She originally rose to prominence in 2010 as the stunt double for Nicki Minaj in the music video for the song "Monster" by Kanye West.
Check out the video she shared below:
View this post on Instagram
We Will Love You To Join Our Over 201k Members Instagram Family With Just One Click @gharticles
Source: GhArticles.com
Former Twitter CEO Jack Dorsey Reacts As Kendrick Lamar Visits Ghana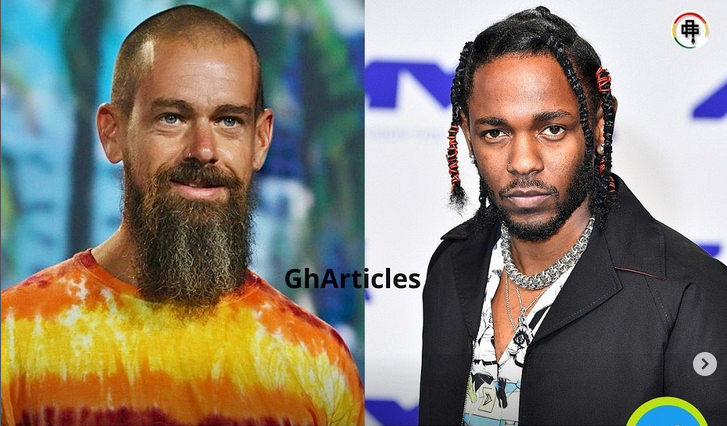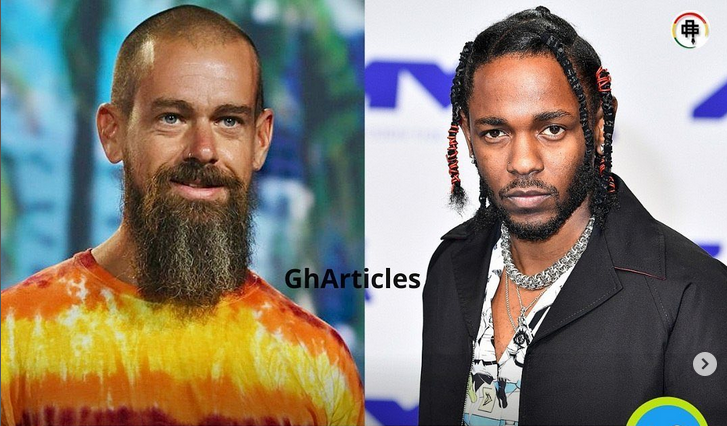 Ghanaians netizens are not the only ones who seem elated about American rapper, Kendrick Lamar's arrival in Ghana as other foreign tabloids and personalities across the globe have reacted to his visit.
Award-winning American rapper Kendrick Lamar was reported to have been spotted in Ghana on GhArticles.com after photos of him relaxing at Capitol, a popular restaurant in Accra.
The reports carried photos and videos of Lamar supposedly with his entourage calmly seated at the lounge area of the restaurant in Accra, Osu.
The photos garnered lots of reactions and sparked a lot of conversations on social media, Twitter precisely. A lot of the reactions expressed peoples excitement about Kendrick's visit whilst others were curious to know the motive behind his arrival.
One of the photos shared on Twitter caught the attention of Jack Dorsey, the former CEO of Twitter, who retweeted the post on his timeline.
He simply urged Ghana to go higher as he captioned "Go" and attached the Ghanaian flag to it.
Jack Dorsey's love for Ghana has always been an evident after his visit to Ghana in 2019 for the 'Year Of Return'.
Dorsey chose Ghana to be the headquarters of Twitter's operations in Africa Two years after his visit.
View this post on Instagram
We Will Love You To Join Our Over 201k Members Instagram Family With Just One Click @gharticles
Source: GhArticles.com
Pastor Sues Kanye West Over His Sermon On 'Donda' Track
Kanye West is getting dragged to court over one of his songs on "Donda" … because a pastor in Texas claims Yeezy sampled his sermon without his permission.
Ye is being sued by Bishop David Paul Moten, who claims Kanye filled out the song "Come To Life" with audio of Moten's own religious speech.
In the document, obtained by TMZ, Moten claims his sermon is used for 70 seconds of the 5-minute, 10-second track … which is more than 20% of the song.
Moten says his voice and sermon are used in the song intro and looped throughout the song … and he says it's the latest example of Kanye and the music industry "willfully and egregiously sampling sound recordings of others without consent or permission."
The pastor is also suing UMG Recordings, Def Jam Recordings and G.O.O.D Music and he's going after all of them for damages.
We Will Love You To Join Our Over 201k Members Instagram Family With Just One Click @gharticles
Source: GhArticles.com