Do You Love Drinking Coffee? You Need To Read This!!!
Many of us enjoy a cup of coffee or two throughout the day, but a new study suggests that too much of the stuff could shrink brain volume and increase the risk of dementia over the long term.
This was a large study as well, involving 17,702 participants aged from 37 to 73, taken from the UK Biobank project. The long-running project collects information on a host of different health and lifestyle metrics, including coffee consumption, brain volume, and disease – as well as additional data like socioeconomic status that scientists can factor in.
The excess coffee risks can jump quite sharply, though you do need to be drinking a lot of the beverage: The study found that people drinking six or more cups a day had a 53 percent higher chance of getting dementia than those who drank one or two cups or less.
"Coffee is among the most popular drinks in the world," says epidemiologist Kitty Pham from the University of South Australia. "Yet with global consumption being more than nine billion kilograms a year, it's critical that we understand any potential health implications."
"This is the most extensive investigation into the connections between coffee, brain volume measurements, the risks of dementia, and the risks of stroke – it's also the largest study to consider volumetric brain imaging data and a wide range of confounding factors."
While we know that coffee affects the brain in a variety of ways – including keeping us alert – previous research has been inconclusive and, in some cases, contradictory when it comes to any relationship between brain volume and dementia.
After allowing for variables like sex, age, BMI, and long-standing illnesses, the researchers found a relationship between drinking more coffee and smaller total brain volumes in participants, as well as the increased risk of dementia.
This study doesn't look at what brain shrinkage could lead to. While both gray matter and white matter help control motor and sensory function, it's difficult to link having any less of this matter to specific results in behavior or brain activity. Brain shrinkage is also something that tends to happen naturally as we get older, and some studies suggest that there may be a connection between volume and dementia.
"Accounting for all possible permutations, we consistently found that higher coffee consumption was significantly associated with reduced brain volume – essentially, drinking more than six cups of coffee a day may be putting you at risk of brain diseases such as dementia and stroke," says Pham.
What's not clear is why this happens: there's plenty more research to be done into how caffeine and coffee interact with brain cells, whether those interactions end up being positive or negative.
It's possible that the way caffeine binds to the adenosine receptors in the brain is one way these changes happen, though they could also be caused less directly through coffee's impact on other parts of the body (such as the cardiovascular system).
What we can say from this research is that a lot of coffee seems to be linked to a much higher risk of dementia in a large sample group – a link that's strong enough to perhaps reconsider how you're getting through the day.
"Typical daily coffee consumption is somewhere between one and two standard cups of coffee," says epidemiologist Elina Hyppönen from the University of South Australia. "Of course, while unit measures can vary, a couple of cups of coffee a day is generally fine."
"However, if you're finding that your coffee consumption is heading up toward more than six cups a day, it's about time you rethink your next drink."
The research has been published by Nutritional Neuroscience.
We Will Love You To Join Our Over 100k Members Instagram Family With Just One Click @gharticles
Source: GhArticles.com 
This Is How To Appear Chick To Your Workplace Ladies #Fashion101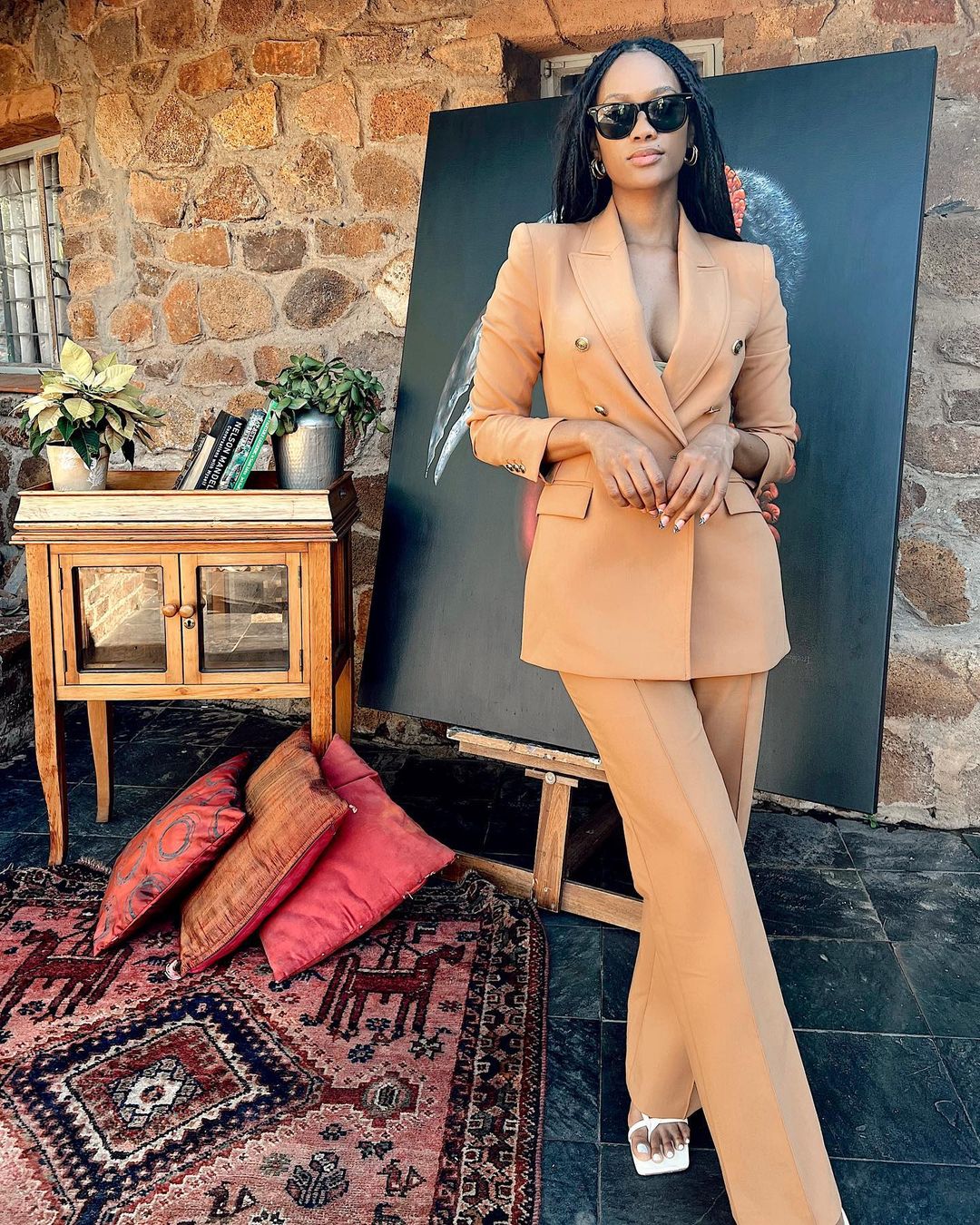 This edition features interesting outfits and looks for every woman regardless of personal style. In this edition, you'll find all the style inspo needed for you to turn up at your office looking stylish and to stand out in the best ways possible.
With style inspiration from our favourite celebrities and real-life career women, let us inspire your style!
This is the #Fashion101 – your weekly fix of workwear fashion. Check on real career women with real style below. Consider this your guide to navigating chic, workwear style whenever, wherever.
We Will Love You To Join Our Over 170k Members Instagram Family With Just One Click @gharticles
Source: GhArticles.com
2022 Brides, Here Are Some Skincare Tips You Need To Try Before Your Big Day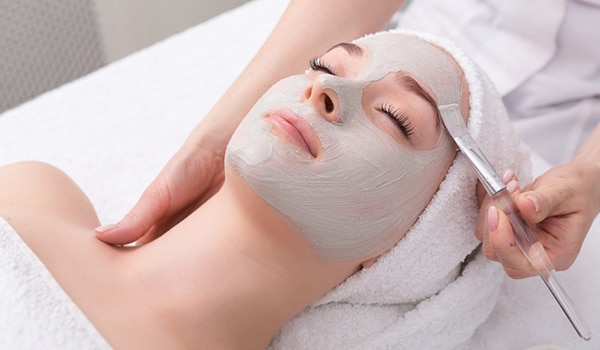 When it comes to a wedding there are a lot of things that come to a brides mind.
Her hair, her jewellery, dresses, shoot, booking bridal makeup, decoration, theme, and the invitation lists etc.
In the midst of all of the wedding preparation, the bride forgets that she is the star of the wedding and should take care of her skin. When someone is getting married there is no such thing as starting too early or too soon.
This article provides an in-depth about how should a bride take care of her skin before she gets married.
Pre-wedding skincare is important so that the bridal makeup radiates the fact that the bride is a happy bride. Have a look.
It is advised for the brides to not try any new product three weeks before the wedding. This includes skin care, hair care or any skin and makeup products. The brides can maintain their glow by using home products like rubbing banana, papaya, watermelon, potato over their skin.
Drinking green tea is a very healthy routine. It should be included as a part of the skincare routine for the brides who can invest too much time on their skin.
Eat the correct amount of nutrients needed for your skin and hair. Omega oil is also a good option and will enhance your bridal makeup look. Drink at least 8-10 glasses of water every day. Don't skip your meals.
Avoid oily food, junk food, ice creams and sodas if you want to speak through your bridal makeup.
Sleeping is always advisable. Lack of sleep means tired skin, dark circles under your eyes which will hamper your bridal look.
Cleansing, toning and moisturising
The bride should never leave her skincare for the last moment. It is suggested that she should start with her skincare routine as soon as possible so that the deep-rooted dead tissue and other skin problems are taken care of.
Regular cleaning, toning and moisturizing is suggested.
Taking care of hands and lips
Apart from skin and hair, a lot of focus is put on the hands and lips. Apply almond oil, massage your hands and keep them hydrated and moisturized.
Meditation is all you need
The mantra is to not be stressed. Any kind of stress shows on the face. Meditate, keep calm, drink lots of water, drink green tea and just enjoy the fact that you are getting married.
Keep yourself properly groomed. If there is any extra hair on your hands, legs, chin or any other body part get it removed. Keep your eyebrows in proper shape. Maintain a monthly or bi-monthly routine when it comes to hair removal.
We Will Love You To Join Our Over 170k Members Instagram Family With Just One Click @gharticles
Source: GhArticles.com
Early Morning Wood? Here's Why Every Man Must Have It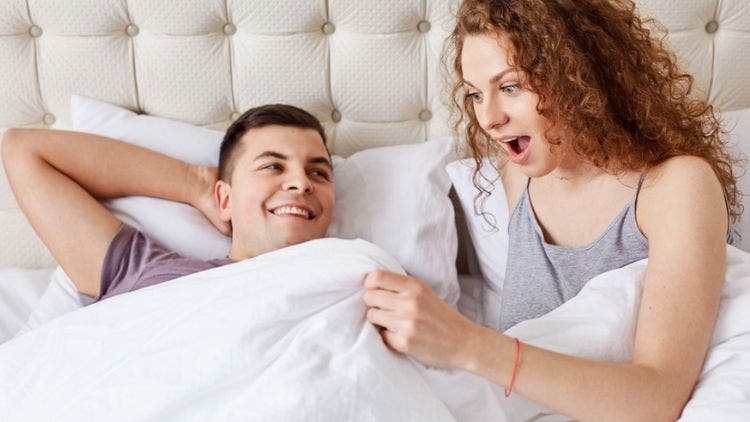 This does not mean anything is wrong with you. It is just the normal way your body responds to a certain hormone that is produced in your body. This hormone is known as 'testosterone'.
One of the reasons why a male child is different from a female child is because of the presence of testosterone in the male child. Testosterone is a hormone that is produced in the testicles of a man. This hormone is responsible for the noticeable transition of a boy to a mature man during puberty.
Testosterone is responsible for a lot of changes in men. Some of these changes include the development of facial hair, possession of deeper voice and development of strong muscles.
How testosterone gives rise to early morning erection in men
Testosterone is responsible for the hardness you feel in your male external genital every morning. The reason for this is that the testosterone level is at its highest in the morning after you wake up. It is highest immediately after waking up from the rapid eye movement sleep stage. The increase in this hormone alone may be enough to cause an erection, even in the absence of any physical stimulation.
Summarily, the high level of Testosterone every morning makes you hard.
We Will Love You To Join Our Over 170k Members Instagram Family With Just One Click @gharticles
Source: GhArticles.com