Blame Nana/Bawumia For Ghana's Woes, Not COVID-19 – Ato Forson
A Ranking Member on the Finance Committee of Parliament, Dr Cassiel Ato Forson, has bemoaned the deteriorated state of Ghana's economy which he says has led to extreme suffering among the Ghanaian populace.
According to Ato Forson, the current deplorable state of the economy is a result of mismanagement by the Akufo-Addo/Bawumia government and not the Covid-19 pandemic as some have been misled to believe.
READ ALSO: John Dumelo Suggests 5-years Presidential Term; Twitter Users Divided
Speaking on Monday at a forum dubbed 'Policy Dialogue on the Economy' at the UPSA Auditorium in Accra, the Member of Parliament for Ajumako-Enyan-Essiam disclosed that the Akufo-Addo/Bawumia government's unrestrained borrowing, as well as the budget deficit, is responsible for this.
"The main causes of the current hardships are the twin problems of the largest budget deficit (15.2%) in recent history and a choking debt overhang that threatens the stability of the Ghanaian economy" he stated, adding that "…the hardships arising out of the deficit and debt situation is the direct result of mismanagement of the economy and misplaced populism by this government."
He cautioned that if the government did not put the brakes on the current situation, the country will experience a decline in capital expenditure even as it spends more on interest servicing.
Ato Forson added that wages of public sector workers may not be increased and the government will rather increase taxes, a situation he anticipated will be captured in the upcoming mid-year budget review.
As part of his recommendations, Dr Forson maintained that the next 18 months will be crucial for Ghana, and therefore urged the Akufo-Addo/Bawumia government to "be bold to tell the Ghanaian public the truth that the economy has been driven into a ditch and will require urgent fiscal measures to pull it out of the ditch."
READ ALSO: 'It Is Impossible To Stop Corruption, But……- Kissi Agyebeng (Video)
He warned that failure by the Akufo-Addo/Bawumia government to do as recommended, within the next 18 months, would expose Ghana to a high risk of default on its debt service obligations which will plunge the country into a much deeper economic crisis.
The data-based engagement brought together representatives from civil society, the media, academia, professional groups among others as part of the dialogue on the economy and government policies.
Source: GhArticles.com
Kwame A Plus Blames President Akufo-Addo's 'Under Performance' Partly On His Age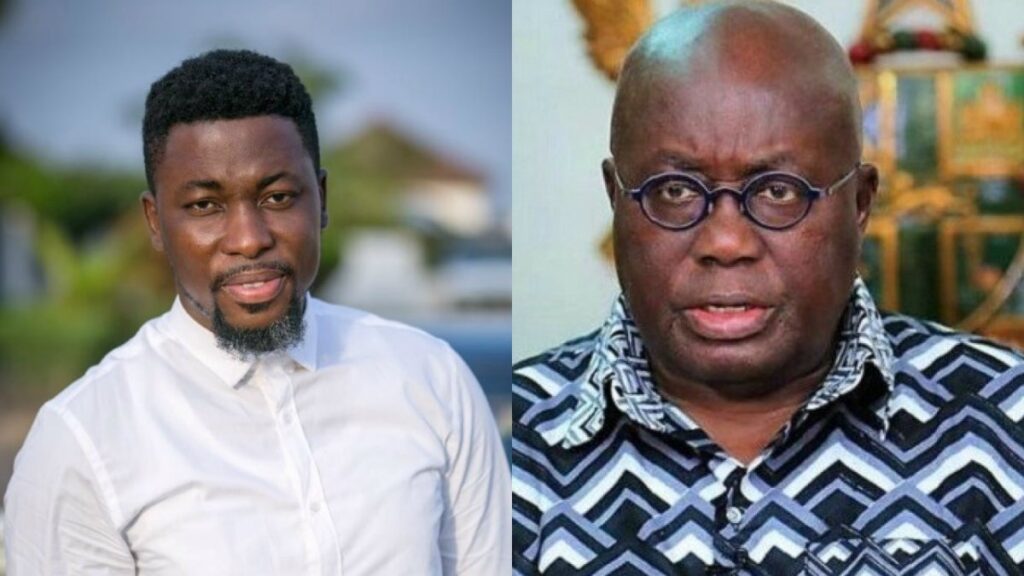 Controversial Political activist and businessman, Kwame Asare Obeng popularly called Kwame A-Plus has rated the performance of the president as poor claiming his age has affected his ability to govern the country effectively, giving him 20%.
Berla Mundi shared a tweet of what A-Plus supposedly said on TV3's NewDay about the president's performance in the last 5yrs saying his age has affected his ability to govern the country effectively.
According to the post, Kwame A-Plus gave the president's performance  20% and he thinks he's overwhelmed, and his age has affected his ability to govern the country effectively which has turned him into a pastor now as he's more lenient than he used to be.
To A-Plus going by the post Berla Mundi made, the president has become soft and not able to govern the country effectively because he's overwhelmed and his age is also playing a very vital role in his inefficiency.
See post below
View this post on Instagram
We Will Love You To Join Our Over 190k Members Instagram Family With Just One Click @gharticles
We Can't Continue To Borrow; E-Levy Is Our Only Option – Ursula Owusu
Ursula Owusu-Ekuful, Minister of Communications and Digitization, believes Ghana cannot keep begging or borrowing to finance its growth.
As a result, she claims the only way to increase income is to collect the 1.75 percent E-tax on financial transactions.
She said the E-levy would offer Ghana the much-needed resources to carry out its various developmental initiatives during a government town hall gathering in Koforidua, Eastern Region.
The cash must be created domestically or we must borrow, and we cannot continue to borrow to support our progress.
"To achieve Ghana beyond assistance, we must all support the e-levy and contribute to national development," she stated.
Ursula Owusu-Ekuful cautioned that continuing to borrow from donors might rob Ghana of its independence and autonomy.
"Donors will control our growth speed as long as we are reliant on them," she envisaged.
We Will Love You To Join Our Over 190k Members Instagram Family With Just One Click @gharticles
Fmr Prez John Mahama To Launch Atta Mills Memorial Heritage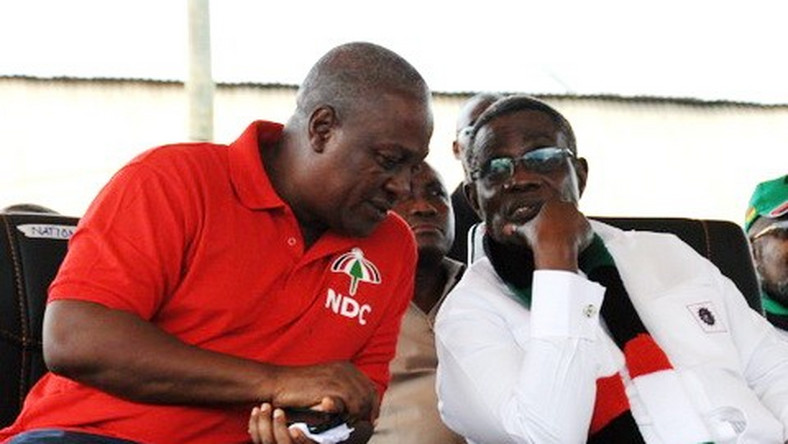 Former President John Mahama is set to launch a memorial heritage in honour of late former President John Evans Atta Mills.
The establishment named John Evans Atta Mills (JEAM) Memorial
Heritage was announced by a group of academics, professional colleagues, students, family and appointees of the former President.
The launch has been scheduled to take place at the Cedi Conference Centre, the University of Ghana on February 1, 2022.
The Memorial Heritage is a non-profit, independent, non-partisan organization anchored in Professor Mills' passion and commitment to inclusivity, transparency, accountability, and his relentless quest for peace and a better society.
It will be chaired by Nana Kobina Nketsia V, Paramount Chief of the Essikado Traditional Area in the Western Region.
Senior Economist and elder statesman, Mr Kwame Pianim, is also expected to deliver the main speech at the launch themed The man John Evans Atta Mills – 10 years on.
There will be thematic presentations by Professor Akua Kuenyehia, former President of the International Criminal Court, the Hague, Professor Francis Dodoo, a former Pro-Vice-Chancellor of the University of Ghana and four-time Olympian.
Dr Esther Ofei-Aboagye, a former Director of the Institute of Local Government Studies will also be present.
These were contained in a statement signed by a former Health Minister, Alexander Segbefia which
A group of academics, professional colleagues, students, family and appointees of President John
Evans Atta Mills today announced the establishment.
We Will Love You To Join Our Over 190k Members Instagram Family With Just One Click @gharticles
Source: GhArticles.com