Accra Ranked 3rd Most Polluted City In Africa – World Air Quality Report
Accra is the 3rd most polluted city in Africa, according to the 2020 World Air Quality Report, published by Swiss firm, IQAir.
The Malian capital, Bamako, topped the list of most polluted African cities, with the air quality there considered "unhealthy for sensitive groups".
Sebokeng in South Africa followed in the 2nd position.
The city of Vereeniging in South Africa is 4th, while Kampala in Uganda is 5th, followed by the South African cities of Soshanguve, Sasolburg, Pretoria, Springs, Midstream and Ga-Rankuwa and Johannesburg in 6th, 7th, 8th, 9th, 10th, 11th and 12th respectively. 11 South African cities were among the top 15 most polluted cities in West Africa.
Abidjan was ranked 13th most polluted city in Africa and 3rd in West Africa.
The report which excluded cities in Nigeria, however, did not measure the economic impact of pollution on the respective cities and countries.
According to the report, the severity of air pollution in Africa and its resulting health impact is difficult to quantify, as air quality data is limited.
For most regional locations, the report said insights must be inferred from satellite data. By this method, it is estimated that air pollution claims up to 780,000 African lives annually.
In 2020 alone, the report said the Africa region's air quality monitoring network grew across five new countries (Senegal, Mali, Ivory Coast, Madagascar, and Kenya) and 10 new cities.
However, data in the region remains sparse.
41 African countries, the report noted, lack air quality monitoring data, leaving nearly a billion people without the information necessary to make important health decisions.
South Africa is the only African country with a public, real-time governmental air quality monitoring network.
Data for every other country in the report is supplied by either U.S. State Department monitors or non-governmental monitors, contributed by individuals and organsations.
We Will Love You To Join Our Over 170k Members Instagram Family With Just One Click @gharticles
Source: GhArticles.com
Lemonade Finance presents Dr Likee in "Wo bεka nukrε"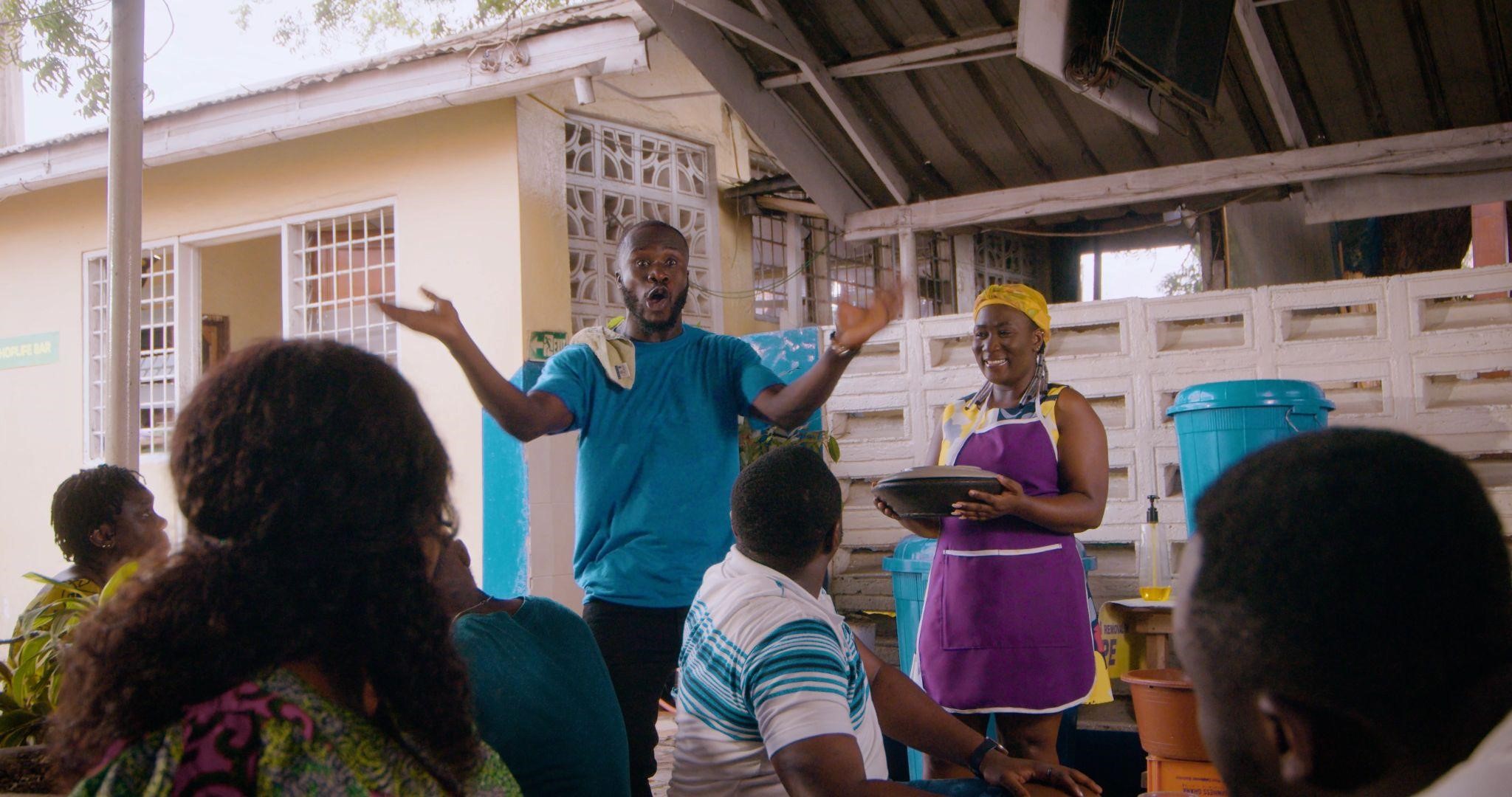 Lemonade Finance presents Dr Likee in "Wo bεka nukrε"
Lemonade Finance is a cross-border payment solution that enables Africans in the Diaspora to send money to Ghana and other African countries. The App is available on the iOS and Google Play Store.
On October 14th, 2022, Lemonade Finance announced prolific actor and comedian, Dr Likee as a brand ambassador, alongside Deloris Frimpong Manso and John Dumelo. Now, Lemonade Finance is delighted to present the one and only 'Ras Nene' in "Wo bεka nukrε". A first in a series of ads from the company.
Dr Likee stays in his usual character of spreading joy and laughter to his audience. Here, he brings his sharp wit and carefree character to a Chop Bar, hoping to eat and impress his long-time crush, Naomi. Spoiler alert! Thanks to Lemonade Finance, his Borga comes through. You can watch the ad here:
Dolapo Omotoso, Online Community Manager for Lemonade Finance, who has quickly become Dr Likee's biggest fan in-house had this to say about the ad and about working with his team.
"The way Dr Likee and his team have taken to bringing our vision to life, in their own unique way has been exciting to watch, he really is a fan favourite. "
You can download Lemonade Finance by following Customers who use the code DRLIKEE during signup will get a $10, £10 or C$10 cashback when they send over 100 Dollars, Pounds or Canadian Dollars to someone in Ghana or any our other supported African countries.
In addition to this series of ads, the Lemonade Finance website now has a new look, improved functionality, more information and a dedicated page for Ghana.
About Lemonade Finance
Lemonade Finance was founded on a simple goal, to make it easy for Africans to send and receive money from home easily.
With Lemonade Finance, Ghanaians in the UK, USA and Canada can send money to mobile money and bank accounts, at the best rates, instantly and at zero fees.
The Lemonade Finance app is used by thousands of Africans in the United States, Canada and the UK to send money back home to Ghana, Kenya, Nigeria and seven other African countries.
The Official Lemonade Finance channels are:
Instagram: @lemonade.finance, @lemonade.finance.gh
Twitter: @LemonadeFinance, @LemonadeFinGH
Facebook: @lemonade.finance, @lemonade.finance.gh
LinkedIn: lemonade-finance
YouTube: LemonadeFinance
CANTU BEAUTY AND WOMEN EMPOWERING NATIONS 'THE GIRLS LEADING OUR WORLD (GLOW) GLOBAL FELLOWSHIP' CONCLUDES HERE IN ACCRA, GHANA.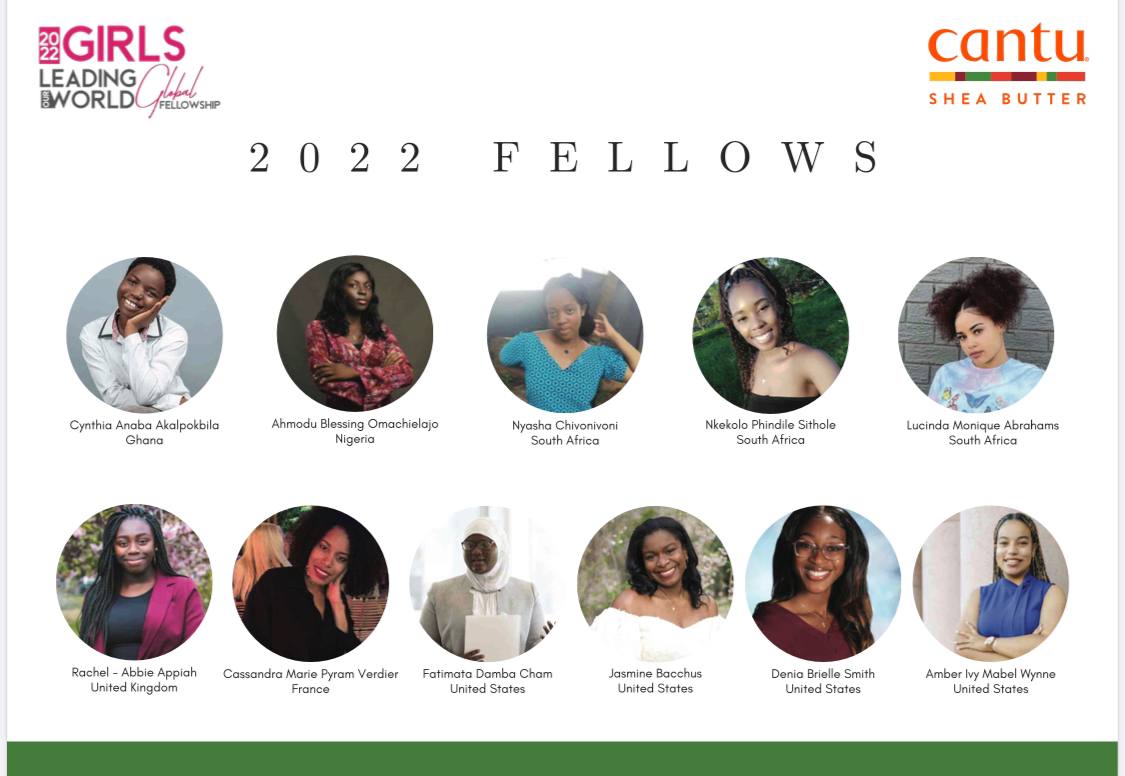 The Girls Leading Our World (Glow) Global Fellowship concludes here in Accra, Ghana between the 11th and 15th of November, where the 12 winners of the Cantu GLOW Global Fellowship will enjoy an all-expense paid trip to experience the Ghanaian culture, get a first-hand account of the concepts acquired during the fellowship, and creatively display their learnings from the overall fellowship experience by presenting the capstone projects that they have worked on over the past 4 months. This trip will include a leadership conference, community service projects, promotional brand experiences, and career workshops.
Cantu Beauty, an award-winning multicultural hair care brand, joined Women Empowering Nations (WEN), a non-profit organization whose mission is to provide exposure, development, and mentorship for girls of color in underserved communities to accelerate their path to executive leadership, in hosting a series of career-readiness workshops for minority women around the globe.
WEN and Cantu selected 50 young women ages 17-23 from Nigeria, Ghana, South Africa, the United Kingdom, France, and the United States to participate in the Girls Leading Our World (GLOW) Global Cohort, an immersive, high-impact leadership coaching experience which began March through May 2022. The virtual program featured female executives from diverse backgrounds in entrepreneurship and leadership, who lead workshops exploring career development, public speaking, professional branding, and executive leadership.
Cantu Beauty and WEN encouraged women of color who aspire to leadership and entrepreneurship to apply.
"Cantu Beauty has always been committed to supporting the next generation of female leaders by equipping them with the skills and resources to make a difference in their personal and professional lives," said Dametria Kinsley, Cantu Beauty's Global Vice President of Marketing. "Through our partnership with WEN, we're able to take our commitment to the next level at a larger scale to reach women of color all over the world."
Cantu Beauty has been a partner sponsor of WEN's GLOW Virtual Summit, since 2020, providing scholarships to young women around the globe to continue their education.
"Women of color face disproportionate barriers in the workplace and are heavily impacted by discrimination, and Cantu is actively working to combat this through our community partnerships," Dametria Kinsley.
The partnership programming continued in June 2022, with the GLOW Virtual Summit featuring women and girls of color who represent a spectrum of journeys in entrepreneurship and leadership. The event, with a global audience of over 1,000, hosted young women leaders for engaging workshops to explore social change, economic justice, women's empowerment, and leadership.
The GLOW Global experience was the core feature of the 2022 Summit along with the girls in the program. At the Summit, 12 young women from the GLOW Global Cohort were announced to move forward to the Cantu GLOW Global Fellowship. Participants from each country interned at Cantu Beauty for four months gaining hands-on experience in the beauty industry, each fellow also received a $2,000 stipend and gain an opportunity to be brand ambassadors.
Kinsley explained that the 2022 Girls Leading Our World Global Fellowship demonstrates Cantu's commitment to "supporting the next generation of female leaders by providing these 12 fellows with resources for professional advancement,"
This news accompanies Cantu's additional investments to provide career opportunities to facilitate an upward trajectory for the next generation, particularly Black and brown women.
The winning fellows are Blessing Ahmodu, project manager at Enactus AAUA, from Nigeria; Cynthia Akalpokbila, an undergraduate student at the Ashesi University of Ghana. From South Africa, Nyasha Chivonivoni, an undergraduate student at the University of Cape Town and founder of Chii the Poemprenuer, and Lucinda Monique Abrahams, a law student at the University of South Africa.
In the United States, Kenyona Thomas, marketing and branding coordinator at Encounter Your Potential; Denia Smith, founder of She Shall Speakerpodcast; Fatimata Cham, founder of Muslims Matter; Amber Wynne, founder of The Period Project; and Jasmine Bacchus, an incoming Juris doctor candidate at Harvard Law School and winner of the inaugural Gucci Changemaker award.
From the United Kingdom are Rachel Appiah, founder of Amanthis Stationery, and Naomi Grant, founder of LAMBB film production company.
Cassandra Verdier, a master's student of International Business at ESG Bordeaux, France will also participate.
"We are elated to team up with Cantu Beauty on this program investing in the future and talent development of young women of color," said Carlisha Williams Bradley, Women Empowering Nation's Founder and Executive Director. "Young women receiving training from a company that makes products that cater to them and has a fellowship that addresses our unique cultural needs is rare. This partnership can change the career trajectory of young women around the world."
Speaking about what the future looks like for the Cantu GLOW Global Fellowship, Kinsley said "We hope to continue growing our partnership with WEN and the Global Fellowship! The more multifaceted this fellowship becomes, the more opportunities we create to give back to the people that have given us so much.
The hope is that this will have a ripple effect that changes the narrative for women of color all over the world. I often think of a quote from the President of Liberia, Ellen Johnson-Sirleaf, who once said, "If you educate a man, you educate a family and a village. To educate a woman, you empower a nation."
To learn more, follow Women Empowering Nations on Instagram, Facebook and Twitter. Stay connected with Cantu Beauty on Instagram, Facebook, and Twitter or visit them at cantubeauty.com.
Source : GhArticles.com
Afena Gyan ,Joseph Paintsil, Majeed Ashimeru To Miss Out On Blackstars Qatar Call Up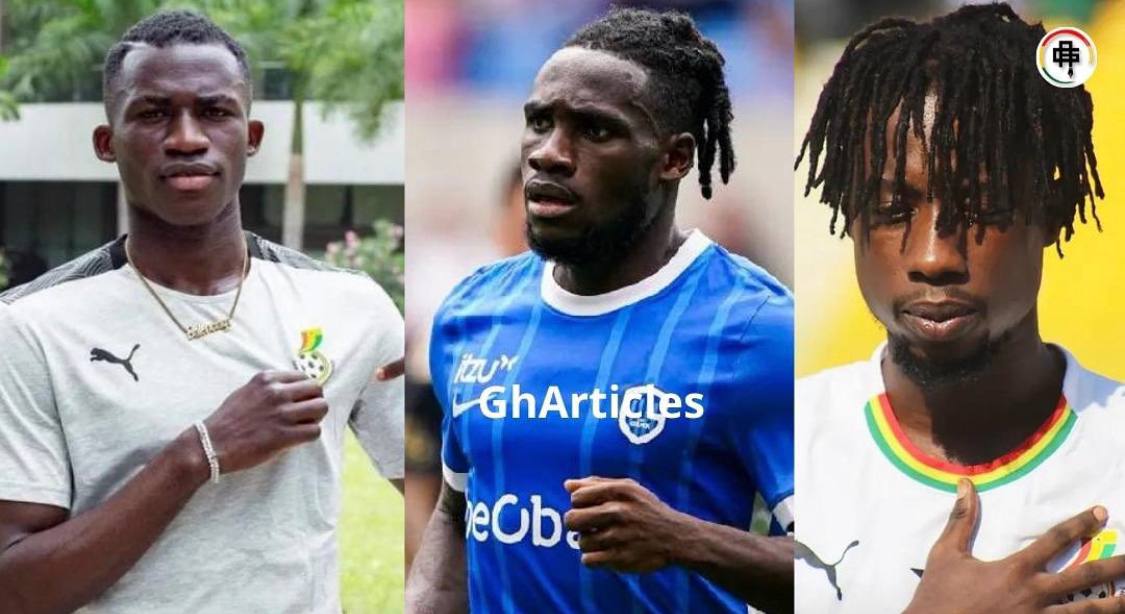 Afena Gyan ,Joseph Paintsil, Majeed Ashimeru To Miss Out On Blackstars Call-Up For Qatar FIFA World Cup.
As the Ghana Football Association and the current leadership of the Ghana Blackstars prepare to give us the final squad for the 2022 FIFA World Cup,rumor on the social media streets indicates that fans of these three, should keep their hopes down as they may not make the official list that will be announced soon . What do you make of this if it's true ?