Men! It Is Not Your Fault; 5 Reasons Women Find It Hard To Experience Orgasm – New Research Reveals
Most women find sex unfulfilling because they find it hard to climax or reach orgasm.
After stimulation and excitement, the feeling ought to peek to the point of orgasm, that is a release of pleasure from head to toe.
However, most women do not get to experience this. If a woman does not experience orgasm, she will be less enthusiastic about sex.
But what is she doing wrong, and why can't she reach a climax? Well, read on and find out.
Not enough oxytocin
Oxytocin is known as love hormone. It is released during sexual activity. If her body isn't releasing enough oxytocin, then orgasming might be difficult for her.
Most women will most likely experience orgasm when they are experiencing feelings of love and affection.
She can increase the rush of oxytocin by whispering affectionate words, looking at her partner in the eyes or holding their hands.
She isn't well lubricated
Lack of lubrication makes sex painful and tedious for women. If she does not get well lubricated naturally, she should get a lubricant. It will make sex easier.
Erogenous or G spot
Most women get stimulated by their clitoris, neck, or breasts. But it isn't the same for everyone, discovering what she likes or what turns her on would help her climax.
She doesn't say what she wants
A closed mouth doesn't get fed. Women have to be participatory and not expect satisfaction to fall on them.
Sometimes what this means is being vocal during foreplay. If things aren't going the way you want, you should say it. If you want certain things, then say it.
Anxiety and overthinking
When you have a lot on your mind either about sex or life in general, it would be hard to orgasm.
Also, if you make sex too goal-oriented and all about achieving orgasm, you are less likely to do that.
So, clear your mind and just enjoy the experience.
Sex involves your mind and your body, if either one is out of place, it would be difficult to experience orgasm.
Source: GhArticles.com/Pulse Nigeria
Do Not Give Your Girlfriend Money When Dating – Jessica Opare-Saforo Advises Men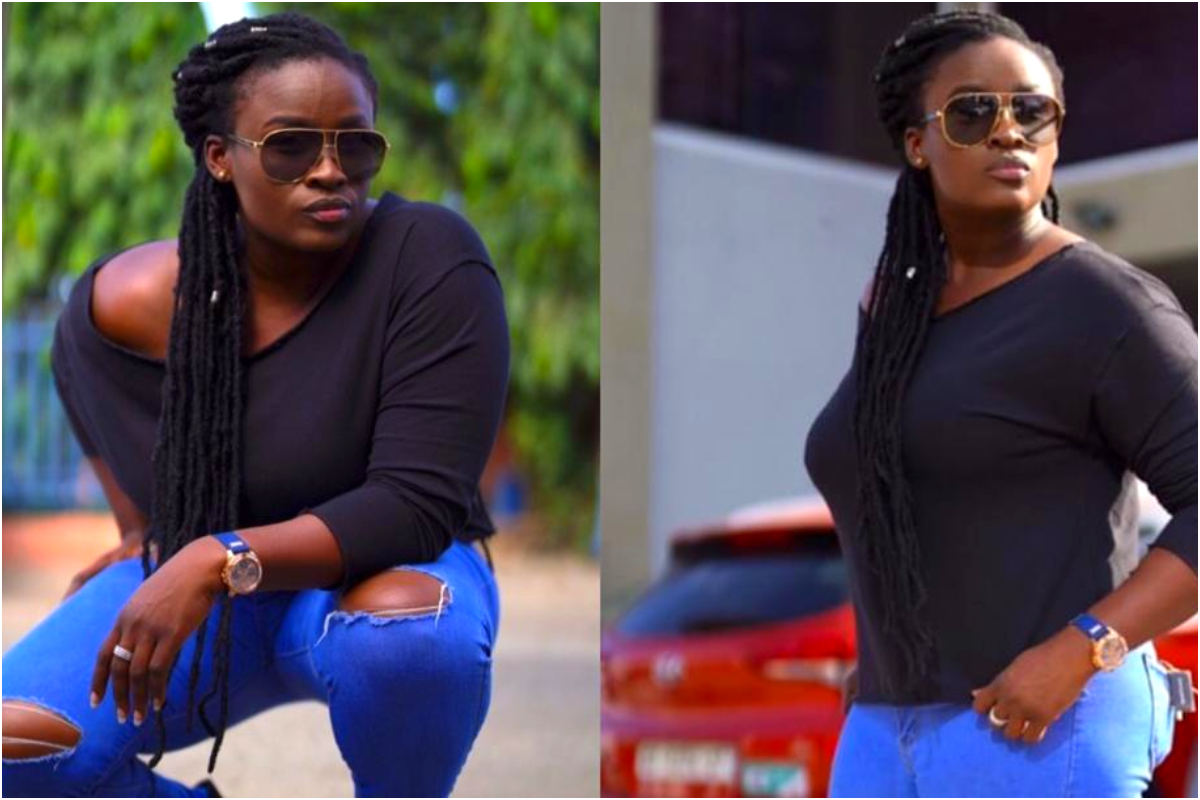 Popular media personality, Jessica Opare-Saforo has a different view on men spending money on their girlfriends.
In a video shared on her YouTube channel, Jessica stated that it is not okay for guys to give money to their girlfriends.
Jessica Opare-Saforo said the worst thing a man can give to a woman during dating is money.
If the man is to give money regularly to his partner when dating, she argued that the relationship can collapse.
"People might think that giving their partner money guarantees loyalty, guarantees love, guarantees a happy relationship but I am here to tell you that it is actually not the case. If you are someone who has based your whole relationship on money as the solution to everything…there's an argument and the next thing you do is give her money to go and buy her favourite thing, go shopping, what you are doing is actually damaging your relationship because money cannot be the solution to everything. There is more to life than money.
"Money is great, money is good, money makes things easier, a lot of things but it is not the solution to every problem," said Jessica.
She added that women who make monetary demands often will leave the men when they are not able to give someday.
Watch the video below;
We Will Love You To Join Our Over 201k Members Instagram Family With Just One Click @gharticles
Source: GhArticles.com
5 Possible Ways To Reduce Impact Of E-Levy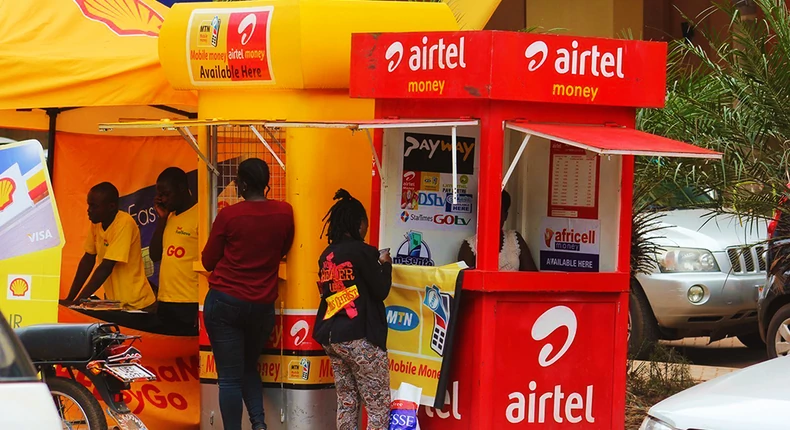 Ahead of the operationalisation of the controversial Electronic Transaction Levy (E-Levy) on May 1, 2022, some tax experts and analysts have outlined ways to possibly reduce the impact of this tax on Ghanaians.
Ghanaians have expressed outrage over the 1.5% E-Levy and the impact it will have on their incomes and life generally.
Some tax experts have however outlined some ideas that will help minimise the risk of paying the E-Levy.
According to the experts, while these ideas below will help one avoid the tax, it comes with the its risk as well.
1. Use the Ghana.gov platform to pay taxes 
Ghanaians are encouraged to pay their taxes through the Ghana.gov platform to reduce the impact of the E-Levy.
Experts say Ghanaians must use the option of paying through the Ghana.gov platform since this option is exempt from E-Levy charges.
2. Control the volume of electronic payments at the bank 
For the purpose of making payment by the electronic platform through the bank, an individual may have to regulate the payment so as to minimise the impact of the new levy.
3. 'Physical' cash-in and cash-out option
The E-Levy does not cover cash-out and cash-in made at the MoMo vendor. So there is the option of going to a MoMo merchant and asking them to deposit money into a particular MoMo wallet.
When the person withdraws (cash-out), they only pay the MoMo charges, not E-Levy.
4. Use merchant shortcode in transactions of business (for shops and supermarkets) 
The E-Levy does not cover payments made through a merchant's shortcode registered with the Ghana Revenue Authority to pay income tax and VAT.
So to avoid being charged E-Levy on your transactions, first make sure that the supermarket/shop has a merchant shortcode registered to the GRA. You have to determine if the vendor is registered with the GRA before initiating the transaction.
5. Ensure your bank, MoMo account details are updated with the Ghana Card 
The E-Levy does not cover transfers between two or more accounts held by one person with a unique Ghana Card ID number.
So to minimise the impact, Ghanaians must update their bank accounts and mobile money accounts with the Ghana Card.
This way, they will not be affected by the tax when they transfer money from one account; say from their MTN wallet to their AirtelTigo wallet.
We Will Love You To Join Our Over 200k Members Instagram Family With Just One Click @gharticles
Source: GhArticles.com
Hey Preggo Ladies, Here Is What To Do When Labour Starts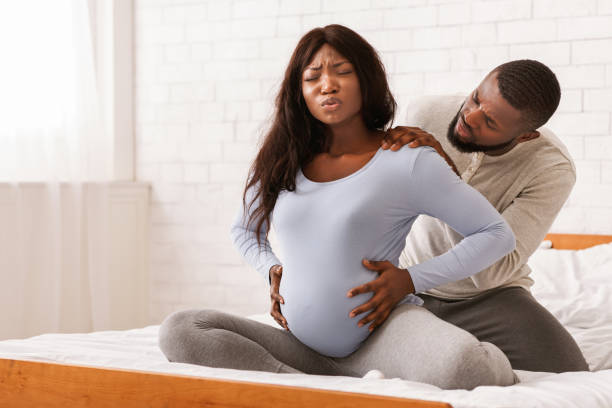 Pregnancy is the most beautiful journey most women want to take but they tend to hit a crossroad when they get into labour.
Most women forget all the mental and physical preparations they've worked on for 9 months prior to being in labour. It's true that they go through the most excruciating pain ever which can go for hours before the baby finally comes out.
Here are a few tips to remind on you on what to do during your labour period;
You can call your midwife or hospital straight away if you think you're in labour. You will usually be assessed over the phone.
The first thing to do is try to stay calm. The stories you hear about babies arriving on the way to hospital or in the bathroom are the exception, not the rule. You probably have plenty of time.
If you're not sure whether this labour has started, phone your midwife or labour ward for advice.
Checklist of things to do when your labour has started
Call your birth partner, or partners, to let them know.
Write down how much time there is between your contractions and how long each one lasts. If you have a smartphone you can use the timer function.
If you're having a home birth, let your midwife know you think labour has started.
If you have other children and have arranged a babysitter, let your babysitter know.
Check you have everything you need. If you're going to hospital make sure you have your bag, car keys or taxi number and money to pay for the parking meter or taxi.
Don't forget to pack your pregnancy notes.
Try to relax!
When should I ring the hospital or midwife?
You can call your midwife or hospital straight away if you think you're in labour. You'll probably be offered an early assessment on the phone.
Your midwife will:
ask how you feel (any tightenings, bleeding or if your waters have broken)
ask you about your birth plans, hopes and any concerns
ask about your baby's movements, and especially about any changes in this
explain what you can expect in the early stage of labour, including things you can try to help with pain
offer you support and pain relief, if needed
tell you who to contact next and when
give advice and support to your birth partner (if you have one).
Your midwife may believe you're in the latent phase of labour. If this is the case, you'll probably be recommended to stay at home where you can stay as comfortable as possible. You're more likely to have a smoother labour and fewer interventions if you stay at home until labour is stronger and your contractions are regular.
Established labour is when your cervix has dilated to more than 4cm. At this point, you'll start having stronger, longer and regular contractions. Contact your midwife, maternity unit or labour ward again when:
your contractions are regular and coming about 3 in every 10 minutes – you could use your phone to time them and there are lots of apps available that may help you keep track
your contractions are very strong, and you feel you need pain relief – if you are in severe pain during the latent stage you can ask for an epidural
you're worried about anything.
Your midwife, maternity unit or labour ward will advise you when to come into hospital.
Who will be with me during labour?
If you're having your baby at home, your midwife will be with you all the time unless you ask to be left alone with your birth partner for a while.
Once you're in established labour, you should have one-to-one care from your midwife. There may be a student midwife working with your midwife. Your birth partner can be with you all the time.
If you have decided who you would like to have with you, you can put it in your birth plan.
We Will Love You To Join Our Over 200k Members Instagram Family With Just One Click @gharticles
Source: GhArticles.com