5 Reasons Why Sex During The Rains Remains Undefeated
All the pleasurable reasons why you should be excited about getting down on wet, cold days and nights.
What's special about making out, cuddling and having sex during the rains?
Once the clouds darken and the rains begin to pour, tweets and posts on social media begin to lean towards the need for a warm body to lie next to and do sexy stuff with.
And if you never considered this, or if you think sex during rain is overrated, here are five things that will convince you otherwise:
1. Great cuddles for warmth
Obviously, naked bodies grinding and gliding against one another is just the perfect way to combat the cold. When the sex is that hot, who needs a heater, sweater or duvet to keep warm?
2. Could spark up the relationship
Sometimes partners get so lost in activities and work and other things that push sex to the least thing they desire for weeks on end.
But then comes the rain with windy nights, wet weekends and long hours of nothing to do but being cooped up in the house for hours on end. Perfect mood, perfect setting, perfect backdrop and surely, the rain pattering on the roof provides good music for you to get it on.
Because the rainy season goes on and on for at least two months, you get enough time to rediscover the pleasure of doing it with your partner.
3. Romantic AF
Apparently there is something really romantic about getting it on amidst all the thunder, lightening and rain.
Better to light those scented candles when it's raining and cold than when it hot, right?
Sex when it's raining is surely not just about combating cold, it can also be very romantic.
4. Something different
You know, all year long sweaty sex is what you've been getting, and while that is literally hot in its own right, getting your freak on in the cold, wet weather is a different ball game entirely.
It really does bang different, especially if you are doing it with a man or woman who really knows what they are doing.
5. Just perfect
All the sex during rainy season seem to have a special effect. Eighty-three percent of respondents in Trojan's Degrees of Pleasure study, carried out in 2010, rate rainy days and nights as the best time to have sex.
Just ask around, and people will legit tell you that it's something about the weather being perfect for sharing body warmth, cuddling up against each other, feeling up each other and sharing those passionate kisses as rain pelts outside and blurs your window so you see nothing outside the room at that moment… it's just you and the love of your life in the whole world.
We Will Love You To Join Our Over 190k Members Instagram Family With Just One Click @gharticles
Source: GhArticles.com
Do Not Give Your Girlfriend Money When Dating – Jessica Opare-Saforo Advises Men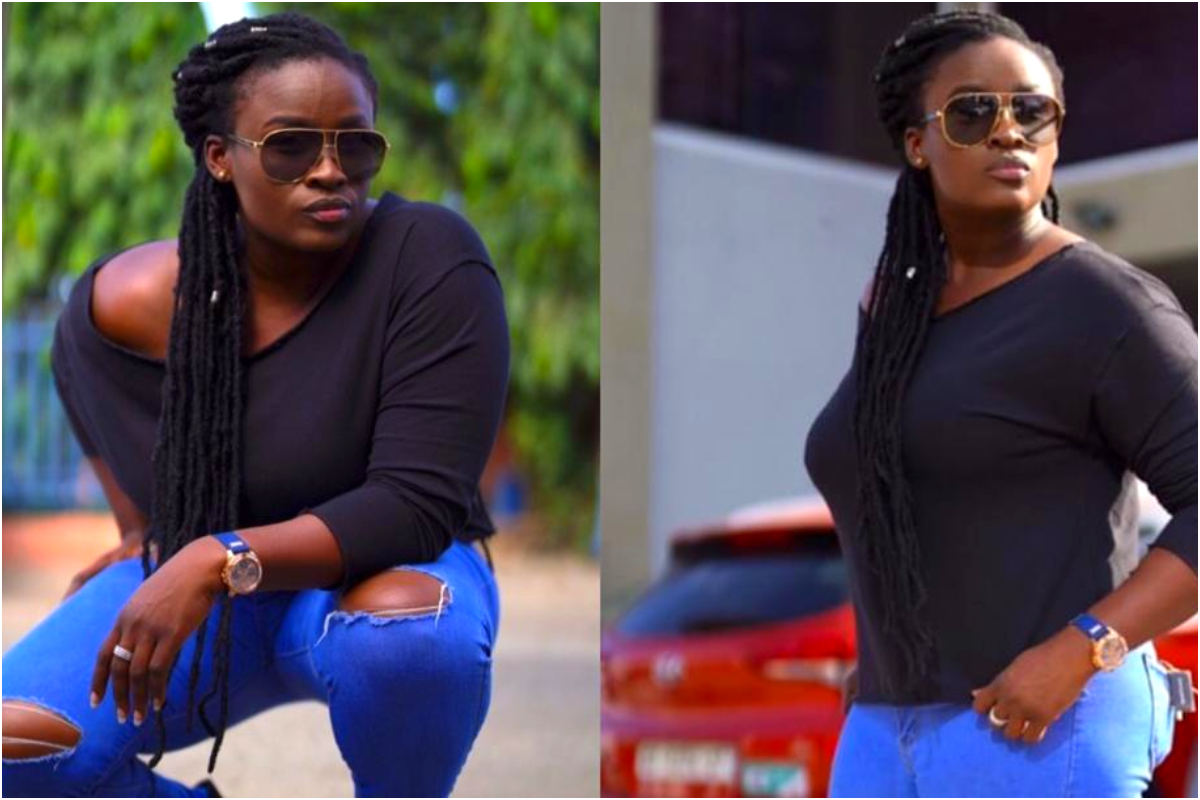 Popular media personality, Jessica Opare-Saforo has a different view on men spending money on their girlfriends.
In a video shared on her YouTube channel, Jessica stated that it is not okay for guys to give money to their girlfriends.
Jessica Opare-Saforo said the worst thing a man can give to a woman during dating is money.
If the man is to give money regularly to his partner when dating, she argued that the relationship can collapse.
"People might think that giving their partner money guarantees loyalty, guarantees love, guarantees a happy relationship but I am here to tell you that it is actually not the case. If you are someone who has based your whole relationship on money as the solution to everything…there's an argument and the next thing you do is give her money to go and buy her favourite thing, go shopping, what you are doing is actually damaging your relationship because money cannot be the solution to everything. There is more to life than money.
"Money is great, money is good, money makes things easier, a lot of things but it is not the solution to every problem," said Jessica.
She added that women who make monetary demands often will leave the men when they are not able to give someday.
Watch the video below;
We Will Love You To Join Our Over 201k Members Instagram Family With Just One Click @gharticles
Source: GhArticles.com
'A Killer Marriage Is A Nonsense Marriage' – Pastor Paul Enenche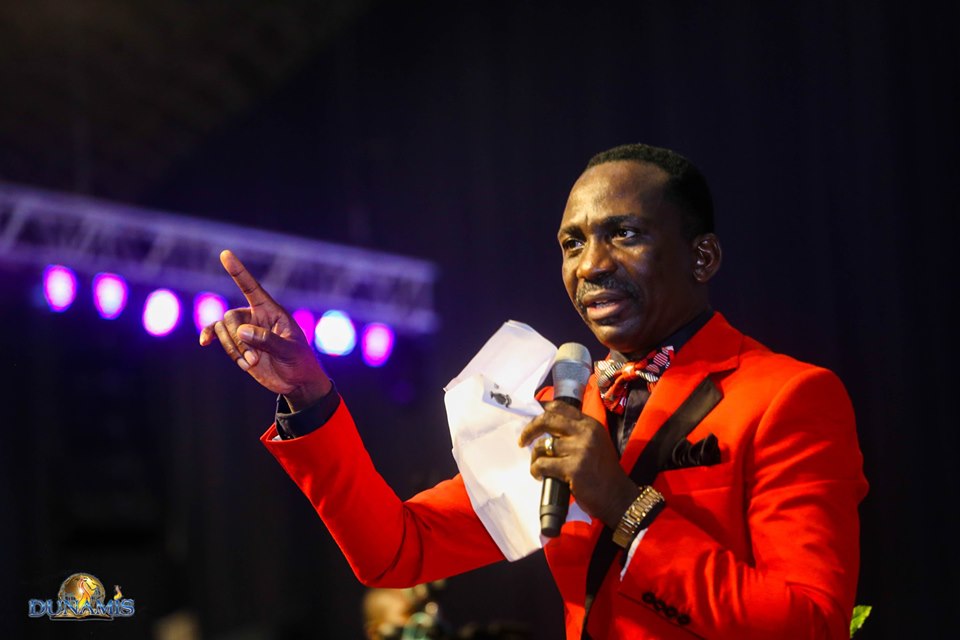 General Overseer of Dunamis International Gospel Church, Pastor Paul Enenche has cautioned men and women against abuse in marriage.
The popular televangelist was preaching on marriage when he urged his church members to avoid marriages that could end them in death.
According to him, divorce is not allowed under any condition but it is better to be alive and there is no marriage than for you to die because of marriage.
He further charged men to handover their wives to their to parents if they think they can't handle them.
He also noted that it nonsense to die in a marriage, "a killer marriage is a nonsense marriage," he said.
He continued that some men can abuse their wives emotionally and psychologically.
Pastor Paul Enenche comments come after renowned Nigerian musician, Sister Osinachi Nwachukwu passed on few days ago.
According to reports, the Ekwueme singer has been suffering from physical abuse from her husband and had been on life support for the past two months.
The singer, who is known for her angelic voice, is generally known for the track, Ekwueme, and afterwards the sad news of her demise has gone viral, with many people reacting to it.
Right through her career as a gospel singer, she has featured in some popular gospel songs like 'Nara Ekele' by Pastor Dr Paul Enenche (Dunamis, Abuja), 'Ekwueme' by Prospa Ochimana, and 'You no dey use me play' by Emma.
We Will Love You To Join Our Over 190k Members Instagram Family With Just One Click @gharticles
Source: GhArticles.com
'I Dated My Wife For 9 Years And She Never Asked Me For Money' – Nigerian Man Shares 'Grass To Grace' Story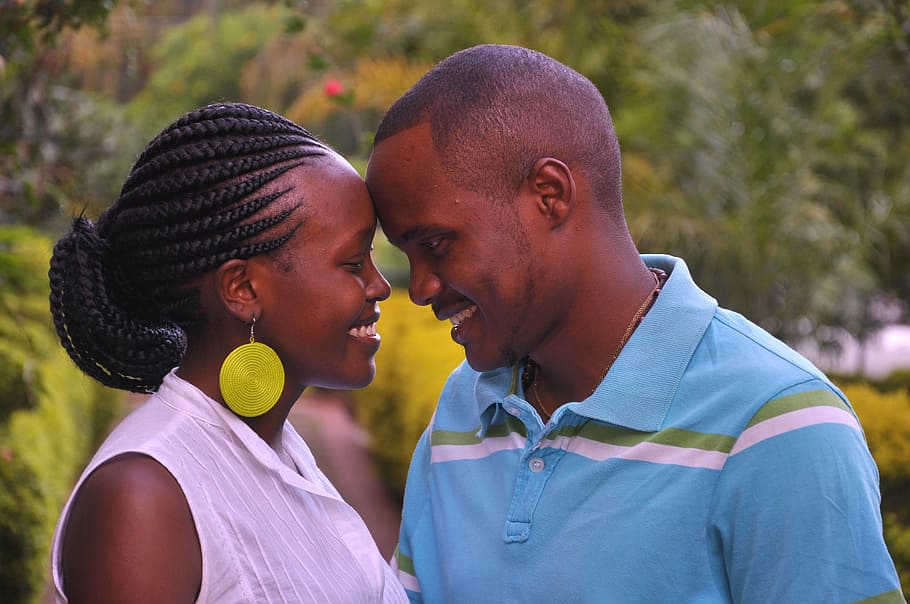 A Nigerian man has revealed how his girlfriend who is now his wife never stressed him with financial responsibilities during the period he dated her.
He said that they dated for almost 9 years, and during that moment he cannot recall a single moment that she placed a financial burden on his weak shoulders.
He shared his story on Twitter while ultimately reminding couples never to make the fulcrum of their relationship.
In his words;
"All through the almost 9 years I dated my wife, I cannot recall her asking me for money for anything for one day.

It was basically us just doing stuff together with our money. Right from university days until we graduated.

She didn't call me one day to ask for money for phone Recharge card or hair or dress. We had occasional exchange of gifts and that's that. Do not see me as tweeting from a privilege position. Our parents weren't wealthy but they took care of our needs. All these were mostly seen as normal to us because it was common amongst my peers.

So it's what I know I'll tweet about. It remained that way until we got married before we individually took up our roles. To the younger ones, you can do it. Poverty is not an excuse as long as you have parents or siblings that are sponsoring you, live within your means and enjoy your relationship and grow together.

Involving money in relationships breed entitlement mentality between people dating.

I take care of you and you give me sex. That's entitlement. You miss all the opportunities to truly know who you're dating & it reduces trust & This was what we did. It doesn't have to work for you if you try. But I'll not come here to deceive you/tweet for the optics just because it's "popular" opinion.I'm more into building, bonding & deliberately committing when it involves issues of the heart."
We Will Love You To Join Our Over 190k Members Instagram Family With Just One Click @gharticles
Source: GhArticles.com